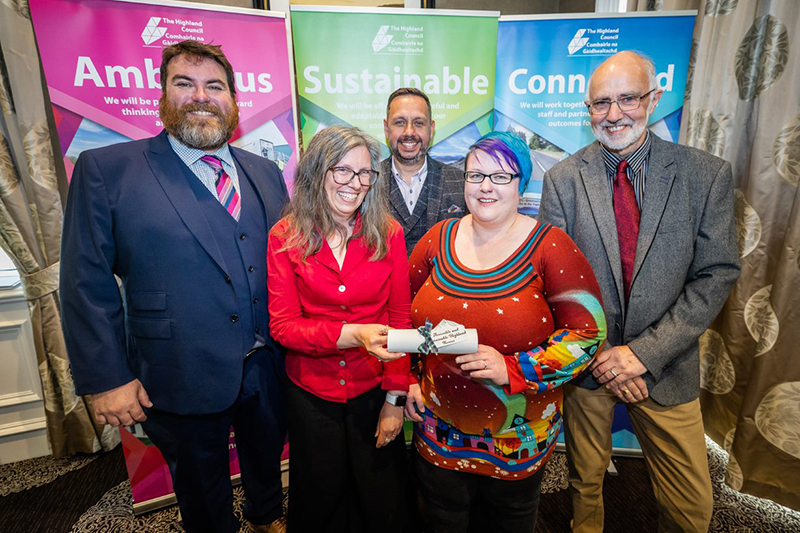 THE Highland Council's housing development team has earned award recognition for its restoration and redevelopment work.
The local authority's affordable housing supply programme 2022/23 has delivered over 500 homes, with the construction activity injecting over £80 million of work to the Highland economy.
At the Highland Council's staff recognition awards, held at the Kingsmill Hotel in Inverness, three housing teams were shortlisted for nominations in the 'Accessible and sustainable Highland homes' category with the overall winner awarded to the housing development team.
The team has completed several housing projects as part of a strategy to regenerate Highland town centres. Working with various partners from design inception to deliver turn-key projects has created affordable homes, commercial space and helped to restore iconic buildings and town centre frontages.
Examples include the former Arnotts building on Union Street in Inverness, which has been transformed into 53 flats with six retail units on the ground floor. Elsewhere, the redevelopment of Lochaber House has provided 15 affordable homes while Dingwall town centre has benefited from 76 new affordable homes.
Councillor Glynis Campbell Sinclair, housing and property committee chair, said, "Demand to live and develop business opportunities across the Highlands is high, yet access to affordable housing can be a stumbling block for those wishing to take up employment or to remain in the area. The Highland Council, alongside partners, will continue to work to build a portfolio of affordable housing stock."
Sponsorship and support for the awards ceremony was provided by Story Contracting, Technology One, Wipro, E J Parker Technical Services, Sustrans and J. Thomson Printers.