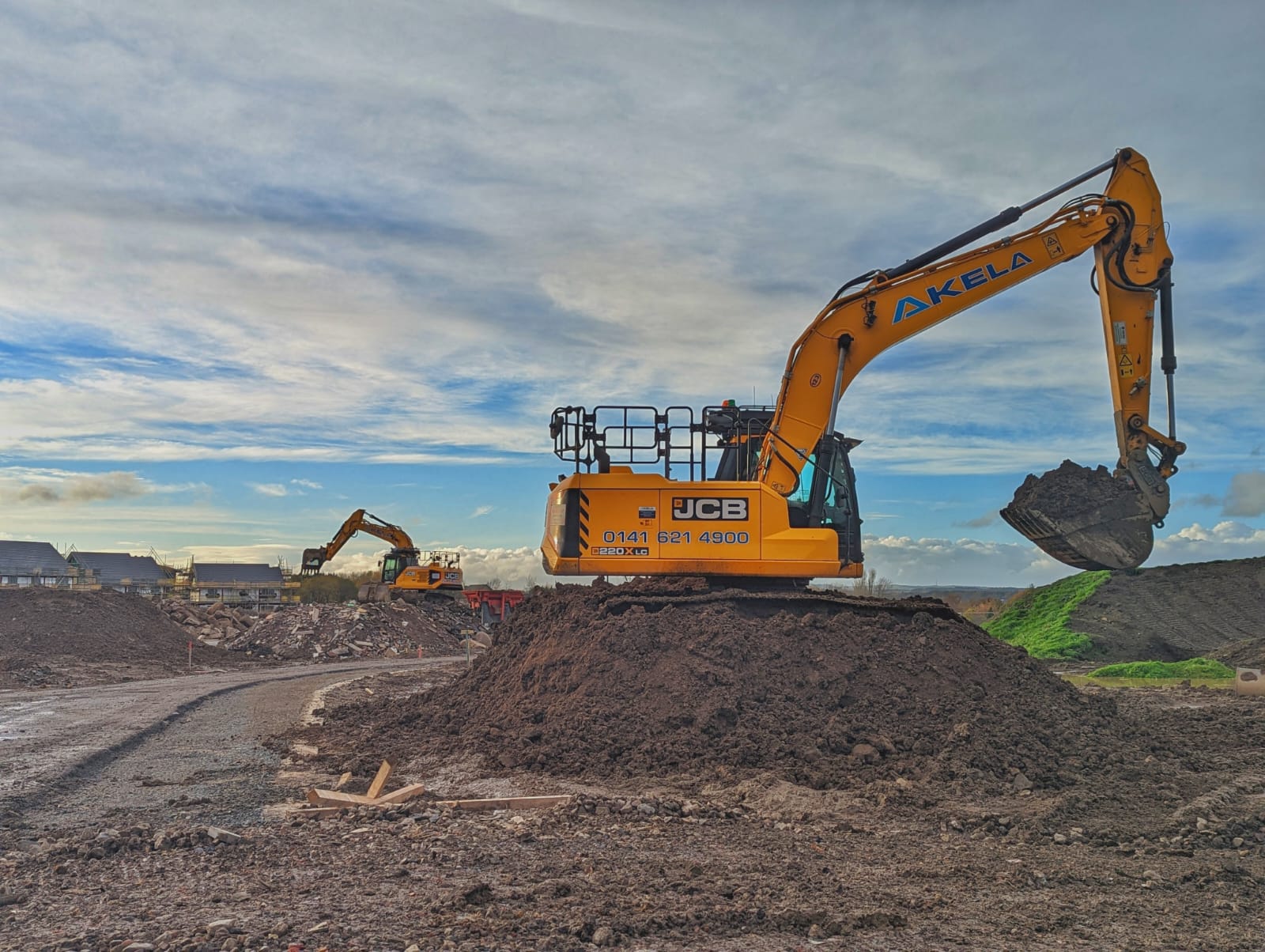 AKELA Group has been awarded a £4.5 million contract to provide civil engineering, infrastructure and surfacing works at a new residential site built by Ashberry Homes, a sister brand to Bellway Homes, in Renfrew.
The site lies between Laymoor Avenue and King's Inch Road adjacent to Braehead Shopping Centre.
Akela started on site in May with Akela Ground Engineering and DGM Surfacing, all part of Akela Group, joining in subsequently.
This development comprises 114 units with a mix of detached, semi-detached, terraced housing and five blocks of flats, providing 39 new homes and 75 apartments, with 30 apartments allocated as affordable housing.
Akela Ground Engineering will be used throughout the Ferry Grove site with all structures requiring a piled foundation solution. Up to 18,000 metres of piles will be installed along with ground beams.
The award of this contract follows on from the successful Phase 1 Braehead development, with a value of around £6.7 million. Akela Group started onsite with Phase 1 in August 2021 and on completion will have over 200 units.
Mark Markey, Akela Group MD, said, "We have worked closely with the Bellway team in the past and it is very positive for us that Ashberry have appointed us to carry out such extensive works on this site in Renfrew. Akela Group continues to go from strength to strength working alongside some of the most prominent home builders in the country. We're committed to delivering the very best service for our clients and we are proud to be continuing this partnership.
"This will be an attractive site with a diverse housing mix and fantastic local amenities when it is complete."