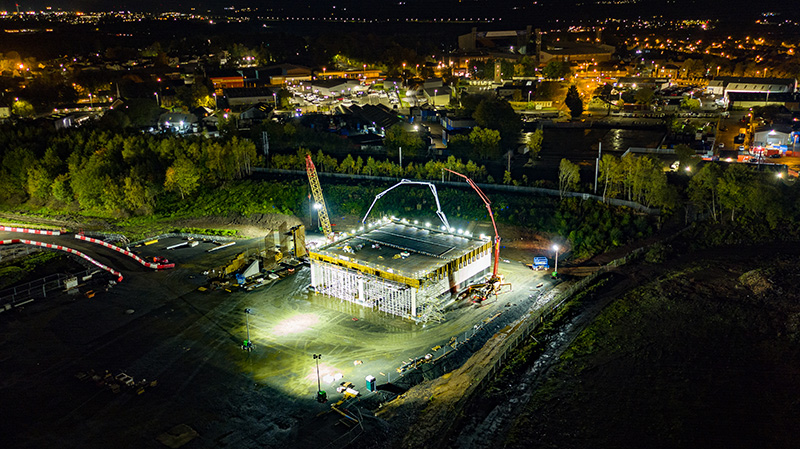 LOCAL school pupils have hailed the 'brilliant experience' of being given work placements on the £16.9 million installation of a new 5,000-tonne bridge in Ravenscraig.
Work on the project was completed last month, with Network Rail and Story beginning the project in collaboration with North Lanarkshire Council in May last year.
Six students from local schools were given work placements by the organisations. They shadowed project managers, agents, and engineers whilst learning about the running of a live site and the required technical skills. Each student also received one-to-one coaching.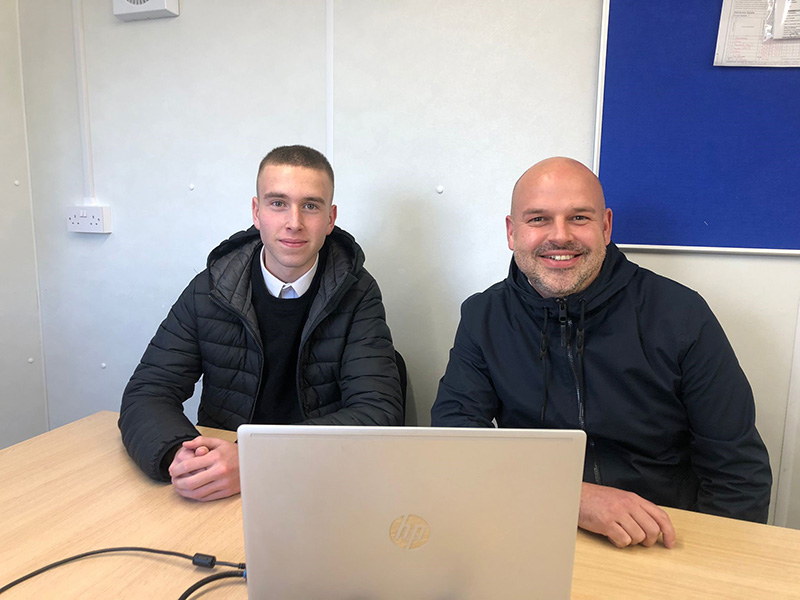 Permanent opportunities have arisen for some of the students, such as Jay Leese-Young who has been offered a quantity surveying apprenticeship starting in September 2023, which includes studying at Glasgow Caledonian University one day per week.
Further to this, the project – which has been hailed as 'exemplary' in its approach to community engagement – also involved more than 100 volunteering hours being delivered at Motherwell's Simon Community, a charity that supports those experiencing homelessness.
Jeremy Spence, programme manager at Network Rail, said, "This project has been a fantastic collaboration between Network Rail, Story, and North Lanarkshire Council.
"We've been building a bridge, but it is so much more than that. Of course, this project is just a small part of the overall Ravenscraig development, which is at the forefront of creating new opportunities for the people living in North Lanarkshire, and we are proud to have been able to contribute to an enduring legacy for this area."
Eoghainn MacPhee, trainee engineer at Story, added, "I have learned a lot so far on my graduate apprenticeship programme, it has been a brilliant experience. I have gained lots of knowledge about the duties and expectations of a civil engineer whilst working on an interesting project such as Ravenscraig."
David Hamilton, senior project manager at Story, commented, "Collectively we are proud to deliver such an essential upgrade to the railway infrastructure that has wider benefits for the Ravenscraig community. In addition to the engineering works, we were also able to put our motto of 'doing it right' into action, working with local schools to make a real difference to the lives of young people."
Paul Kelly, depute leader of North Lanarkshire Council, said, "It's really good to see this positive partnership develop between North Lanarkshire Council and Network Rail over the last year.  This has not only been in delivering this huge infrastructure programme that will have significant benefits for Ravenscraig but in supporting our wider vision by generating tangible benefits for the community throughout the project."