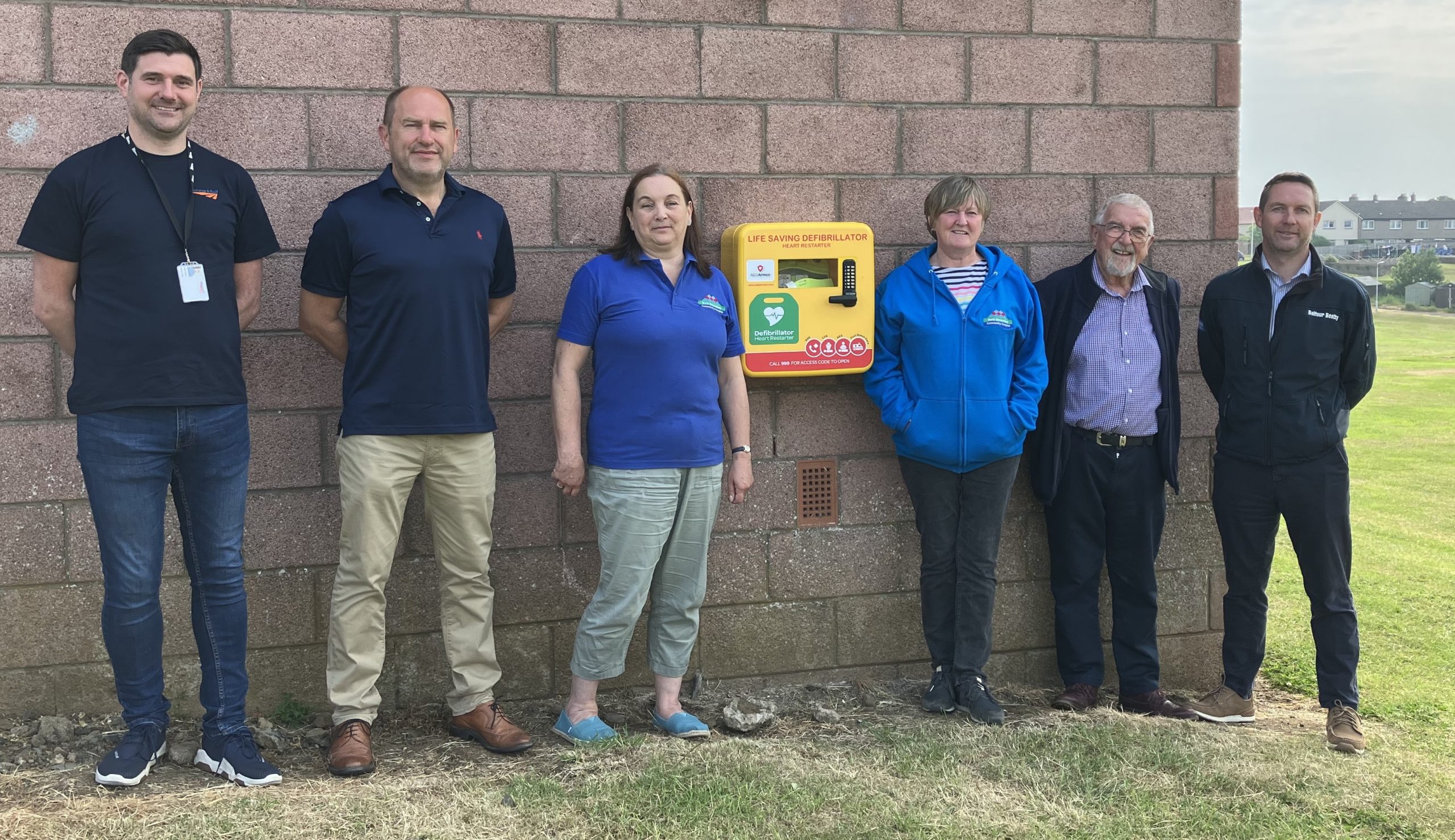 A new lifesaving defibrillator has been installed at the North Queensferry Community Complex by Network Rail and Balfour Beatty.
It comes as part of a range of benefits on Network Rail's £7.5 million project to refurbish the north approach span of the Forth Bridge, which Balfour Beatty is leading.
During the refurbishment, completed in December, the team repainted and provided new benches and planters throughout the village. The picnic area at the bottom of the north cantilever was re-instated and paving slabs were provided to form the base of a cycle storage area at the community complex.
Furthermore, Network Rail provided funding for the installation of AV equipment for the community complex and Balfour Beatty paid for the new defibrillator.
Mark Wilson, project manager for Network Rail, said: "We've been working with the community to deliver a number of benefits as part of the north approach refurbishment works.  The most recent benefit, the installation of the defibrillator, is an invaluable asset to the village.
"Having public access to defibrillators gives people who suffer a cardiac arrest in the community a better chance of life because every second counts.
"We hope the defibrillator never has to be used, but it's reassuring to know that it's available if needed."
Stephen Hardie, contract manager at Balfour Beatty, added, "At Balfour Beatty, we strive to leave a lasting, positive legacy wherever we operate.
"Having worked in the North Queensferry area for a decade, we have built strong ties in the local community and feel incredibly proud that we can give something as valuable as a defibrillator back."
Nigel Carter, chair of North Queensferry Community Complex, said, "We would like to thank Network Rail and Balfour Beatty for their contributions to the new equipment at the complex.  The AV equipment will enable hybrid working in the community centre.
"Meanwhile the defibrillator is an important piece of lifesaving equipment.  Installing it outdoors will mean it's accessible to those using the community complex, multi-use games area and people in the wider community – although we hope never to use it!"