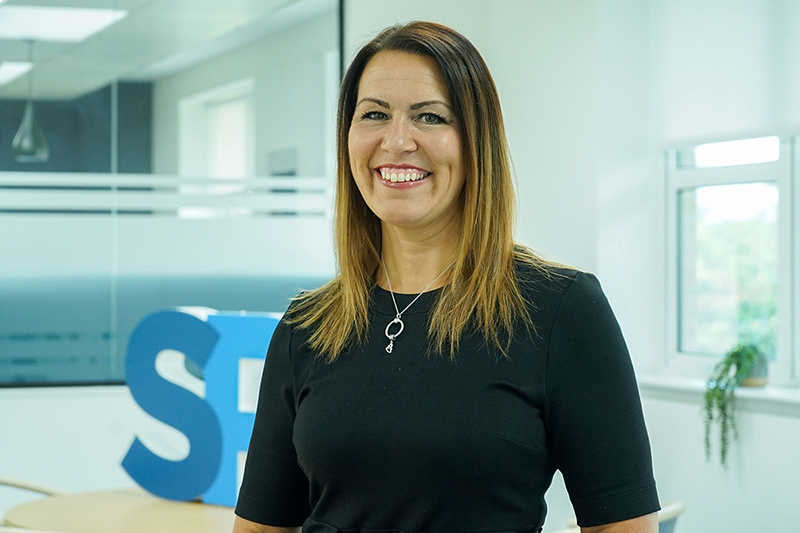 LESLEY Anderson has been appointed regional director of the Scottish Procurement Alliance (SPA), which currently has £1.1 billion of contracts under management.
Lesley has 27 years' experience in the public and private procurement sector. She is also a Fellow of the Chartered Institute of Procurement and Supply.
SPA was founded in 2016 as the Scottish business unit of the LHC Procurement Group (LHC).
Having joined SPA in 2017, Lesley will now lead the 12-strong Scottish team, based in Livingston.
"Our role in supporting the delivery of projects for public sector organisations is crucial in the growth of communities," she commented. "The projects procured through our solutions offer access to facilities and provides opportunities for children and adults of all ages to thrive within their improved surroundings.
"SPA supports councils, housing associations, blue light services, the NHS, further and higher education providers and many other public bodies to build, maintain and refurbish vital social housing and public buildings.
"Across the supply chain that means hundreds of Scottish SMEs get the chance to bid for and win lucrative work that creates jobs and employment across the country.
"But the most rewarding part is that, as a proud not for profit organisation, we also put our surpluses back into the communities where we operate, through our innovative Community Benefit Fund, which enriches and improves thousands of lives.
"It makes me incredibly proud to take up this role and to further this commitment to Scottish communities, our partners and to lead a team of people who consistently impress me."
LHC Group MD, Clive Feeney, added, "Lesley has an outstanding reputation within the procurement industry. Her impressive CV is backed up with a fantastic track record.
"She's already taken great strides in making sure we work more closely than ever with our partners to deliver exactly what they need and her commitment to delivering benefits to Scottish communities is firmly rooted. I wish Lesley every success going forward in what is a very exciting time for SPA."