BALMORE Group Scotland's industrial roofing contracts team has successfully completed an overhaul of the Balmore Water Treatment Works.
The site comprises nine buildings and Balmore was instructed to carry out a range of services by main contractor George Leslie and client Scottish Water. Tasks included the installation of 2000lm bi-fold Fatra gutter membrane and accessories.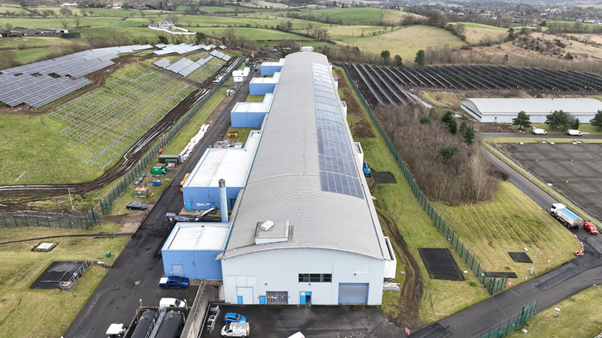 The work is designed to prolong the life of the current buildings on site. The gutter membrane is 1.2mm PVC bonded to a 0.6mm steel substrate with an anti-slip chequer plate tread pattern. A single heat weld joint detail was used to allow for expansion and contraction of the gutter without compromising waterproofing.
Balmore added that a with a high impact resistance, the new membrane system is 'perfect' for the industrial facility to ensure Scottish Water assets are protected for years to come.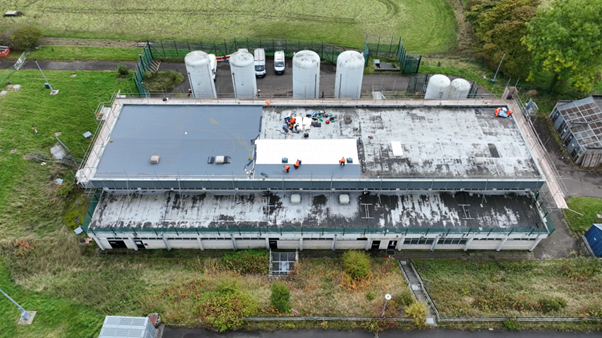 Other services provided by Balmore at the site included radiometric thermal and visual drone surveys; permanent man safe system installs; DOFF steam cleaning; Girosil cut edge corrosion treatment to sheet laps and tails; oversheet roof works; and high performance single-ply flat roof installs.
Balmore divisional director Victor MacKay Jr said, "The Balmore team has successfully upgraded the site, providing up to 25-year guaranteed systems, ensuring that the vital internal electronic infrastructure is safe from any potential water ingress in the future."