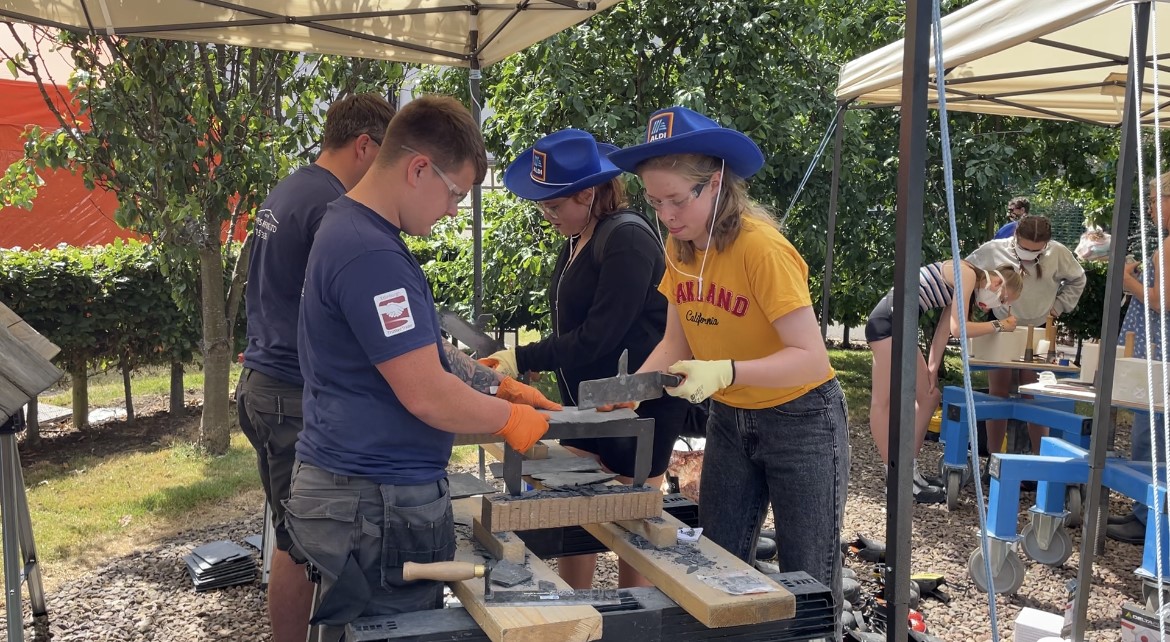 THE National Federation of Roofing Contractors (NFRC) has been providing 'mini-masterclasses' in roof slating at the Royal Highland Show in Edinburgh.
NFRC members Compass Roofing and Taylor Roofs have been giving visitors of all ages the chance to dress a slate and fix it to a roofing rig, as well as ask questions about the roofing industry.
Two apprentices who won the NFRC Scottish Apprentice of the Year Award are among those helping to introduce people to roofing careers at the event, which attracts tens of thousands of visitors.
At other stands, visitors can try stone carving, 3D and thermal surveying, and clay pantile making.
Scott Miller, Scotland chair for NFRC, said, "NFRC is delighted to be back at the Royal Highland Show to give everyone interested a mini-masterclass in roof slating. While the week is extremely busy, it is very enjoyable, with lots popping by asking for information on roofing.
"These events are just part of a far larger programme of school engagement, where NFRC in Scotland promotes construction as a career of choice to young people across Scotland, as we seek to make a positive change to the skills shortage across the construction industry."