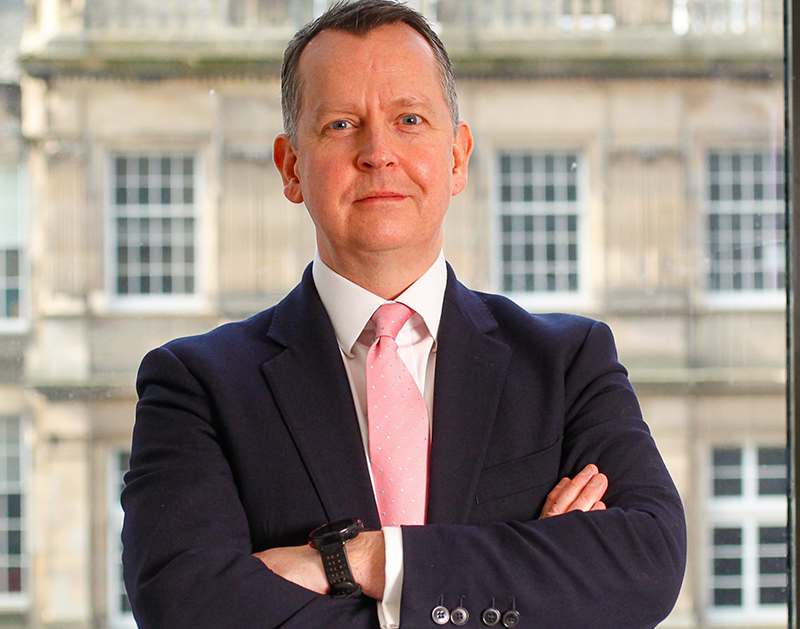 NEW research has revealed that 57% of employers and 57% of workers in Scotland believe that artificial intelligence (AI) in the workplace will bring positive impacts and should be embraced rather than feared.
Recruitment specialist Hays received over 8,800 responses from professionals and employers across the UK, including almost 450 in Scotland. The survey found that 34% of employers are undecided on whether AI is positive, whilst only 9% think it should be feared.
Only one in five employers currently say they are using AI tools, but usage is higher across a number of professions including marketing, technology, and architecture.
The main reason for not utilising AI tools currently is a lack of awareness or understanding of the benefits. Keith Mason, Hays Scotland director, said, "It's clear from our research that the attitude towards using AI within the workplace is largely positive. However, uptake and usage remain low whilst employers across all sectors get to grips with how AI could benefit their organisations.
"Currently, only 34% of employers say they're investing in staff training to upskill in AI tools and technologies. Out of these, just over a quarter are using tools such as ChatGPT.
"The main benefits to an organisation in using AI are cost savings, process efficiencies and improved productivity. But it's really important that AI is integrated in a balanced way, where job transformation is the main objective – not the replacement of human workers."
Hays added that it is seeing recruitment in AI growing in Scotland, but there are concerns about how it can be regulated. The firm revealed workers can benefit from AI by switching to more 'interesting and meaningful' roles, and this can be achieved if employers invest in proper up-skilling and re-skilling.
Keith Mason added, "What's concerning is the speed at which AI technology is progressing, yet over half of employers say they don't have the right skills within their workforce to make the best use of AI. It's a huge opportunity for professionals to up-skill in getting to know how AI could affect their profession, and how they can utilise AI tools to advance their careers.
"The research clearly shows that embracing AI and providing appropriate training will not only bridge the digital skills gap, but also position businesses as innovative and desirable in the evolving job market."
Mason explained that using AI in the recruitment industry can make the process more efficient at the pre-screening stage of matching candidates with the requirements of a job, especially if volume recruitment is required. However, AI can't provide the creativity required in exploring someone's skills and attributes.
"This is an example of how AI can be integrated into a process," he continued. "But it can't replace the human element of being able to assess cultural fit and someone's strengths, weaknesses and character traits which are the important aspects that really add value to a business. The integration of AI has to be balanced with human capabilities."
The research also showed that 65% of employers intend to allow staff to use AI tools but will monitor usage. 5% of employers say they have already banned the use of AI tools and 12% intend to ban tools like ChatGPT. Less than one in five workers say they have already used an AI tool such as ChatGPT in their current role, with this figure increasing to 37% for professionals aged between 20 and 29.