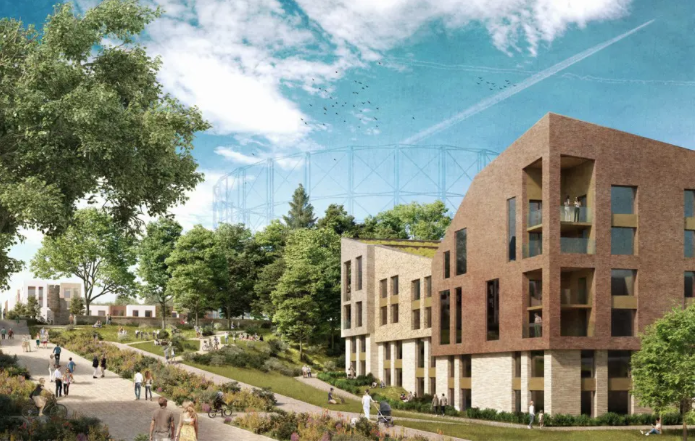 THE proposal of application notice (PAN) has been published for the creation of a £1.3 billion new coastal town at Granton Waterfront in Edinburgh.
Developed by the City of Edinburgh Council in partnership with Cruden Homes (East), the plans include the build of 700 net zero homes – of which at least 35% will be affordable – capacity for a primary school, commercial units, active travel routes, and other sustainable transport infrastructure.
The City of Edinburgh Council leader, Cammy Day, said, "Sustainable regeneration like this is so important as we transition towards a greener economy in our capital. We have a once-in-a-lifetime opportunity here to build a 20-minute neighbourhood completely from scratch with affordable net zero homes, shops, cultural and leisure and education facilities all close by.
"We've been consulting with people at every step of the way during this project so please be a part of this transformation of the north of the city and give us your views either at one of our events or online. This will help us to make sure we get it right for those who will be living in, working, and visiting this new area as well as everyone currently living in the many established communities nearby."
The local authority said it would like to find out what people think about the plans for phase one and have organised in-person events on Tuesday 13 June from 4pm to 7pm and Saturday 17 June from 11am to 2pm at the Granton Station building, 1 Granton Station Square. People will also be able to share their views online.
An online event will be held on Thursday 22 June from 6pm to 7.30pm and a 'You Said, We Did' event will be held in person on Wednesday 23 August from 4pm to 7pm at 1 Granton Station Square.