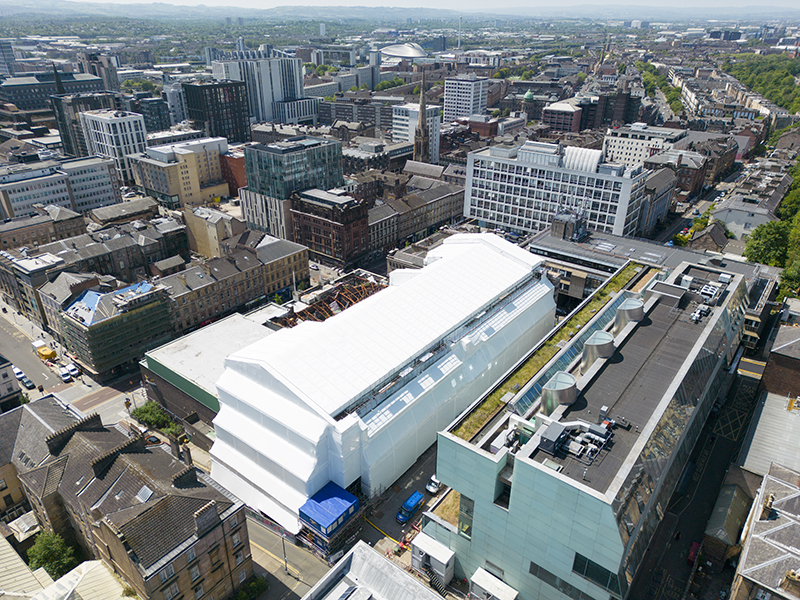 A protective white membrane wrap and temporary roof structure has been installed on the Glasgow School of Art's fire-damaged Mackintosh Building.
The move comes as part of the programme of recovery work following the June 2018 fire which left the A-listed building significantly damaged. Extensive scaffolding was erected in the wake of the blaze, with the recent installations allowing for a reduction in this.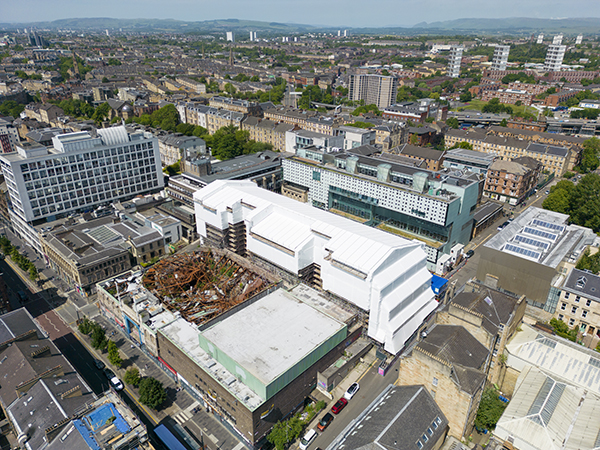 The wrapping will allow the building to dry out over the next two years, enabling other aspects of the rebuild to progress. This includes the reinstatement of green glazing to the neighbouring Reid Building, which is due to begin shortly and conclude in spring next year.
Further to this, works will begin on repairs to the building's internal brickwork. Work completed last January included the recovery of 23,000 imperial bricks, and the project team is now sourcing a further 460,000 bricks. Significant amounts of stonework have also been recovered.
To date this academic year, work has included the taking down of the Mackintosh Library pillars. Surveys into the viability of the original steel beams have been completed, identifying those which can be retained as part of the rebuild.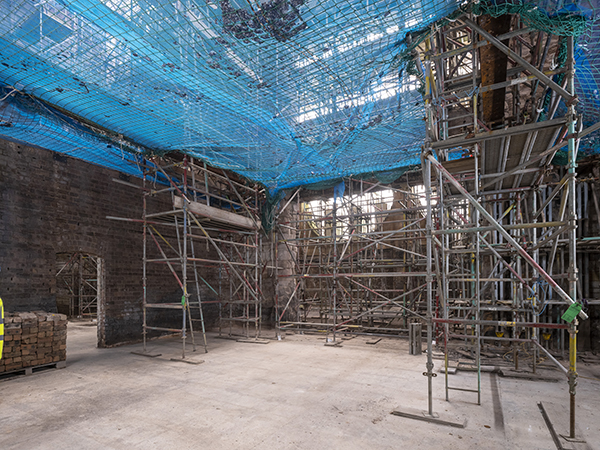 Eleanor Magennis, director of estates for The Glasgow School of Art, said, "The completion of the wrapping of the Mackintosh Building is a significant milestone, as this allows the building to dry out and enables the next stages of internal works to progress alongside further advance works and planning."
Penny Macbeth, director of The Glasgow School of Art, added, "This progress — including the re-glazing of the Reid — represents visible progress for our students, and staff, who have recently celebrated a successful and hugely-popular degree show. It also underlines a sense of progress to the local community, and all of our stakeholders in Glasgow and beyond who we thank for their patience and support in what is a complex reinstatement project."