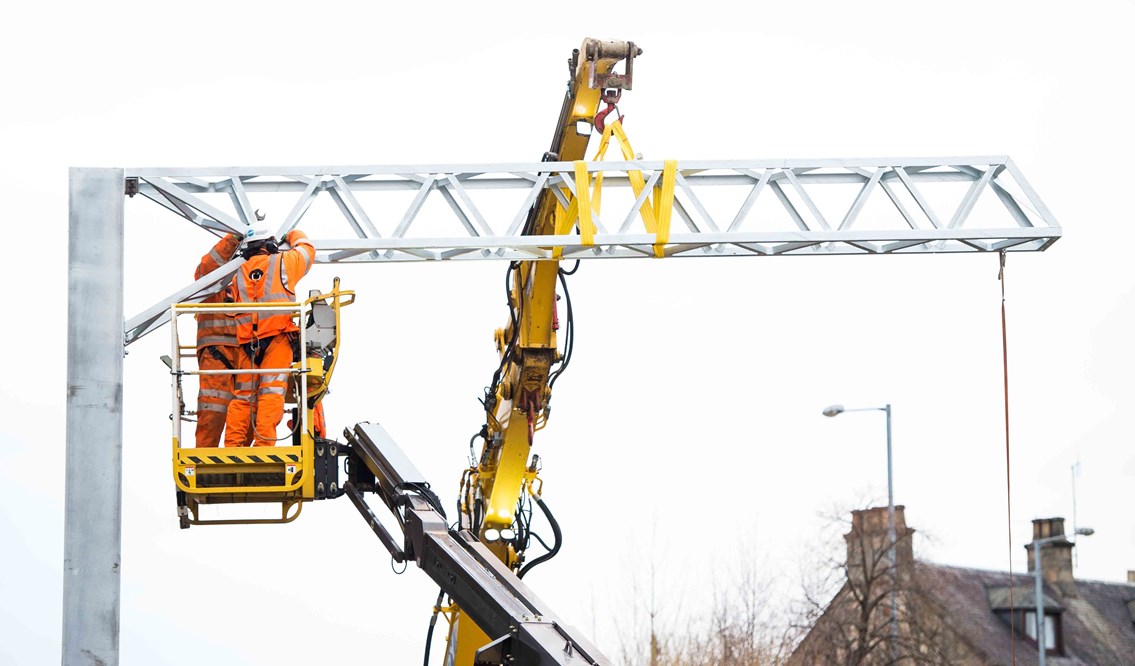 NETWORK Rail has reached the halfway point in delivering a new safety campaign that educates youngsters on the dangers along the Glasgow to Barrhead railway corridor.
The corridor is currently being electrified and, once live, will see new overhead power cables carry 25,000 volts of electricity.
Over the last three months, rail staff have been working closely with Live Learn, an organisation that produces and facilitates safety workshops direct into classrooms, to highlight the dangers an electrified railway poses to trespassers.
Together, Network Rail and Live Learn have delivered safety workshops to 67 primary and secondary schools, as well as further education colleges along the line. With over half of the education institutes now having taken part, the project team is making a final push to complete the remaining schools before the summer break.
It comes ahead of an 'intense', six-week period of work that gets underway in June to prepare the line for electrification.
Paul Reilly, senior programme manager at Network Rail, said, "Safety education is vital, especially for young people who might not be aware of the dangers. Many young people live close to the Glasgow to Barrhead railway line, as well as using it for travel to school and in their own time.  It's essential we help young people know how to use the railway safely.
"With a significant change in the railway environment, it is important that we raise awareness of the new dangers associated with an electrified line and encourage people to stay safe. The Learn Live sessions allow us to reach hundreds of students across the region, making sure more young people are educated about the dangers."