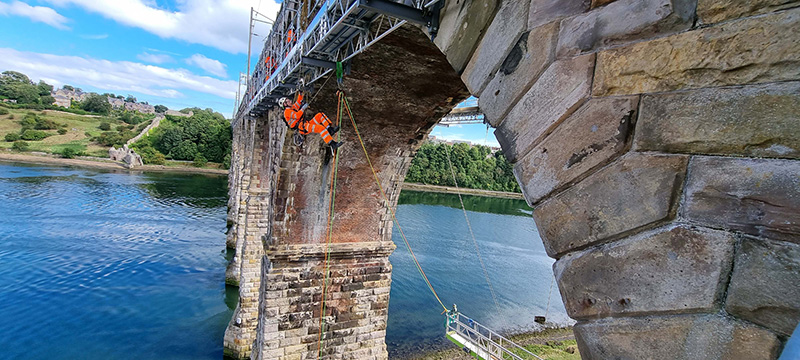 A multi-million-pound repairs project has been completed on the historic Royal Border Bridge in Berwick-upon-Tweed.
Engineers have been working on the 170-year-old structure since January 2022 to repair all 28 arches of the Grade I listed bridge, which sits across the River Tweed on the east coast main line and transports freight goods and passengers between Scotland and England along the east coast main line.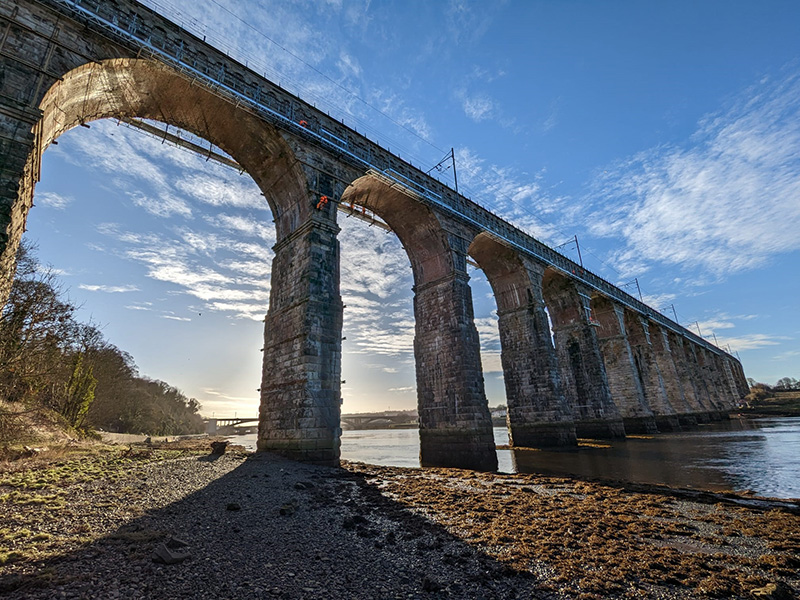 Network Rail spotted the opportunity to make repairs to the bridge in November 2022, in order to keep it strong and reliable for years to come. Teams used an innovative rope access system to complete the repairs, rather than building scaffolding spanning the entire bridge. This saved around £5 million on the overall cost of the project and means that the bridge has remained fully open to services on the vital route between England and Scotland.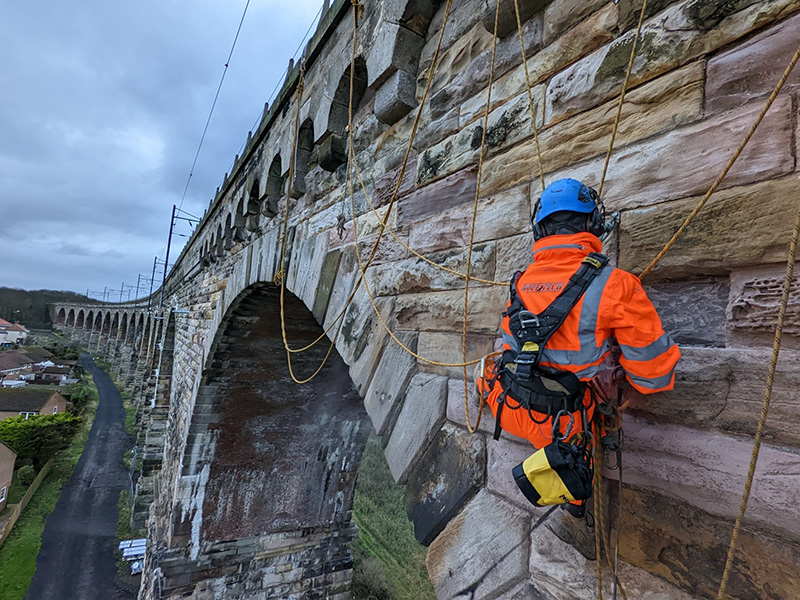 The rail organisation last undertook work on the 40-metre structure in 1993. It worked closely with Historic England to ensure the brickwork is in keeping with the rich heritage of the iconic structure.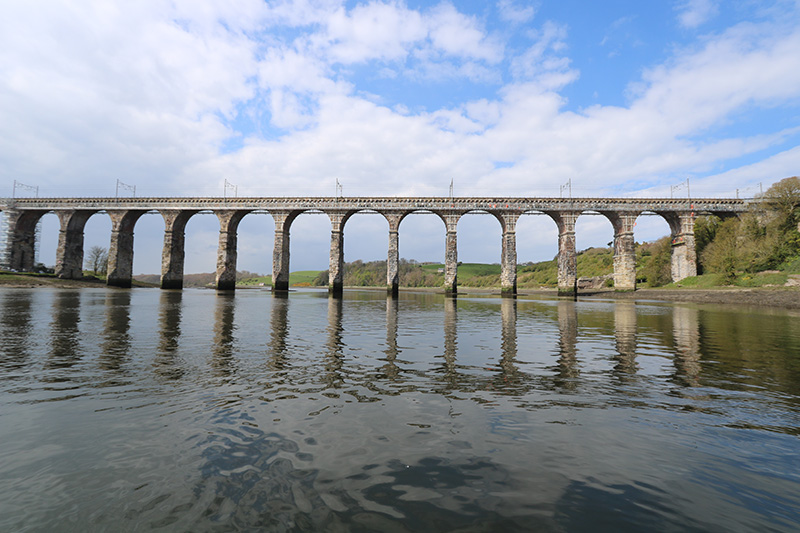 Jon Calvert, principal portfolio manager at Network Rail, said,"It is great that this major project to restore the iconic Royal Border Bridge has now been completed.
"By working innovatively, we've managed to make major savings and keep a vital part of the railway open to passengers during the programme of work. The repairs will mean that we won't need to complete any major maintenance work for the next 30 years and I'm delighted that the bridge is back to its former glory."