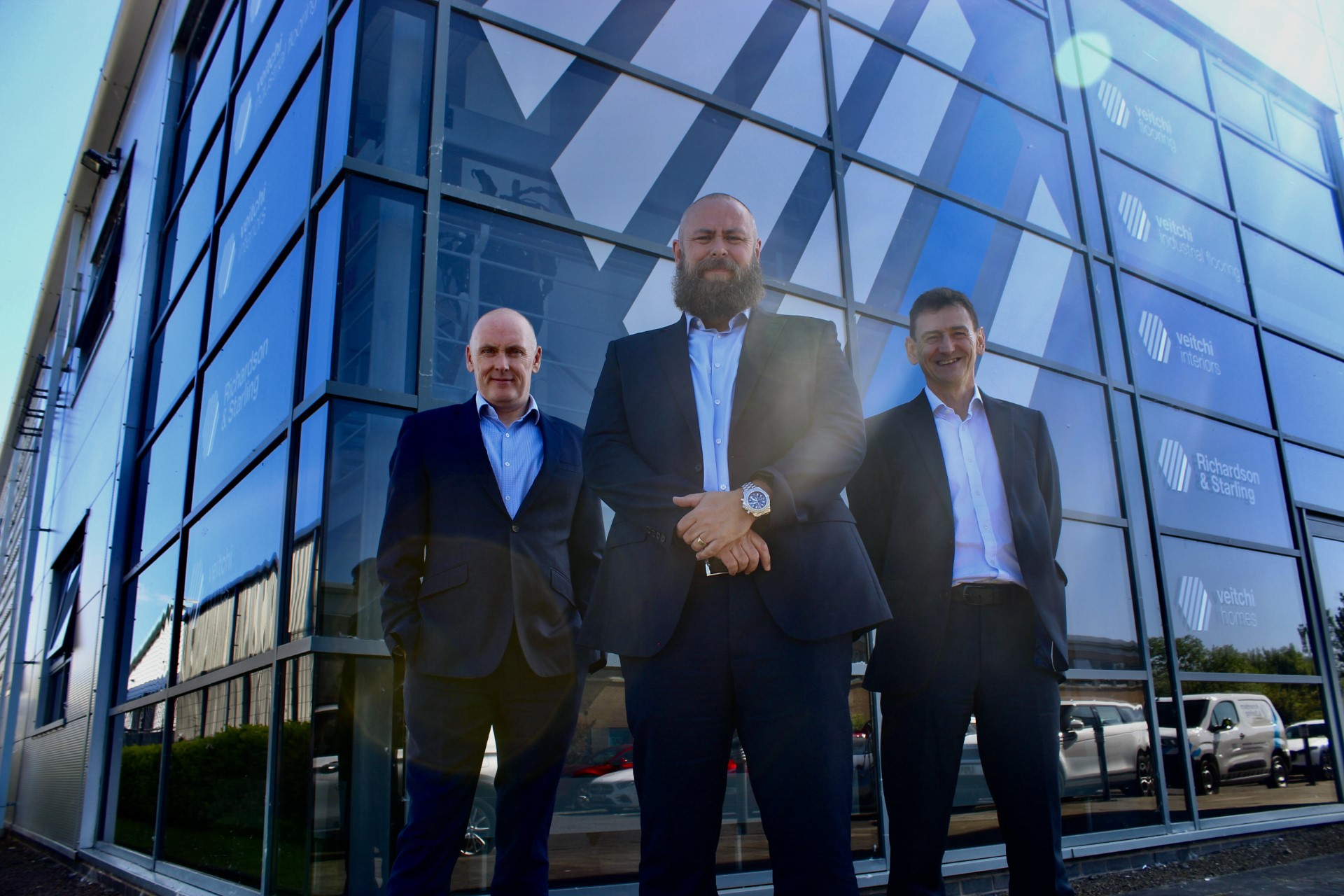 VEITCHI Group has announced changes to its corporate board structure following a double retirement.
The Cambuslang-based business revealed it is also planning a drive for 'greener' construction methods through developing new business streams, products and diversity for its client base.
John Brown takes over as group MD having switched from Veitchi Flooring where he has been MD since 2020. He first joined in 2017 as its operations director.
"With the group now 106-years-old, my position is one of guardianship and supporting our operating companies to ensure stability for the future whilst bringing new business ventures and opportunities to the floor," said Mr Brown. "The strength of our company comes from our people and the diversity we have as a team, whilst our environment is constantly changing, the key values associated with looking after our people remain at the core of everything we do."
Brown is joined on the board by Colin Kennedy, current MD of Veitchi Interiors, whilst Jim Stewart, Veitchi's finance director, completes the company's management team.
The reshuffle comes after Jim Preston and Raymond Tedeschi stepped down as group MD and operations director respectively after over 25 years of combined service.
"At Veitchi our greatest successes have predominantly come from internal appointments, with the core values best perpetuated by those who understand our culture from first-hand experience," said Mr Stewart.
The group added that its involvement in new green technologies is apparent in all areas, from carbon offsetting raised access panels for commercial buildings to the introduction of new offsite technics which provide greater energy ratings to lightweight steel structures.
Demand on Richard and Starling, the group's preservation company, is also said to be at an 'all-time high' due to an increase in requirements for proper ventilation and living standards over the last 12 months. It has led to the roll out of 'green' chemical treatments which achieve dampness prevention in existing properties.
"Working with our local authority and housing associations to complete improvements provides a true benefit to the people of Scotland," Mr Brown added. "As energy prices continue to be volatile it's imperative that we maintain the existing stock to maximise the lifespan whilst maintaining healthy living conditions for tenants. Richardson and Starling's provision of condensation, mould and rot treatment ensures that we have the capability to assist our client's needs."