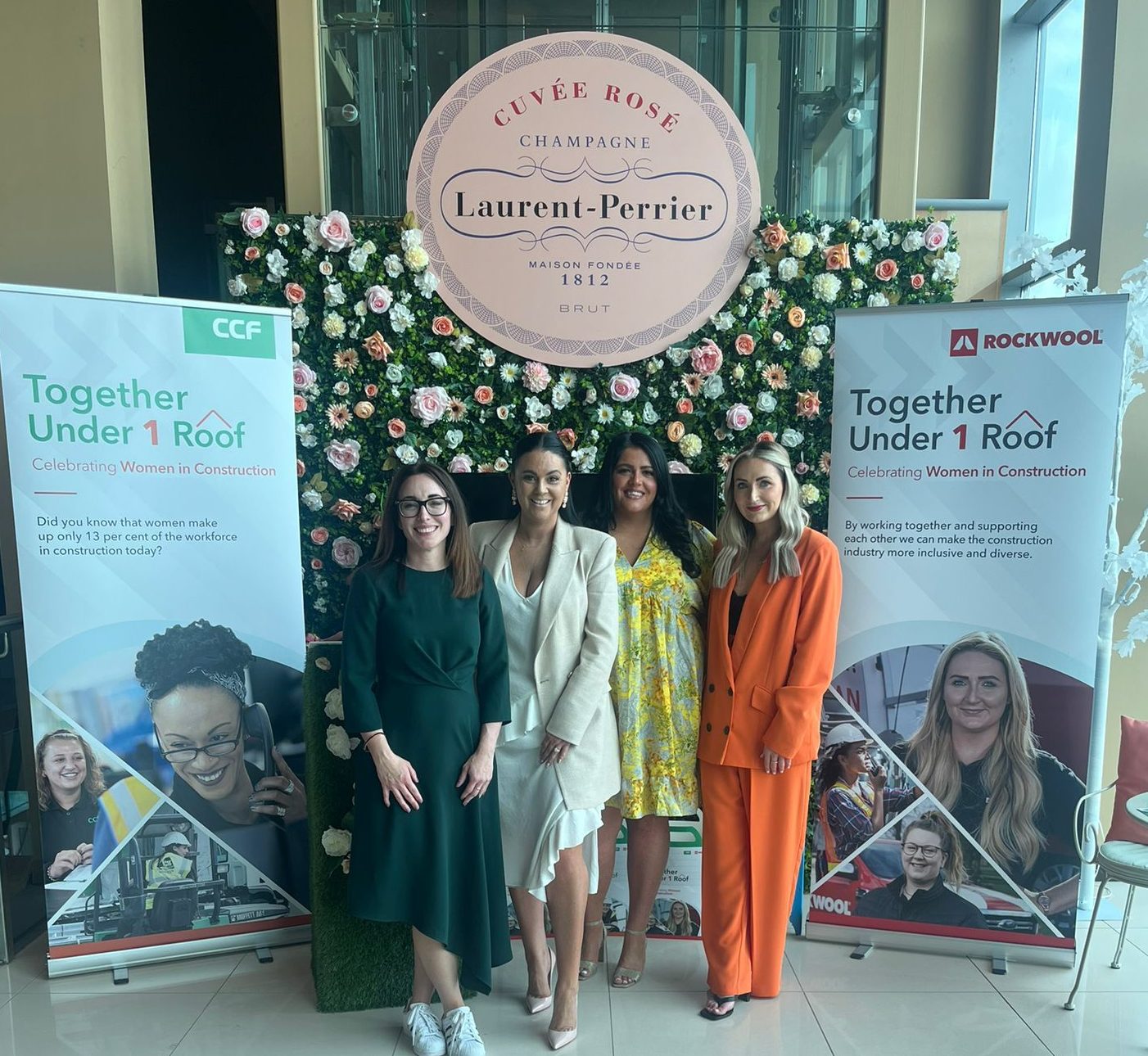 BUILDING products distributor CCF recently teamed up with mineral wool insulation specialist ROCKWOOL to host an event in Glasgow celebrating women in construction.
The event was organised by CCF's Edinburgh branch manager and regional account manager, bringing together 23 CCF and Rockwool colleagues and customers at the Alea Casino on Glasgow Quay for a networking afternoon.
As well as celebrating the role that women play in construction, attendees were encouraged to build connections to support each other. The theme of the day 'Together under 1 roof' sums up the aim to create a feeling of community and togetherness as we work to make the sector more inclusive.
Guest speaker Lisa Charlwood Green, founder and director of the @WOW Network and winner of Network Rail's Inspire Awards in diversity and inclusion, spoke about her own experience of working in a male dominated sector, touching on bias, discrimination and imposter syndrome.
Sacha Khalil, regional account manager at CCF, said, "Women make up only 13% of the workforce in construction today but what's perhaps most surprising is the fact that this figure has barely changed in the last two decades. The future of the industry relies on employing a more diverse workforce and increasing the percentage of women in a variety of roles is vital if we're to achieve this.
"While these stats might feel disheartening, events like this, which actively celebrate and support women who work in construction already, show how we can all work together to deliver real change. It was a fun day and we all had a great time but at its core is a serious message and I'm proud that at CCF we're able to play our part in supporting women in construction."
Rebecca Gallagher, area sales manager from ROCKWOOL, added, "At Rockwool, we have long championed the role of women within the construction sector, whether that is supporting our own colleagues' development or working with partner organisations such as Women Into Construction – and so we are very proud to have been involved in this event with our distribution partner CCF and the WOW network. This event brought together a very engaged and energised group of women who I am sure will continue to achieve great things within our sector and in the construction industry as a whole."