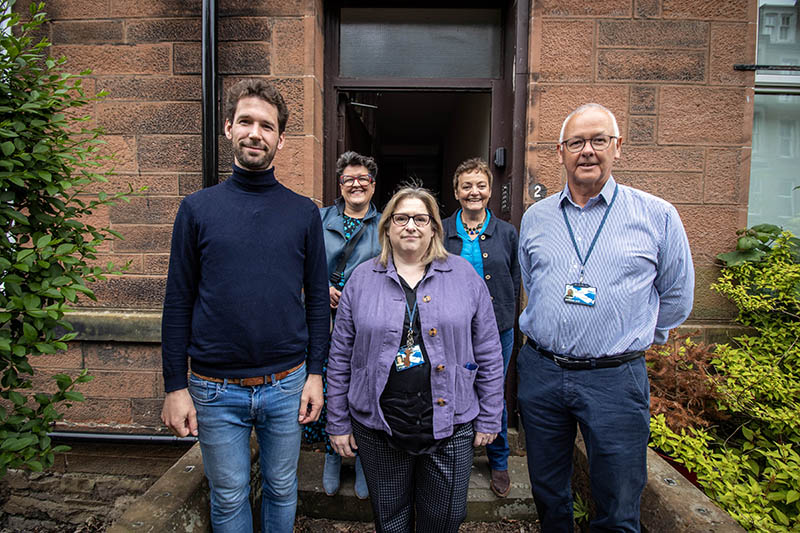 AN application used in cities including Glasgow and Edinburgh to allow homeowners to carry out repairs of shared elements in their housing block is to go live in Dundee.
Novoville's Shared Repairs app has over 700 registered tenements and 2,500 users in Edinburgh alone, with it revealing that £1 million worth of work is being progressed.
It looks to mitigate the sometimes 'lengthy and arduous' common repairs process and instead allow it to be managed from scratch in the app – including quotes, votes, and payments.
The app allows users to create their 'virtual tenement' and report a repair or maintenance issue to fellow proprietors. It then helps users to get quotes from members of the Trusted Trader scheme.
It also comes with an in-built digital payment account to gather funds from all owners and pay out to contractors. The Novoville app is free to download on Google Play and the App Store. A small fee is payable only in case of a successful project.
Commenting on the release of the app in Dundee, councillor Heather Anderson, convener neighbourhood services at Dundee City Council, said, "Managing common repairs can be a very long, drawn out and daunting process, but Novoville makes it easier for people to access quotes for repair work from trusted traders and manage payments to the contractor doing the work. We are delighted to now be able to offer this service to people in Dundee and hope it will make the job of organising common repairs easier. We also want to thank the team at Novoville for working with us to customise Novoville for Dundee."
Louis Daillencourt of Novoville added, "We're delighted to be making the app available here in Dundee. We received great support from Dundee City Council who gave us feedback which we implemented for the benefit of all our users. I think that in conjunction with the services they offer homeowners, the app will be very powerful. We have big plans for the future, too: we're giving people a tool which, later, they can use to reduce their energy bills and make their houses more comfortable by assessing and procuring energy efficiency renovations. We're grateful to Dundee Council for supporting our vision and working with us to raise awareness about it."