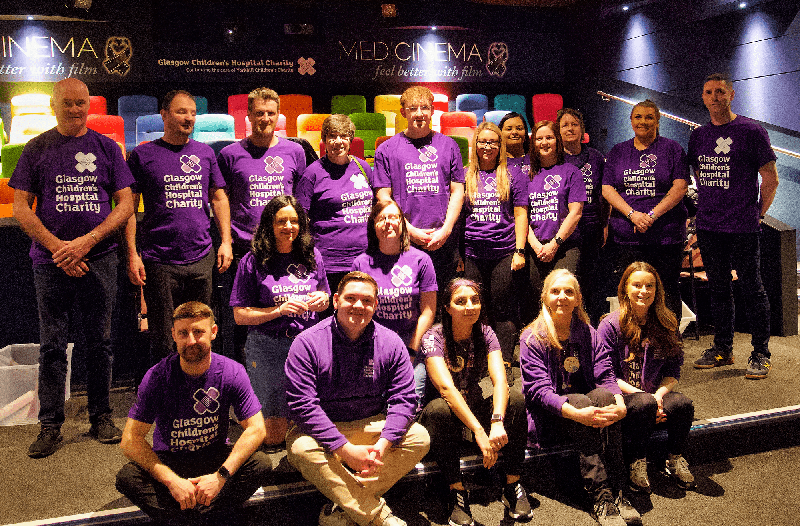 AS part of Volunteers' Week (1-7 June 2023), Glasgow Children's Hospital Charity has recognised the efforts of the Graham team which has dedicated three months of volunteer time to the charity.
A squad of 14 volunteers from the contractor clocked up over 50 hours to help the hospital take down its annual Easter decoration display. Team members also took part in the recent Glasgow Kiltwalk, taking on a 23-mile walk from Glasgow Green to Balloch, with some also tackling a 10K sponsored run for the charity, helping to raise more than £1,500.
The efforts will continue throughout June, with fundraising events such as cake sales and donation collections planned across Graham sites and offices.
The support will help to fund vital services, including the Hospital Play Programme, Family Support and Information Centre, and Bereavement Service.
William McGowan, head of partnerships at Glasgow Children's Hospital Charity, said, "We'd like to express our heartfelt gratitude to the team at Graham for all of their support over the last three months, from taking on the challenge of the Glasgow Kiltwalk, to helping with our Easter decoration de rig at the children's hospital. The support and generosity from the team at Graham will make such a difference to the children, young people and families we are so privileged to help."
Suzanne Stevenson, social impact advisor at Graham, added, "It has been humbling to learn first-hand about the support and care Glasgow Children's Hospital Charity provides to families across the city. We have been warmly welcomed by their team and it has been rewarding to see so many of the Graham team join efforts and do their bit to raise some funds and use their skills to help the charity.
"Volunteers' Week is an important week in the calendar to celebrate the goodwill of people who want to help others, and we are looking forward to continuing our partnership with Glasgow Children's Hospital Charity as we uphold our commitment to delivering lasting impact within the communities in which we work."
Graham's Building North region partners with a different charity every quarter to deliver lasting impact through paid volunteering days and undertaking fundraising to support important causes.