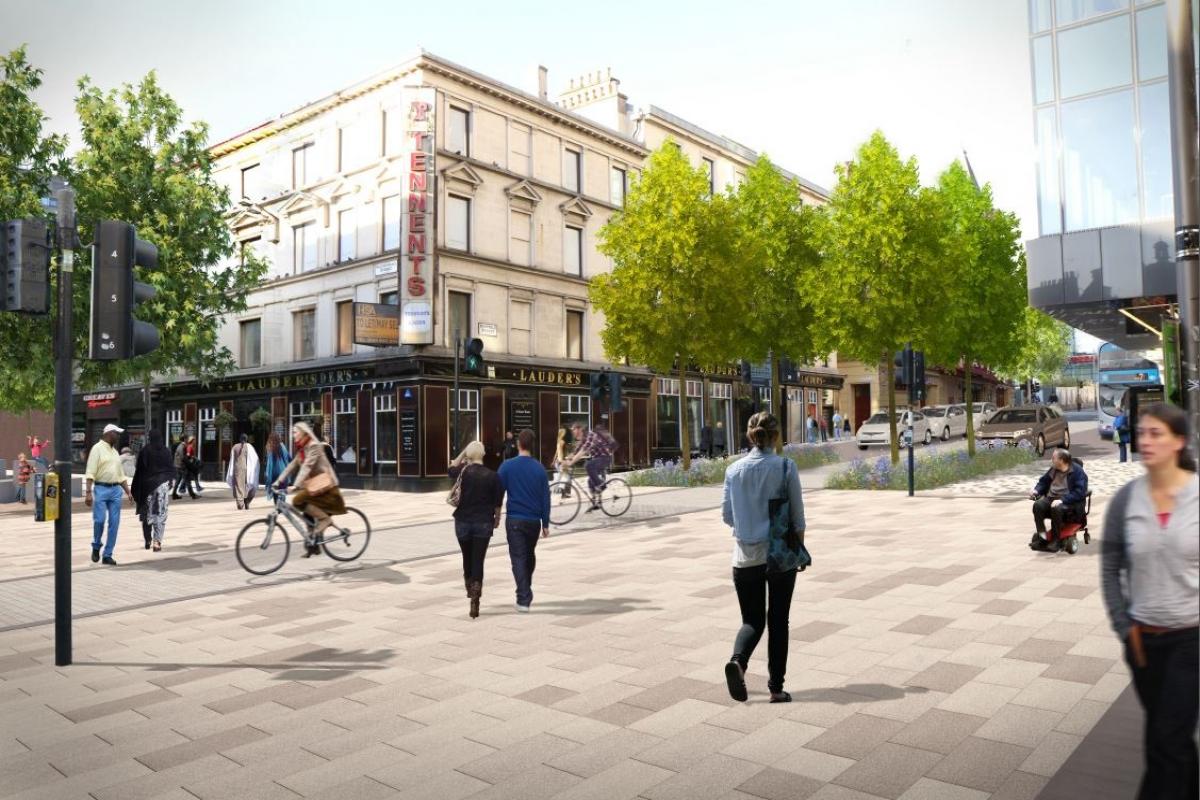 MACLAY Civil Engineering has secured the £5.6 million contract for the overhaul of Sauchiehall Street as part of Glasgow City Council's wider £115 million avenues programme.
The project will deliver 'significant' improvement in the public realm at both Sauchiehall Street and Cambridge Street, with work set to begin in September and conclude in the summer of 2024.
It will involve the reconstruction of roads, payments and footways, with new kerbing set to be delivered alongside traffic signals, 40 new street trees, rain gardens, and lighting.
The Sauchiehall Street precinct will connect to the Sauchiehall avenue at Rose Street and stretch to West Nile Street, with the connecting Cambridge Street avenue stretching to Cowcaddens Road.
Councillor Susan Aitken, leader of Glasgow City Council and chair of the Glasgow City region cabinet, said, "The avenues programme – the biggest project of its kind in the UK – will not only bring a more attractive environment for everyone in the city centre, but improve connections around the area and encourage more walking, cycling and wheeling.  This latest avenue, on Cambridge Street and a stretch of Sauchiehall Street, is a key part of the network, and will bring particular benefit to a part of the city that will undergo tremendous change in the coming years."