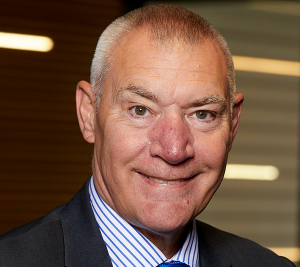 MORE than 150,000 construction workers may be suffering in silence from common mental health problems, figures from the Mental Health Foundation have revealed at the start of Men's Health Week.
Association for Project Safety (APS) president Ray Bone said fewer than half of male sufferers were able to talk about their problems, which poses a major challenge in an industry employing over 1.1 million men.
Bone said the construction sector must address its behaviours and attitudes, stop avoiding difficult conversations, and start taking mental health seriously. He cited the stats that three out of four suicides are men.
Figures from the Mental Health Foundation reveal around one in eight men suffer from common mental health conditions including anxiety, stress or depression. The week is focusing on the impact of technology and social media on men's health. Bone said this is particularly important in a sector where workers often work away from home and are prone to turning to their phones and devices for company and entertainment.
"The Association for Project Safety believes the construction sector needs to do more to tackle mental health issues in the industry," Ray Bone stated. "Construction is still a very male dominated environment and – because it is clear men find it hard to open up and talk about their problems – we all need look to the behaviours and attitudes that are contributing to this often hidden health crisis.
"APS is supporting men's mental health week to raise awareness of the issue.
"Everyone needs to find ways of talking about our problems and helping our colleagues who may be suffering in silence. But talking is not enough. The industry needs to look at how it behaves and how workers are treated. We are all responsible for the way we treat each other, and we need to understand the effect we can have on the people around us.
"It is not the responsibility of people who are ill to have to highlight problems – we need to look out for each other and remember how we act is how we will be judged. The internet has brought many benefits but, when people are often working away from home without family support nearby, an easy click can lead to long-term problems with addictive & risky behaviour."