UNIVERSITY buildings, domestic properties and the new home of Scottish golf are among the winners of the 2023 RIAS Awards.
The national architecture awards celebrate the quality and breadth of projects across the country. Buildings are assessed by an expert jury who visit each project in person, and consider architectural integrity, usability and context, delivery and execution, and sustainability.
The winners will now comprise the 'long list' for the RIAS Andrew Doolan Best Building in Scotland Award. Recipients of the 2023 RIAS Awards are also eligible for the Royal Institute of British Architects (RIBA) National Awards.
The 2023 RIAS Awards winners are as follows:
Campus Central, University of Stirling by Page\Park Architects
This redevelopment at the heart of the University of Stirling's campus combines the refurbishment and extension of an existing 1970s building to create an 'exceptional' student experience, including new study and learning spaces alongside enhanced student support facilities.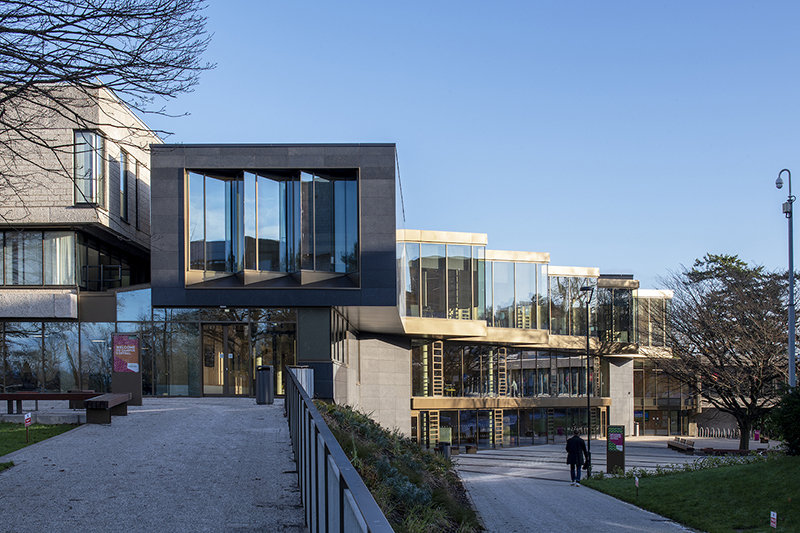 Cuddymoss, North Ayrshire by Ann Nisbet Studio
This new house is located within and around a ruined building in the Ayrshire landscape – formed over 200 years to house people and cattle. Ann Nisbet Studio conceived the project as a 'building within a ruin' – taking a 'quiet, honest and restrained' approach that brings the building back to life as a home while retaining the character of the ruin.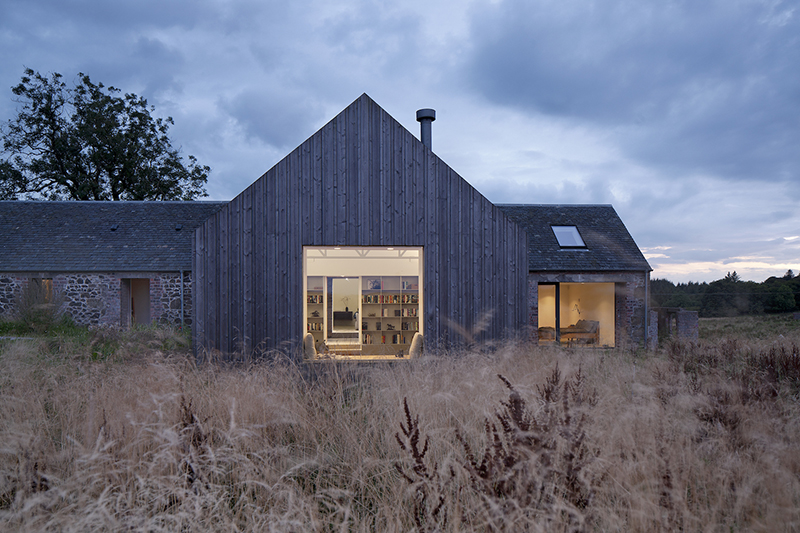 Half of Eleven, Isle of Skye by Dualchas Architects
Half of Eleven was designed by Dualchas Architects as a self-build house, which the owners have built themselves on a modest budget as they work to regenerate their croft in the coastal township of Breakish. The new house appears as a 'simple and unobtrusive' addition to the landscape, with large windows in the main living space providing beautiful views, and timber cladding used to allow the building to blend naturally with its surroundings.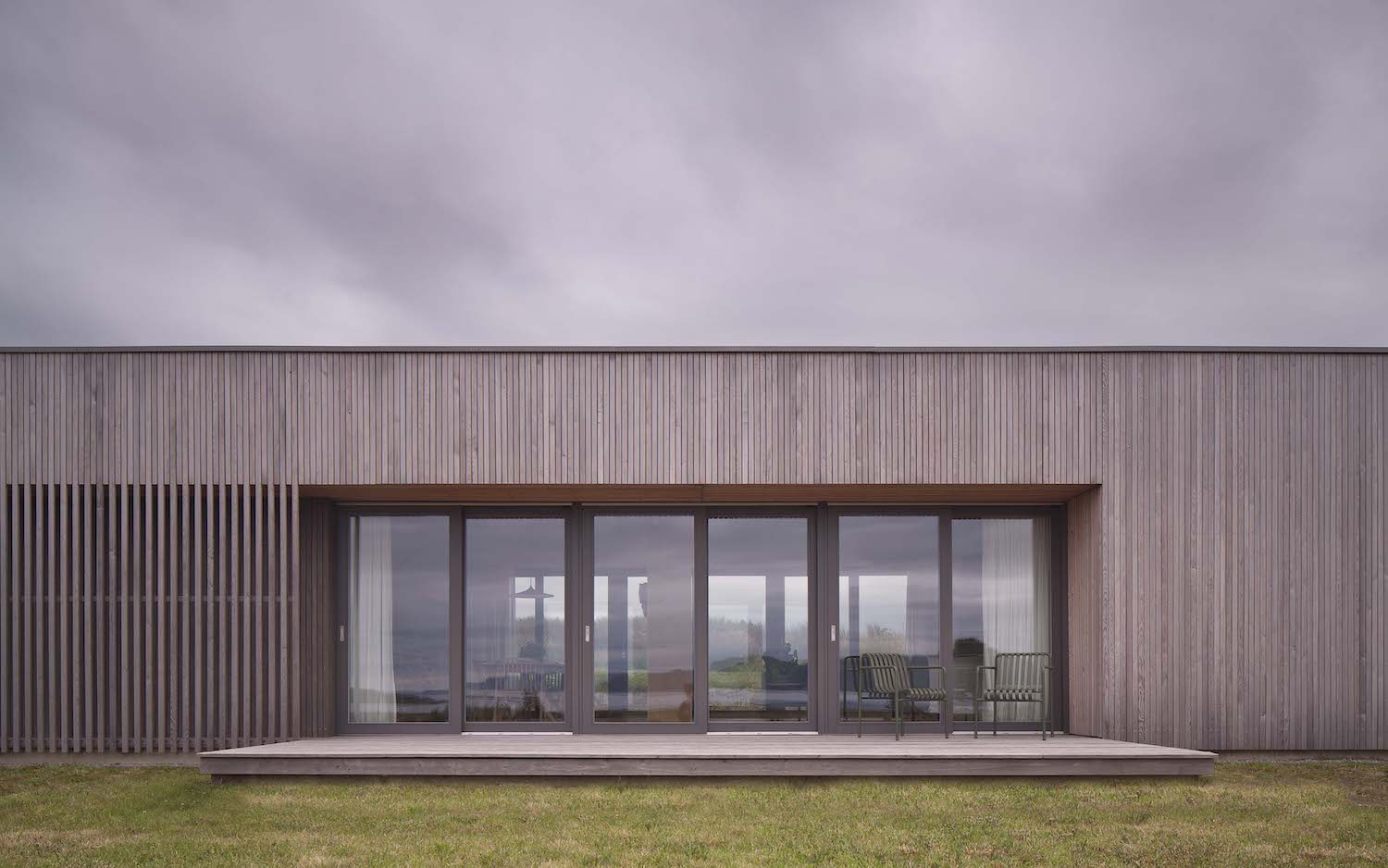 Hundred Acre Wood, Argyll and Bute by Denizen Works
Denizen Works' clients set out to create a home for themselves and their family: a place that would reflect their personalities, provide a lasting legacy, and do justice to its setting within a landscape overlooking Loch Awe. The design draws upon Scotland's architectural heritage as well as the sculpture of Eduardo Chillida which, like the house, evokes a sense of carved solid mass which is well-suited to the exposed site and harsh weather. Features include cladding created with recycled TV screens to create a contemporary take on traditional Scottish harling.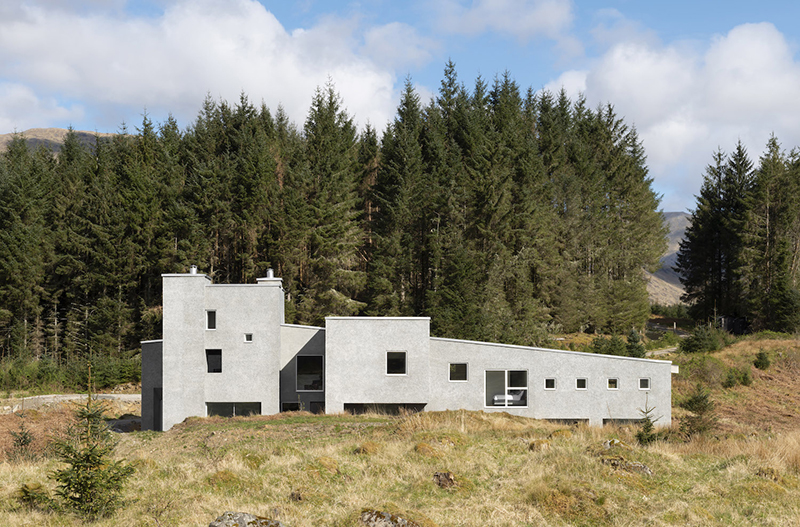 Laidlaw Music Centre, University of St Andrews by Flanagan Lawrence
The first building dedicated to music in the University of St Andrews' 600-year history contains an 'intimate' performing venue, rehearsal space, and high-tech recording facility, and creates a new quadrangle as an extension of the St Mary's Quadrangle – the oldest part of the university dating to the 16th century.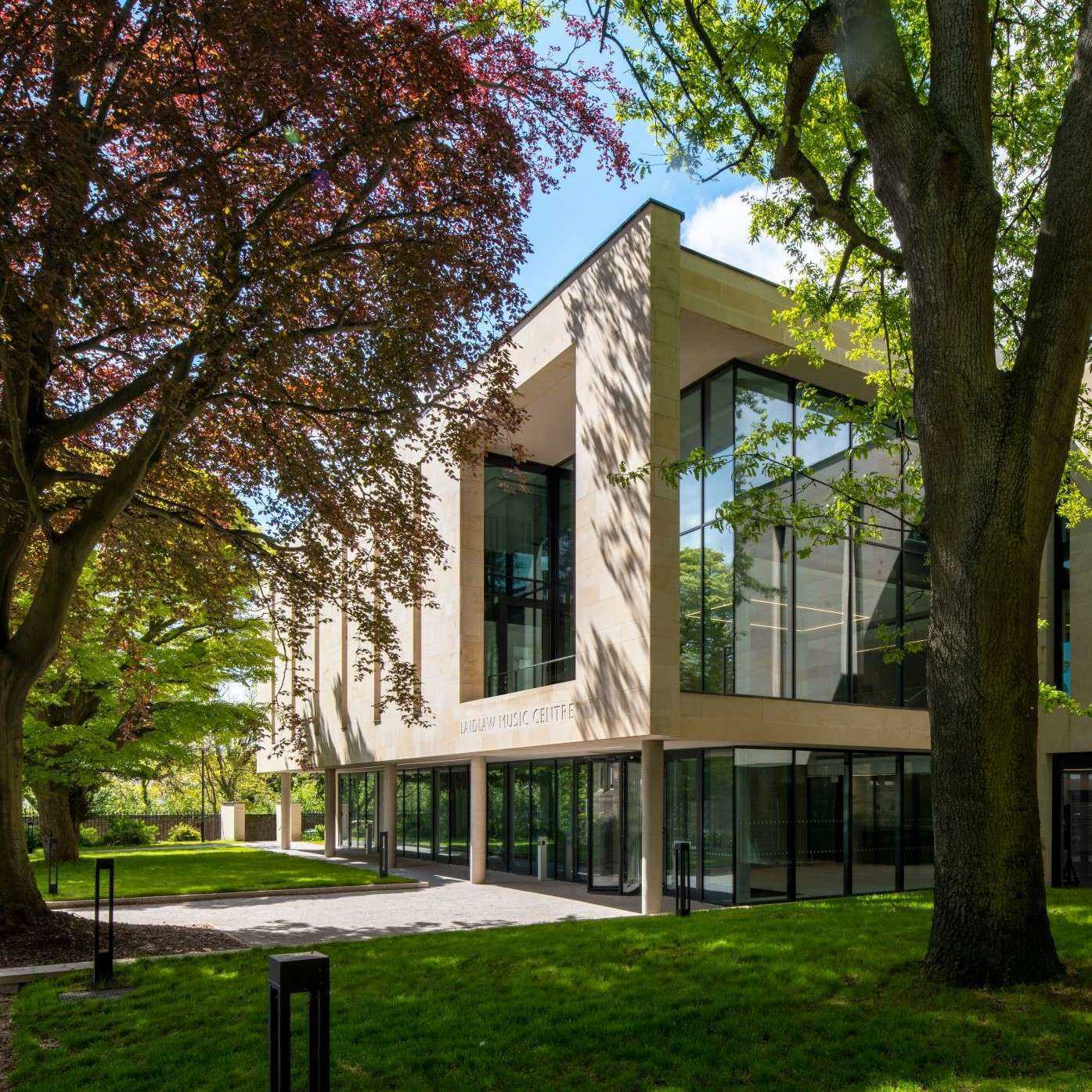 Papple Steading, East Lothian by cameronwebster architects with Ian Parsons Architect
Papple Steading, originally built in the 19th century to house cattle, store grain and machinery, and provide farm workshops, is one of the largest steadings in East Lothian. It had lain underused and derelict for years, until client George Mackintosh set about creating a museum to celebrate an agricultural way of life fast disappearing. The first completed phase sees the restoration and conversion of the original farmhouse and outbuildings into self-catering accommodation. The project has retained, repaired and upgraded the historic range of buildings.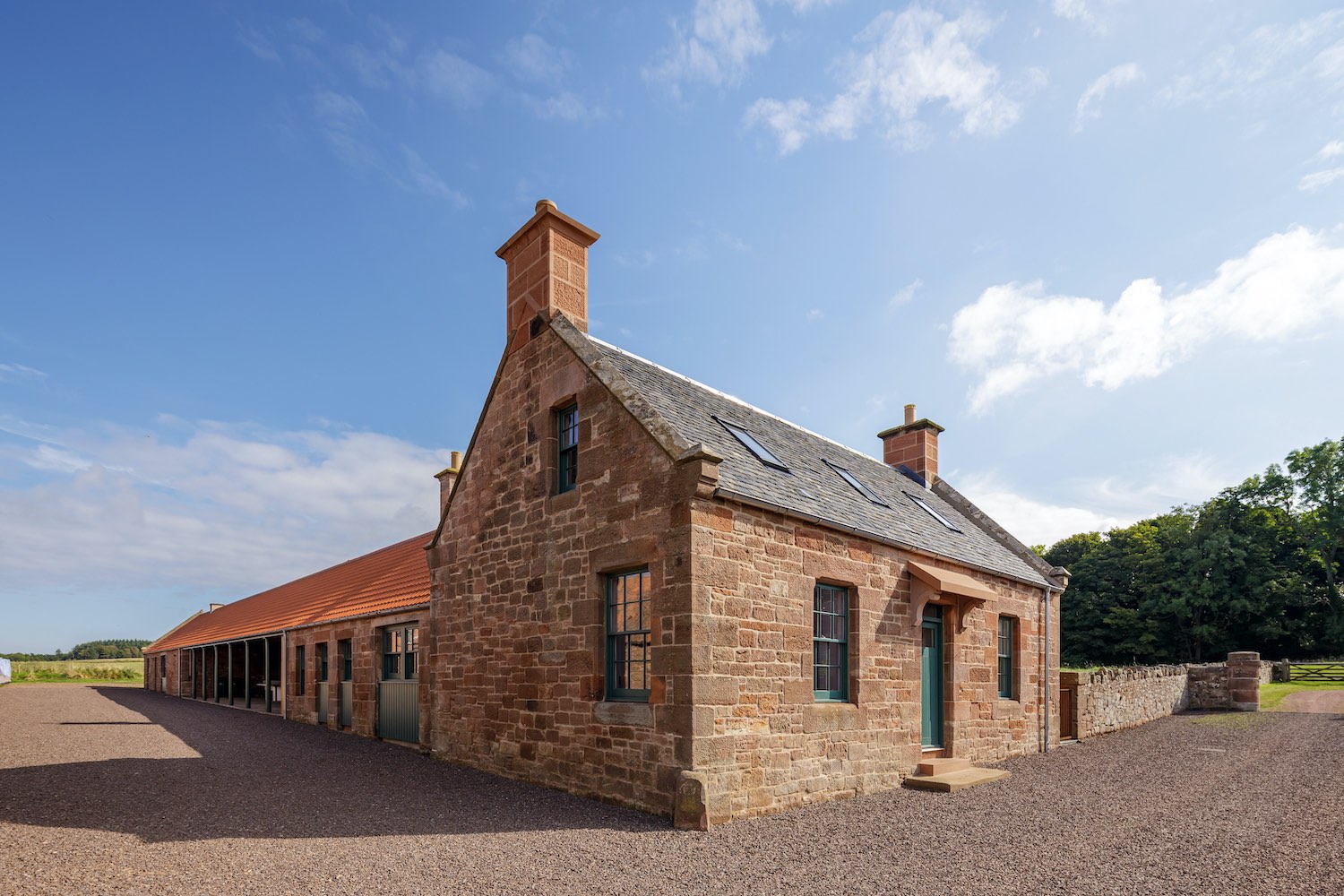 Pilmour House, St Andrews by Nicoll Russell Studios
St Andrews Links Trust operates the seven public golf courses that constitute the 'Home of Golf'. The new HQ is grounded within its landscape, using 'highly tailored' architecture to encapsulate the Trust's values. Sandstone masonry – a common material across St Andrews – is juxtaposed with lighter framed construction in timber, glass, zinc and aluminium in a pavilion-style building.
Tamsie Thomson, chief executive at the Royal Incorporation of Architects in Scotland, said, "From simple yet elegant new homes that respond to varied Scottish landscapes, to complex higher education and corporate buildings created for some of Scotland's world-leading institutions, the winners of the 2023 RIAS Awards demonstrate that architecture in Scotland continues to have the power to delight and inspire.
"Great architecture happens when architects and clients can come together with a clear focus on collaboration and quality. This year's winners show that regardless of setting, scale and budget, it is careful procurement and partnership that creates buildings that are truly special."
The jury for the 2023 RIAS Awards were:
Ben Addy (founding director of Moxon Architects, whose Quarry Studios won the 2022 RIAS Doolan Award)
Denise Bennetts (co-founder, Bennetts Associates)
Sarah Castle (co-founding director, IF_DO)
Elly McCrone (director of heritage, Historic Environment Scotland)
Sarah Castle, who chaired the 2023 RIAS Awards jury, added, "It was a joy to travel around Scotland visiting the projects shortlisted for the 2023 RIAS Awards. From homes to community centres and educational institutions, the projects we visited showcase architecture of the highest calibre – beautifully conceived, carefully detailed, sustainable, and innovative. They demonstrate the way in which Scottish architects are responding to the challenges of our time, from the climate crisis to loneliness and social isolation.
"At their best, these are projects which couldn't be anywhere else in the world. They draw on the rich history of Scottish architecture, and playfully respond to their context – to the historic cities and diverse landscapes of dramatic mountains, glens, and forests. They contain the essence of what makes architecture in Scotland so special."