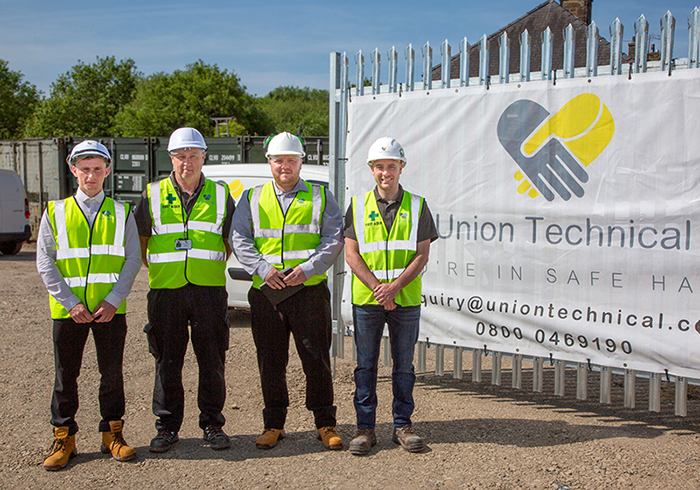 GLASGOW-based energy services firm Union Technical is undertaking a project to retrofit more than 300 homes in Dumfries.
Work is underway on a £1.5 million upgrade of the four-in-a-block sandstone flats at the town's Sandside Estate, which were constructed in the 1930s.
Over the next four months, Union Technical will install internal wall insulation, ventilation systems and heating controls to improve thermal efficiency and help tenants reduce their energy bills.
The properties are managed by social housing provider The Riverside Group.
Union Technical is an accredited installer of energy efficiency services throughout the UK. The firm revealed it was successful in securing 'significant' grant funding towards the cost of this project.
The retrofit marks Union Technical's first significant project in Dumfries & Galloway and follows a period of growth. The first phase of upgrades is due to be completed in September, with a second phase to replace windows scheduled for later this year.
Owen Coyle, director at Union Technical, said, "The Riverside Group is a progressive housing association which sees value in the services we provide and ultimately, how our work benefits residents. Sandside Estate is a major development for us, and the work carried out is a significant step in helping to tackle fuel poverty in the area.
"At Union Technical we're committed to social responsibility, and we understand how important it is to keep an open dialogue with residents in the areas in which we work.
"We're a family owned and run business, and over the past 10 years we have developed a reputation for building long-term, successful relationships with our customers. All of our installs are completed by our own in-house teams, to ensure that the standard of work we carry out is the same high standard as we would expect in our own homes."
The retrofit follows an open day held at Summerhill Community Centre in April, attended by more than 80 residents. The event provided an opportunity for Union Technical to discuss the project in more detail.