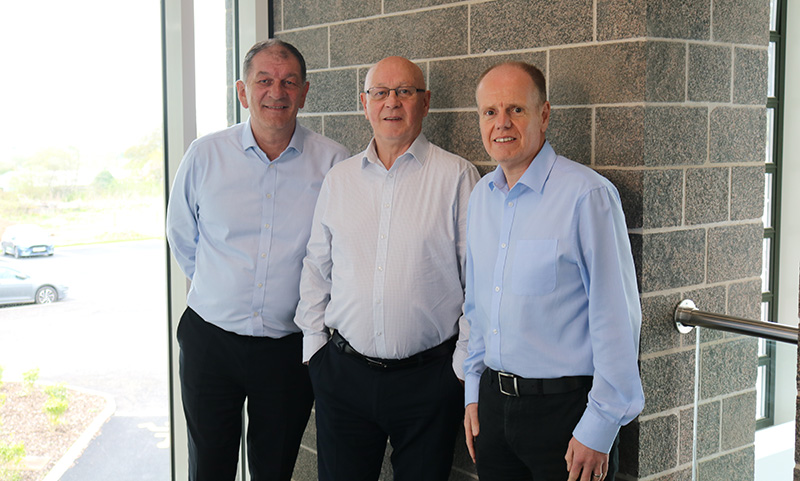 TILLICOULTRY Quarries has appointed three new directors who have become the first board appointments outwith the family since the 1950s.
Joe Hadnum (previously operations manager) and Stewart Caine (previously health, safety & environmental manager) have been appointed directors, having worked for the business for 27 and 12 years respectively.
MD Wallace Menzies said, "I am delighted to be able to announce the appointment of Joe and Stewart to the board of Tillicoultry Quarries. Both have demonstrated exceptional commitment and loyalty to our business and have been intrinsic to our success and growth to date.
Joe Hadnum added, "Having been with Tillicoultry Quarries since the 1990s, I have witnessed the company evolve into the business it is today. As a team we share strong family values which has undoubtably contributed to the success of the business so far."
Stewart Caine said, "Tillicoultry Quarries has a loyal team of employees and is at an exciting point in its journey. I look forward to continuing to work closely together taking the business forward as we continue to grow."
Also appointed to the board is Craig Tedford as finance director. He joined the company last August following finance director roles at CJ Lang and Son and Heineken.
He said, "I joined Tillicoultry Quarries due to its quality reputation as a growing family business. Having over 25 years of financial and strategic expertise, I look forward to working closely with Joe, Stewart, and the rest of the board as we continue to drive the business forward."
In the last ten years, Tillicoultry Quarries has completed a number of strategic acquisitions which, together with organic growth, has taken the business' turnover to over £100 million.