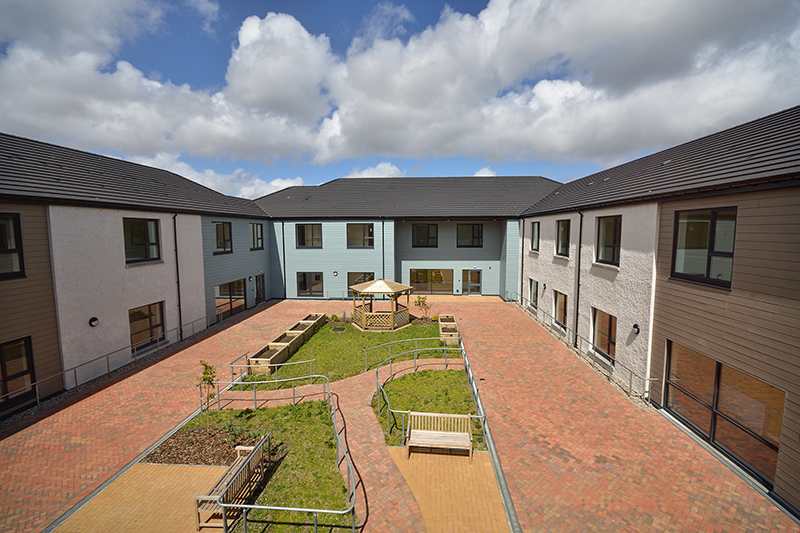 McLAUGHLIN & Harvey has completed the final phase of a care home and housing with extra care facilities build in the Western Isles.
It comes as part of Comhairle nan Eilean Siar's Goathill development project, which will bring the 52-bed care home, 50-unit housing with extra care facility, and 74 affordable homes which are being delivered by the Hebridean Housing Partnership and built by O'Mac Construction.
Comhairle nan Eilean Siar said that the project objectives have been 'very challenging' and had to be progressed with an accelerated timescale to take advantage of funding opportunities. Excellent partnership working between the various agencies, including the Comhairle, HHP, Western Isles Joint Board and Scottish Government's More Homes Scotland Division has enabled the significant milestone to be reached, it added.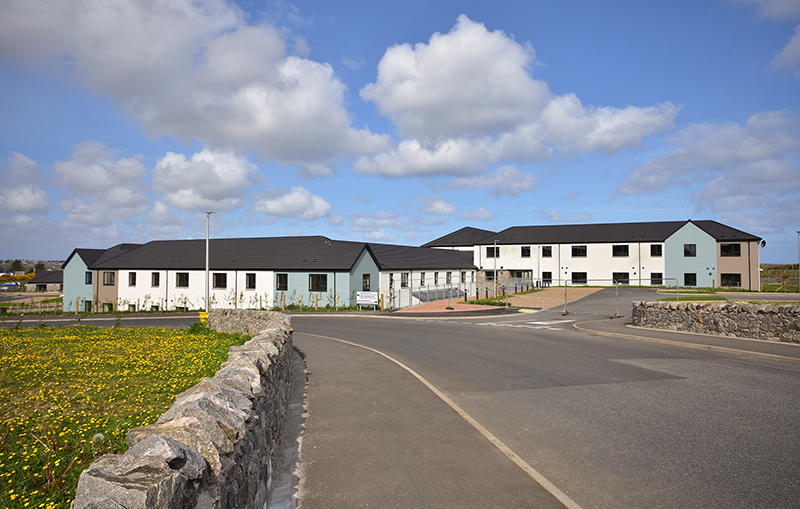 The care home, named Taigh Shìphoirt (Seaforth House), has four wings named after local beaches; Garry, Bosta, Coll and Dalmore. The housing with extra care building, named Bremner Court, includes a respite wing named Valtos. In addition, the campus also comprises a daycare facility which will be occupied by Solas (Alzheimer Scotland), a training suite and a new location for the Faire service.
The overall project consists of three elements and was phased accordingly: enabling works, health and social care facilities and affordable housing. The Comhairle took the lead in the procurement of the enabling works for the overall site which it said 'greatly' reduced risk in the affordable housing contract and provided an excellent opportunity for local contractors to tender for the affordable homes site.
The enabling works which comprised significant bulk earthworks, drainage roads and utilities infrastructure, were carried out by McLaughlin & Harvey. This preceded a main works contract for the construction of the residential Care Home and Housing with Extra Care flats which the Comhairle led on and which was also awarded to McLaughlin & Harvey.
Comhairle nan Eilean Siar said, "An already complex, challenging and ambitious project became even more so as a consequence of world events and the completed buildings are testament to the determination and hard work of many individuals and organisations, including the contractor, supply chain and consultant teams. Designed by architects Robert Potter and Partners, the project has also received advice and design consultancy  from the University of Stirling's Dementia Services Development Centre (DSDC)."