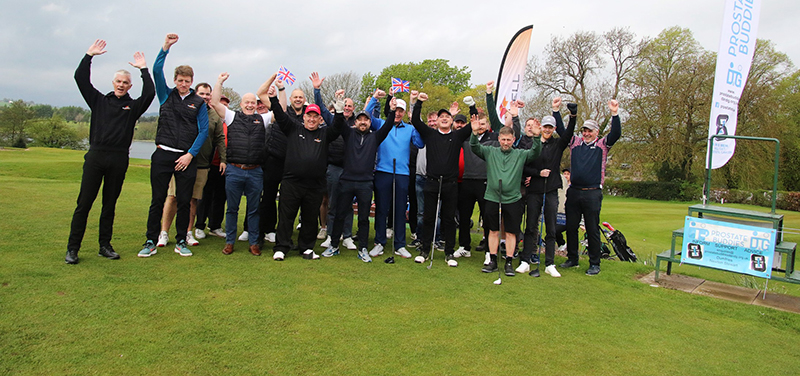 ROOF tile manufacturer Russell Roof Tiles (RRT) has hailed the success of the company's recent charity golf day, which raised funds for its Give4Good initiative.
The tournament took place at Lochmaben Golf Club and raised £2,020 for the fund, which will be used to support local charities.
28 people attended the event, with mainly RRT team members taking part, alongside some local invites, and many travelling up from the company's HQ in Burton-on-Trent. 
RRT is aiming to raise a total of £40,000 this year for the Give4Good project.
Local recipients of the fundraising this year include Veterans Garden Dumfries, D&G Canine Rescue, The First Base Agency, Lockerbie Wildlife Trust, and Moffat Mountain Rescue Team. 
RRT MD Andrew Hayward said, "The team did another great job fundraising for our Give4Good pot, and I would like to thank them and everyone that donated. This year, the golf day was a great way of being able to raise further funds and add to the pot for our chosen charities."