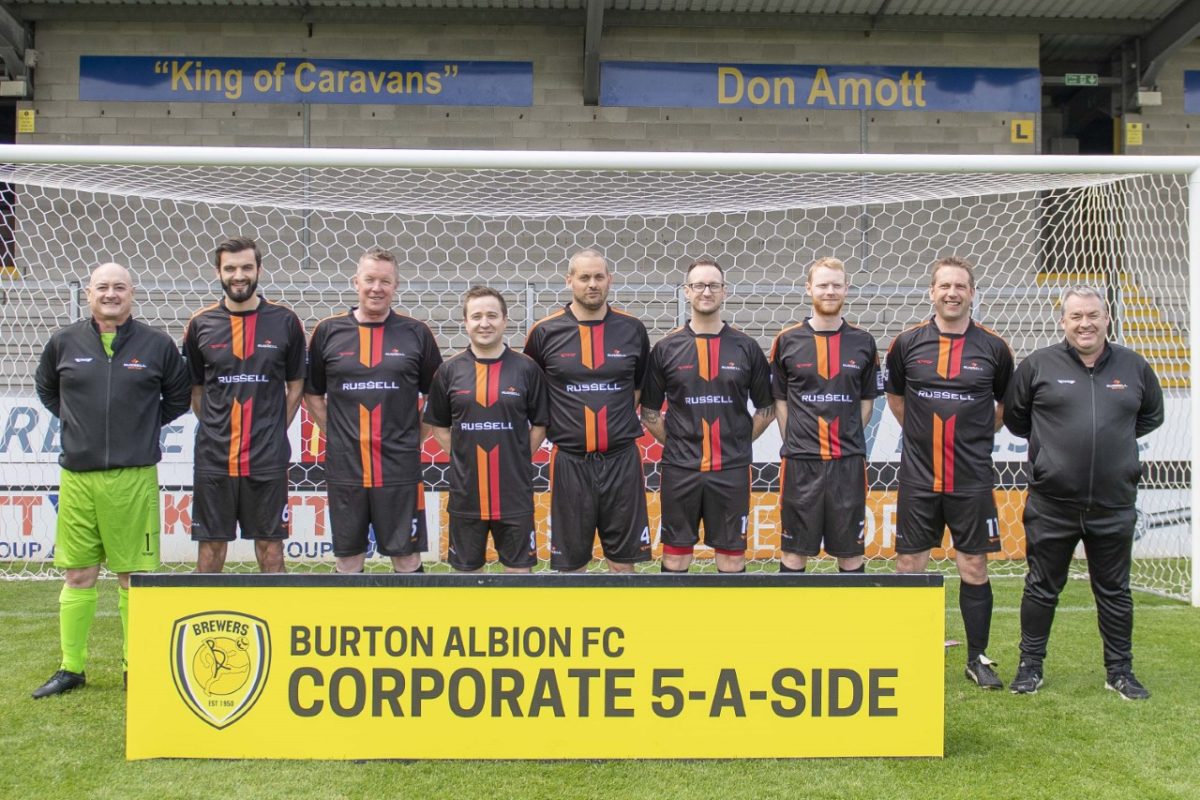 PITCHED roof tile manufacturer Russell Roof Tiles (RRT) has embarked on a fundraising drive in support of Mental Health Awareness Week.
The theme of the week, which runs from 15 to 20 May, is anxiety. Some of the team at Russell Roof Tiles will be taking part in a corporate five-a-side football tournament at Burton Albion Football Club and will donate £1,000 to mental health charity, Burton and District Mind.
The firm said it is keen to encourage exercise-related fundraising events, due to the benefits between exercise and mental health. Russell Roof Tiles is a long-term supporter of Burton Albion as well as Odisha FC, an Indian professional football club based in Bhubaneswar.
The RRT team taking part in the fundraising football tournament includes MD Andrew Hayward, Paul McLoughlin, Ross Hayward, Michael Palmer, James Pendleton, John Dervey, Martin Clarke, Nathan Gould, Luke Bacon and Daniel Hancox.
Employing 140 people at two sites in Burton, and one in Lochmaben, RRT aims to encourage the industry to discuss mental health issues and break down the stigma. The company launched its mental health programme last year.
MD Andrew Hayward explained, "We take the health and wellbeing of our staff very seriously and are pleased that we're also able to donate to Mind during Mental Health Awareness Week from the game at Burton Albion. There shouldn't be a stigma attached to mental health, which is why we are fundraising for such an incredible charity, and also have support in place within the company to support anyone who feels they may need it."