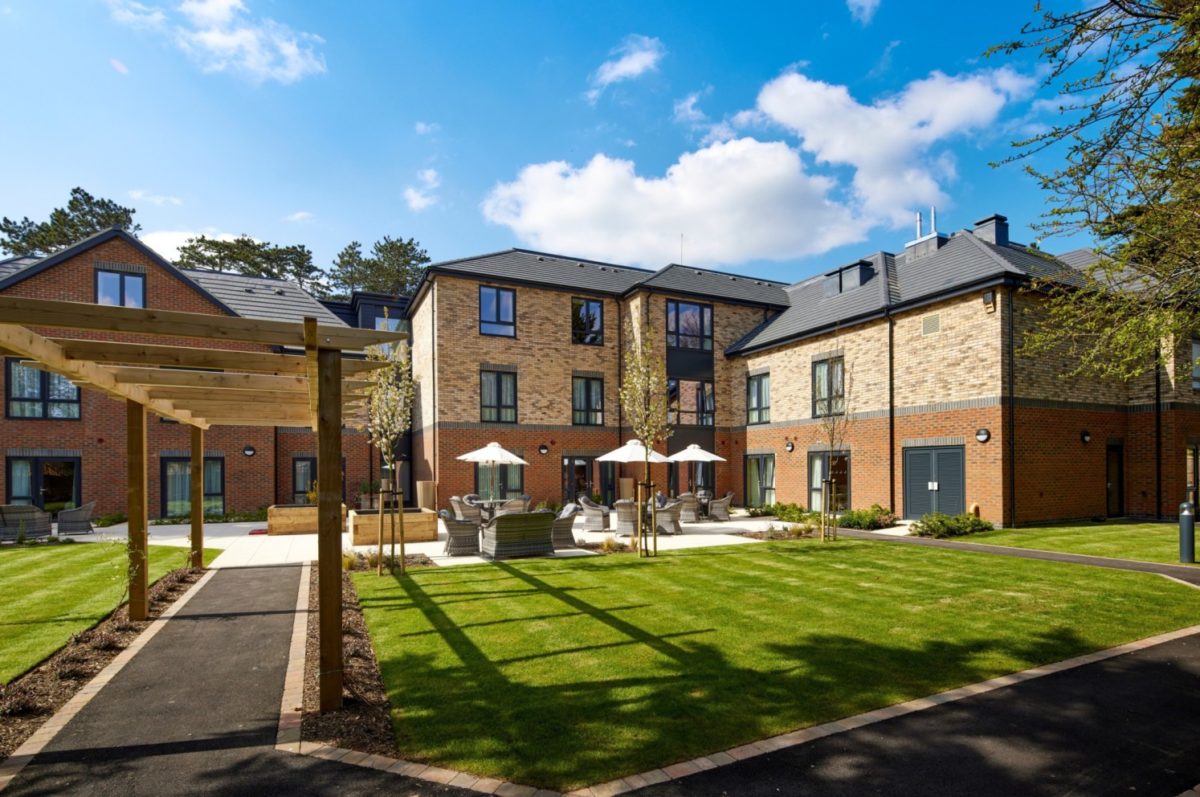 Russell Roof Tiles' (RRT) Lothian concrete roof tiles were specified by Seagrave Developments on a new 59-bed care home in Northampton.
The Lothian is described as a thinner tile featuring a mock joint and hidden interlock. The tile is laid broken bonded, which RRT explained creates a small format tile appearance whilst offering the commercial benefits of a concrete tile.
The RRT team worked with Seagrave Developments and roofing contractors, Pebbleford Roofing, to carry out the Squires Mews project, which needed a tile that fitted in with the local architectural style.
A full RussSpec Guarantee was also provided, which is aimed at architects and specifiers who require detailed roofing specification clauses.
Adrian Doyle, director of developments at Avery Healthcare, said, "We are pleased to have collaborated with Russell Roof Tiles and their team on this successful project, a brand-new 59-bed care home. The aesthetic of the roof tiles fits in with the local area and surroundings, and the home looks modern, and timeless."
Michael Watters, Pebbleford Roofing's owner, added, "Our first job with Russell Roof Tiles was a success. We are really pleased with the quality of their product, and working in line with their specification to ensure this care home receives a product that not only comes with a great 15-year guarantee, but that is fitted in accordance with guidelines, by our team at Pebbleford, who achieve great results for clients."
Iain Simmons, area sales executive at RRT, commented, "We are incredibly proud to have been specified for this wonderful care home project in Northampton. The team collaborated with Seagrave Developments to understand their specifications, and carefully assess and suggest the best package for the site."