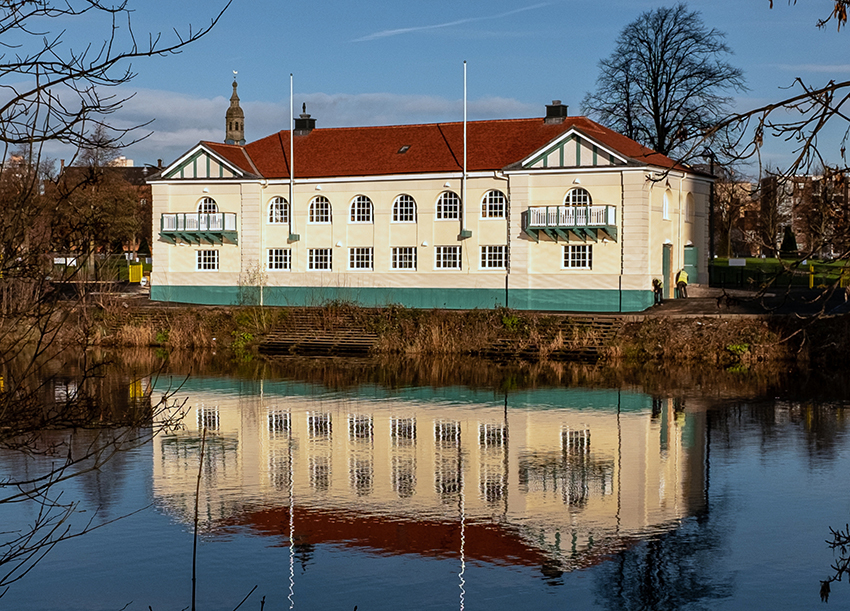 WORK is complete on the £3 million project to restore the listed West Boathouse at Glasgow Green.
Built in 1905 for Clyde Amateur Rowing Club and Clydesdale Amateur Rowing Club, the facility features an 'unusual' timber-framed substructure which was designed by city engineer A B MacDonald.
The renovation and renewal of the building was led by ARPL Architects and overseen by the Glasgow Building Preservation Trust, with it 'sensitively' restoring and future-proofing the building.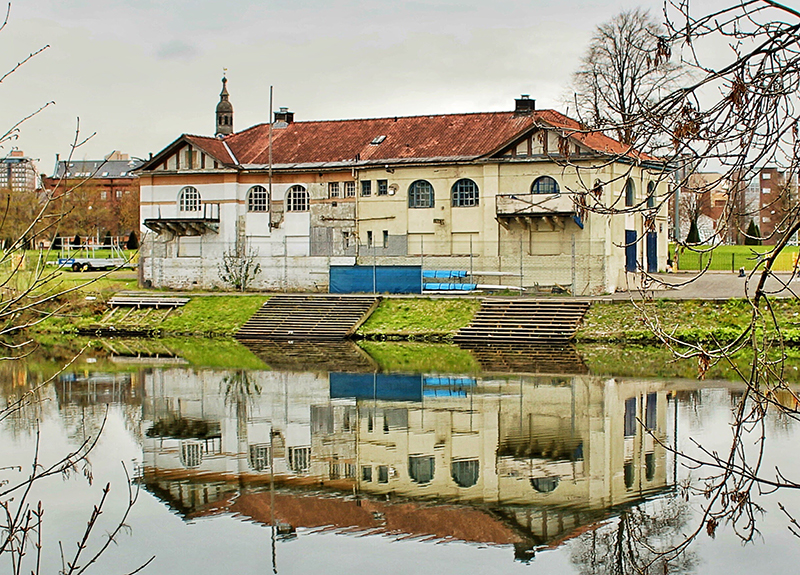 Completion comes following five years of development work and two years of delivery. Alongside accessibility at the building being improved, there has also been the introduction of new facilities and flexible multi-use spaces, as well as a new bespoke pontoon which allows for safer access to the river.
The University of Strathclyde Boat Club has joined Clyde AFC and Clydesdale AFC in utilising the restored building, which is on a long-term lease from Glasgow City Council. Community heritage activities will also look to open up the building to new audiences and encourage people to re-engage with the River Clyde.
Funding for the project was secured from the National Lottery Heritage Fund, Historic Environment Scotland, The Robertson Trust, Glasgow City Council, the William Grant Foundation, The Hugh Fraser Foundation, the Architectural Heritage Fund, and others.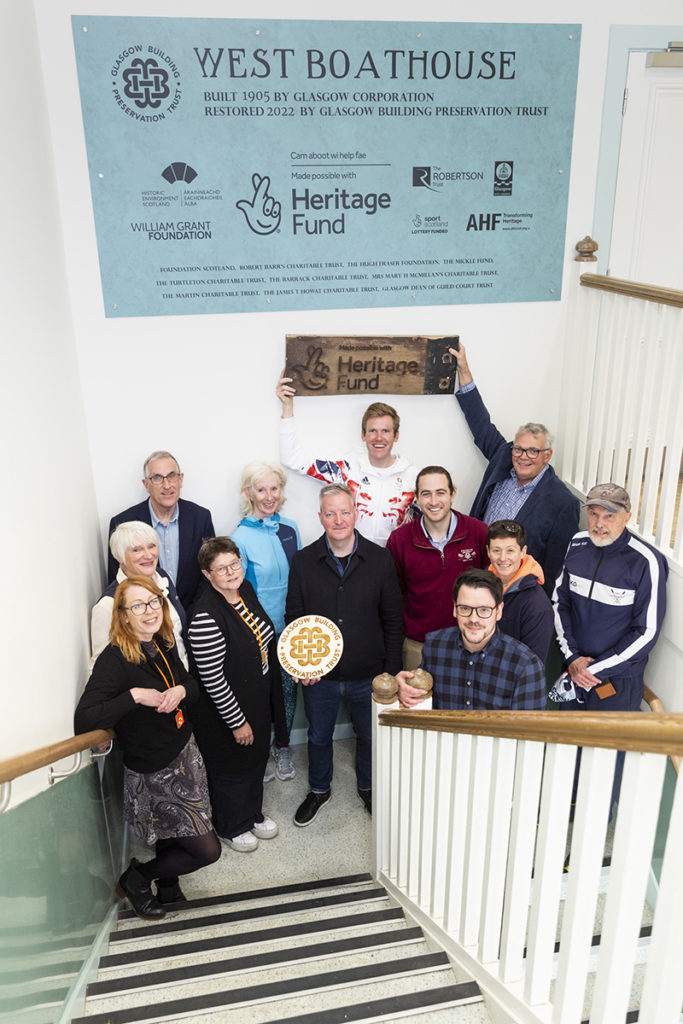 The Glasgow Building Preservation Trust worked with both Clyde AFC and Clydesdale AFC to secure the funding for the project. Its completion was celebrated at a grand re-opneing on Sunday, attended by Tokyo Olympic silver medalist, Harry Leask, project partners, funders, and volunteers.
Liz Davidson, chair of the Glasgow Building Preservation Trust, said, "It's wonderful to celebrate the reopening of the West Boathouse during Glasgow Building Preservation Trust's 40th Anniversary Year. We're delighted to have delivered a project which has preserved a key part of Glasgow's architectural and sporting heritage and especially one where the country has achieved such success at Olympic and international level.
"Our Lottery Funded community activities reached out and helped people learn more about sport, history, ecology, and the importance of the River Clyde. It is fantastic to now see this landmark back in use as a busy hub for rowing and other activities for generations to come." 
Caroline Clark, The National Lottery Heritage Fund Scotland director, added, "Our new 10-year investment strategy Heritage 2033 has a focus on delivering long-term benefit for people, places and our natural environment. This project demonstrates how that works. Investing in the Boathouse has secured its future and preserved important sporting heritage. It has also delivered a much improved environment on this stretch of riverbank encouraging pride of place and supporting wider engagement with the river and its wildlife." 
Susan O'Connor, head of grants at Historic Environment Scotland, commented, "It's fantastic to see the West Boathouse reopen after two years of restoration which we're proud to have funded. The Boathouse is a much-cherished piece of Glasgow Green's history with a wonderfully prominent location, and we're delighted to see it continue to be used for its original function. Not only is the building better preserved for future generations, but its improved accessibility means that even more people can enjoy this beautiful piece of our heritage."