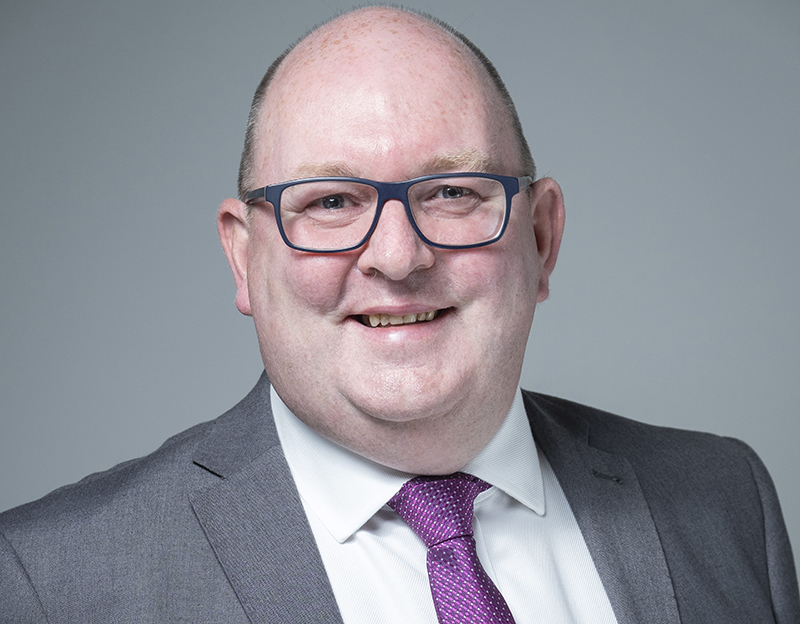 By Mark Murphy, chief risk officer, Donaldson Group
As a business that originated in sustainable forest products, it's no surprise that we are focused on ensuring we know our impact on the environment. 163 years on, sustainability is at the heart of what we do, and we are committed to playing our part in protecting the planet.
When it comes to our environmental approach, our goal is to become a leading independent net zero carbon business. We want to provide solutions that help our customers to be carbon neutral; we want to ensure a sustainable supply chain, and crucially, we want to guarantee that all parts of our business are 'practicing what we preach'.
The Donaldson Group has a fortunate position in that the core material we import, manufacture and supply is timber; one of the most sustainable and carbon neutral products on the market. There has never been a more crucial time for utilising timber in construction and we're in a strong position to promote the benefits to existing and new customers, to help them meet their own environmental targets.
According to the Committee on Climate Change, "Using wood in construction to displace high-carbon materials such as cement and steel is one of the most effective ways to use limited biomass resources to mitigate climate change."
With timber at the heart of everything we do, we're helping to build positive futures for everyone, by supporting the creation of better homes that are better for the planet. However, we need to do more than just promote the benefits of timber. We all have our role to play in reducing the environmental impact of our business, and that means looking at every part of it.
Like many organisations, we've put a great deal of development into a revitalised environmental, social and governance (ESG) strategy over recent months, with ambitious goals to achieve. What we feel most strongly about, is that this must be more than a box-ticking exercise.
'Greenwashing' or simply planting more trees is not acceptable. So, we're testing, monitoring and evaluating against our targets to make sure we're on track to meet our goals and truly making a difference. We're also looking at every part of our organisation.
This is not something new for us. While our 'ESG strategy' is new, we've been looking at ways to reduce energy consumption and act more sustainably for years. We've spent a lot of time working on ISO 50001 energy consumption for all parts of the group, and this made us look at ways we could reduce our energy usage. Simple things like turning off lights and closing windows are standard procedures across all 49 of the Donaldson sites. And while it sounds simple, having these practices in place has made a difference.
We've examined how we can take this further – making small changes for big impact. A prime example of this is looking at the way we use jigs at Donaldson Timber Engineering (DTE) and how to make them more efficient. When reviewing the plate pressing process in one of the factories, it was noted that the jigs were constantly left on when not in use, such as when trusses were being set up or moved for pick up. By taking inspiration from modern cars, we investigated how we could incorporate stop/start technology into the machines, to stop energy being wasted without impacting production efficiencies.
The machines were retrofitted to cut the electrical supply to the jig after it had stopped being used for a brief period. The technology was initially installed into one jig as a test and the results were astounding, saving 90% of the energy usage of the machine.
Through R&D, we've now got this technology working extremely efficiently, with a cut-out timer down to just 10 seconds of inactivity. It's been so successful, we've rolled the technology out and fitted it to the rest of the jigs across all ten DTE sites, and it has influenced the entire truss industry, with the technology available to other manufacturers too.
One thing that has become clear to us, is that when we talk about 'zero carbon', we need to think about the cradle to grave impact of the business and the unintended consequences along the way. Our technical teams are working on a big exercise; interrogating areas that can be improved and considering not just our business, but our subcontractors and supply chain. It's a huge job, but only by taking responsibility for every possible angle can we be sure that we're truly playing our part in reducing the environmental impact across the entire industry.
While there are some barriers to what we can currently influence, we're fortunate that the core part of our business is a sustainable one. Most ESG strategies focus on people, planet and process, but ours also includes product – celebrating the renewable, carbon sink building product that our business was built on and that we feel so passionately about. The future of the sustainable construction industry is timber, and we're proud to be playing a part in it.