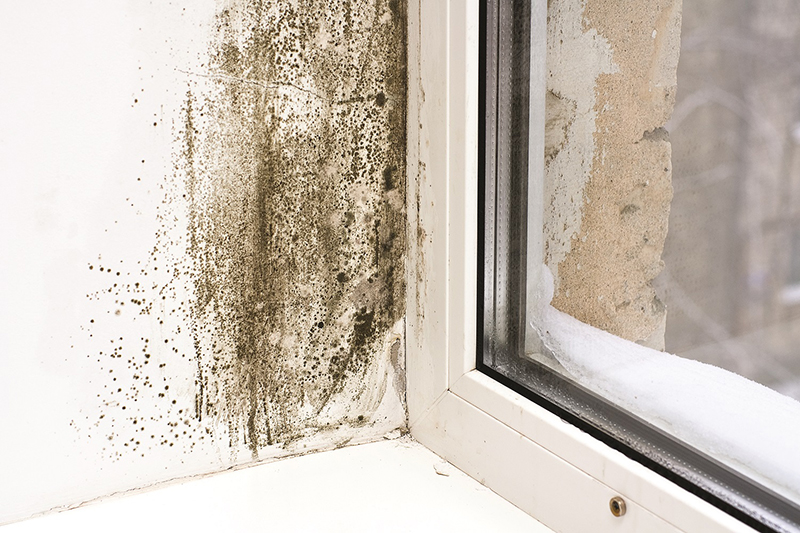 ROOFING component manufacturer Klober is calling on housing providers to specify effective roof ventilation in order to reduce the risk of mould.
The firm explained that, while moisture in the roof is not always evident from the main body of the house, condensation and saturated insulation can lead to staining, and even mould growth, on the ceiling below if effective ventilation is not used.
Nick King, portfolio manager at Klober, said, "While many in housing management may be aware of how to mitigate moisture build up in the main body of a property, the roof space is often overlooked. However, if effective roof ventilation isn't considered mould formation could occur in rooms below.
"Mould and damp in a property can lead to health risks such respiratory problems, infections and allergies, and the worsening of existing conditions such as asthma. Not only is prolonged condensation exposure a big health risk, it can also cause structural issues within the building itself, such as rot.
"By sourcing effective and regulation-compliant roof ventilation solutions to future-proof properties, housing associations can ensure resident wellbeing while preventing costly and time-consuming repairs."
Typically, condensation season falls between October and April, however due to changes in weather patterns, its occurrence is no longer restricted to these months.
"Roof tile vents and eaves ventilation are ideal solutions for providing healthy air flow to the roof space to reduce moisture build up," Nick added. "The role of the membrane should also be considered. In this case low resistance, breathable membranes can assist in the ventilation process as their permeable nature allows water vapour to escape through the roof, reducing condensation while also protecting against water ingress.
"Taking this one step further, the most breathable options are air open membranes, such as our Permo Air 160 – which is the UK's most breathable, BBA (British Board of Agrément) approved membrane. Air open membranes can negate the need for additional ventilation entirely due to the clever technology which allows air as well as vapour to pass through the membrane."