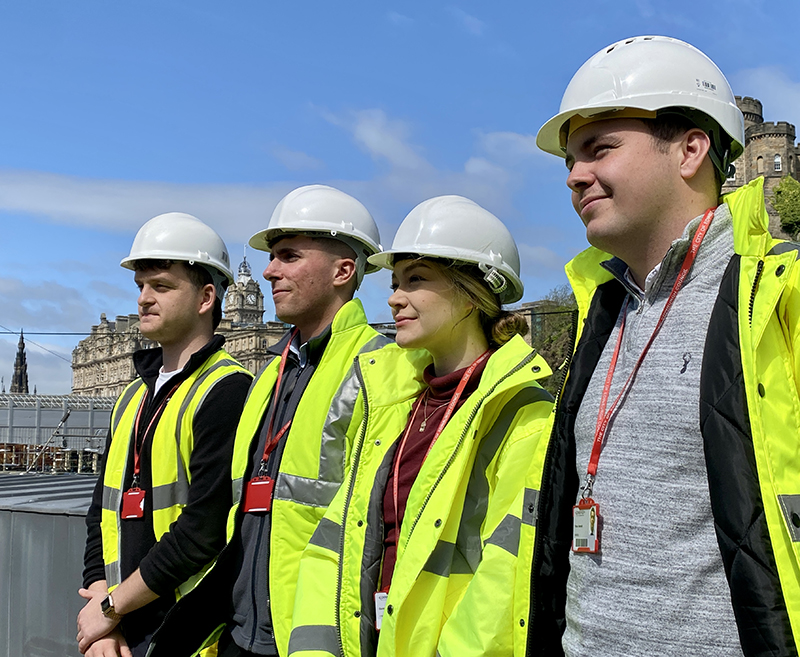 A recruitment drive has been launched by the City of Edinburgh Council in a bid to hire over 80 recruits in its housing service.
Adverts are now live for the roles with it designed to boost in-house capacity to maintain, improve, and repair tenants' homes. The raft of positions cover everything from plastering, painting, and plumbing to carrying out emergency repairs.
Craft apprenticeships are also available which will provide budding tradespeople with the opportunity to earn a qualification and learn new skills while being paid. Every role forms part of a team with lots of support and mentoring and a college place to become fully qualified.
Graduate apprenticeships also come as part of the recruitment drive, which will involve working within the council's surveying team and attending university to gain a BSc (Hons) in construction and the built environment. Successful applicants will learn design skills, contract and risk management and financial costings.
Kerr Williamson, empty homes team leader at the City of Edinburgh Council and a former apprentice, said, "Sending in my apprenticeship application was the greatest thing I ever did. Nine years on, I've progressed to become an empty homes team leader. I worked as an apprentice for four years, worked on the tools then shadowed my boss to gain the knowledge I needed to do the job I'm in now. Working for the council's housing service means working as part of a team where we are all trying to provide a good standard of work, repair homes quickly and see tenants able to move back in to them.
"The perks are building good relationships with a team of people, a guaranteed monthly wage and being able to arrange jobs in advance so that you can plan your day and your week. There is a good holiday allowance, sick pay and discount scheme available. Plus, there is room for progression."
Councillor Jane Meagher, housing, homelessness, and fair work convener at the City of Edinburgh Council, added, "With over 80 in-house roles being advertised in the coming weeks, this is one of the biggest recruitment drives we've ever carried out within the council's housing service.
"It comes at a time of big challenges with demand for affordable and energy efficient housing in Edinburgh at an all time high. Our stock of council homes is aging and we are in the process of investing millions of pounds into improving older homes. We are cracking down on issues like damp and by boosting our workforce we'll be able to increase our ability to carry out repairs to tenants' homes and do this quickly. We also have a big housebuilding programme which means recruits can develop skills and expertise in-house to maintain people's homes with solar panels and new technology.
"With apprentices forming such a valuable part of our workforce I'm pleased that we're able to offer a variety of posts to support young people and graduates into careers. We're committed to be being a fair living wage employer with a diverse workforce and these are excellent paid opportunities to learn new skills and gain qualifications."