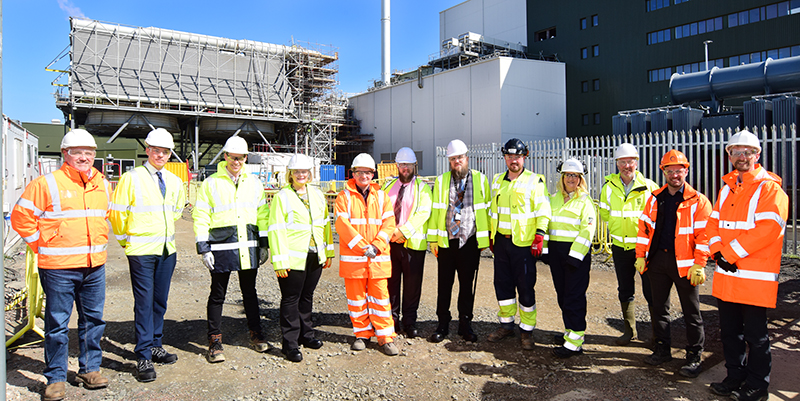 RESOURCE management specialist Cireco has been awarded a ten-year contract by Falkirk Council to handle non-recyclable waste.
The items will be sent to the soon to be completed Energy from Waste (EfW) facility at the new Earls Gate Energy Centre, run by Brockwell Energy Limited, in Grangemouth.
Cireco, which has over 230 employees, provides segregation of dry mixed recycling materials through its Materials Recycling Facilities, food and garden waste processing at its anaerobic digestion plant, both at Cireco Park, Dunfermline, as well as construction waste processing at its Lower Melville Wood facility in Ladybank.
In addition to the facility in Grangemouth, Cireco is also principal supplier of material to the Westfield Energy Centre currently under construction in Fife.
Robin Baird, CEO of Cireco, explained, "We are delighted to have been selected by Falkirk to handle collected household and commercial waste for the next ten years, and welcome the opportunity to work in partnership with them over the contract term to meet their needs in the ever-changing resource management sector. This continues to highlight Cireco's continual growth within the Scottish resource management sector as a provider of choice."
Councillor Bryan Deakin added, "We look forward to working with Cireco, and are delighted to have secured this solution, which aims to reduce the environmental impacts of disposing the unavoidable, non-recyclable general (black bag) waste. This new contract (fulfils) the Scottish Government requirement of diverting biodegradable waste from landfill by 31 December 2025.  Having this new facility available within the Falkirk Council area, not only provides local employment opportunity, but positively contributes towards our carbon emission reductions in line with the council's Climate Emergency Action Plan."