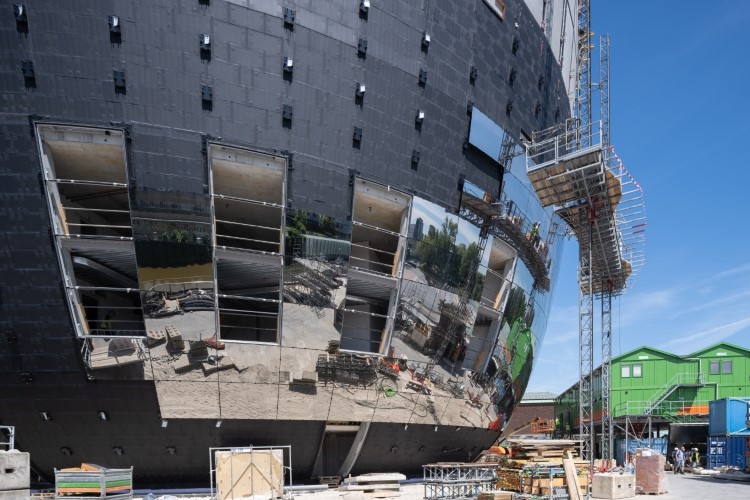 ALREADY recognised as one of Rotterdam's most striking landmarks, the new Collection Building of Museum Boijmans van Beuningen has been nicknamed 'The Fishbowl'.
Designed by MVRDV, and built by BAM Bouw en Techniek, the building is shaped like a fishbowl with a mirrored façade, made up of 1,664 glass panels said to reflect the surrounding built environment.
The project has been constructed with building performance and sustainability in mind. The RESITRIX hybrid EPDM and bitumen roofing system from Carlisle Construction Materials were used for the roof, along with specialist tapes from Carlisle's HERTALAN and ARBO ranges on the façade.
The building has been constructed as a double-curved sphere, composed of prefabricated concrete elements, with each 'ring' comprising 64 panels. The building's radius measures 40m at the base and 60m at roof level. MVRDV chose Carlisle's RESITRIX EPDM/bitumen roofing membrane as a 'high performance, root-resistant' waterproofing system, compatible with the vision for a verdant forest of 75 birch trees on the roof.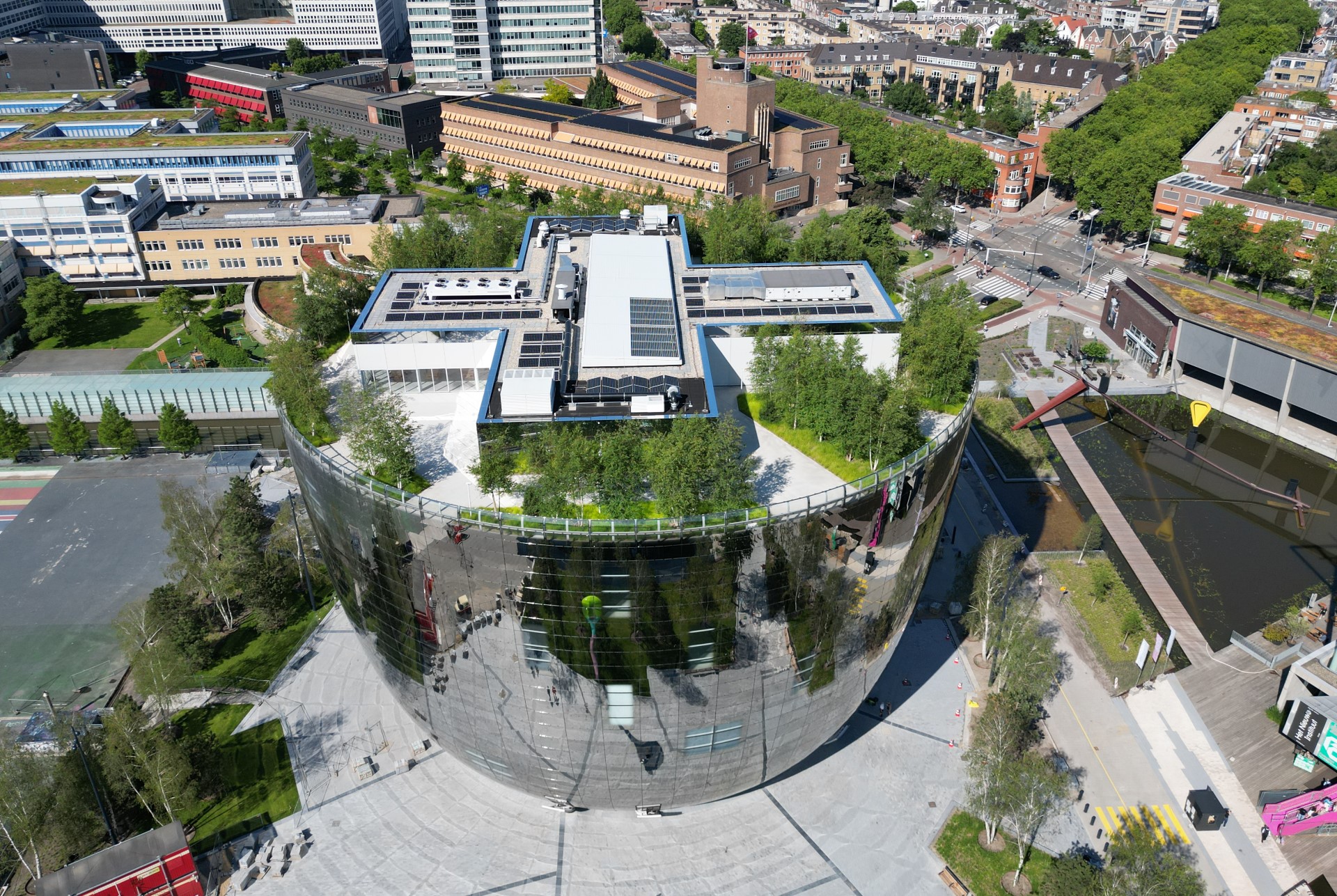 The facility has a concrete roof deck, and the roof build-up began with the installation of Carlisle's bituminous vapor barrier onto the concrete substrate, followed by a layer of 10mm pressure resistant insulating mortar to create falls towards the rainwater drains.
An SBS bituminous underlay was then applied, followed by Carlisle's RESITRIX waterproofing system, which is described as combining the flexibility and durability of EPDM on the top side, with a bitumen layer on the underside.
The Fishbowl's poured concrete building envelope, which was insulated with a rainscreen insulation board, needed to be made airtight and to provide protection against fire penetration. All horizontal and vertical seams between insulation boards were sealed using ARBO fire tape from Carlisle's façade system range, which is certified as fire class B, S1 for smoke emission, and D0 for droplet formation.
Finally, Carlisle's HERTALAN Easy Stick GS with fiberglass reinforcement and a self-adhesive butyl underlay was used to seal all the façade details. This self-adhesive EPDM strip has a µ value of 170,000, which the firm said makes it virtually airtight and watertight.