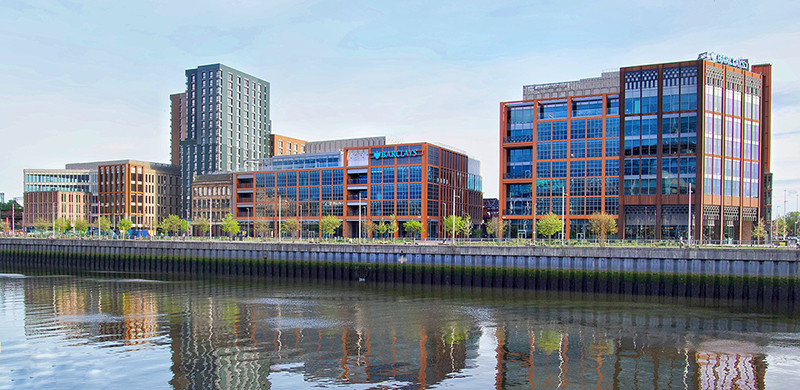 THE team behind Glasgow's £500 million regeneration of Buchanan Wharf is celebrating a major milestone after the final building phase reached practical completion with the delivery of the new office HQ for the Students Loans Company (SLC).
Drum Property Group revealed SLC will now progress the internal fit-out of the six-storey, 75,000 sq ft building with occupation scheduled for autumn this year. SLC staff will relocate from its Bothwell Street office as part of a 20-year deal. The build was forward funded by Legal & General Investment Management Real Assets.
The completion of the SLC building represents the final stage for the Buchanan Wharf site, described as one of Scotland's largest ever development projects. The site provides a mix of amenities, cycle lanes and landscaped public spaces on the banks of the River Clyde and is already home to Barclay's Northern European campus HQ and the award-winning Solasta Riverside, an 18-storey, 324-apartment residential complex also owned by Legal & General.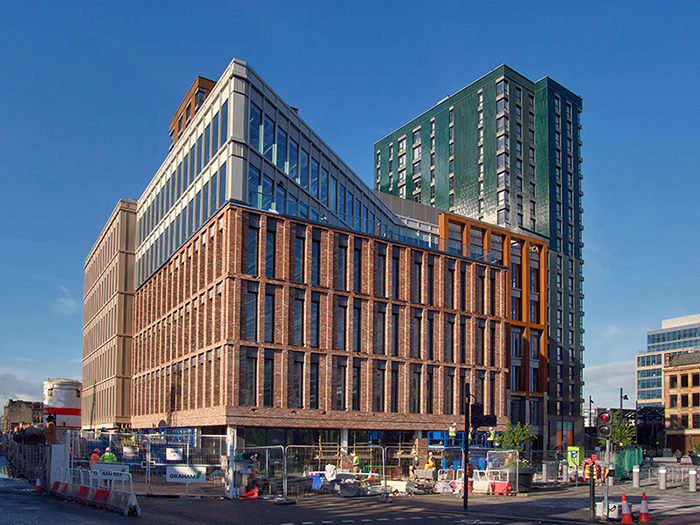 Graeme Bone, group MD of Drum Property Group, said, "The practical completion of the Student Loans Company's new office complex finally realises Drum's ambitious five-year vision for Buchanan Wharf. We have now successfully transformed a neglected industrial brownfield site into a thriving living and working community, re-energising this waterfront area and once again making the River Clyde an integral part of Glasgow city centre.
"Buchanan Wharf is one of Scotland's largest and most important commercial and residential projects, delivered whilst facing the extreme economic and logistical challenges created by the pandemic. The project is now recognised as a development of national significance and sets the direction of future regeneration of Glasgow's city centre."
David Wallace, deputy chief executive at the Student Loans Company, added, "This is not only an important milestone for us but for the wider development which has reached its practical competition. Buchanan Wharf has transformed the landscape of this part of the city and it's been great to watch our building progress over the last year."