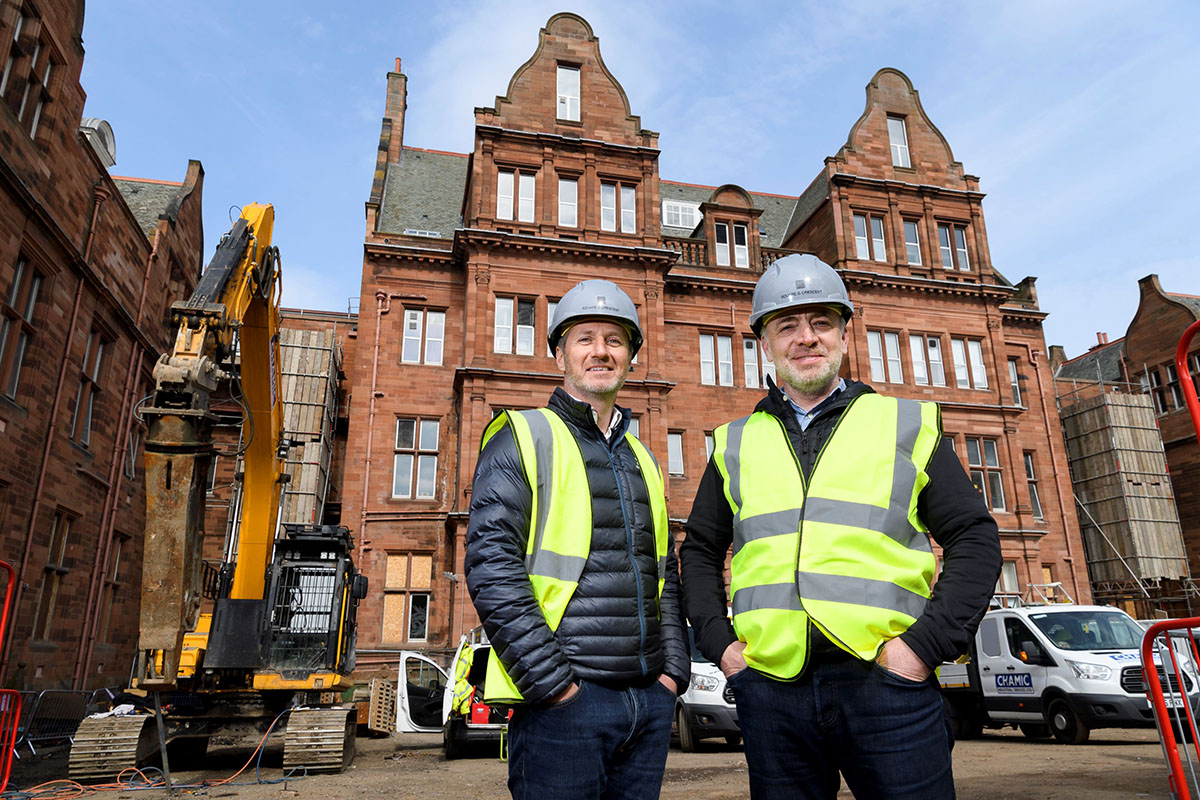 A developer has unveiled plans to rejuvenate Edinburgh's former Royal Hospital for Sick Children, by restoring it into a range of homes.
Square & Crescent has commenced construction at its Royal Meadows project, which will see eight townhouses and 85 apartments created in and around the B-listed former hospital building and its surrounding streets.
The four-acre site sits directly opposite The Meadows and lies between Sciennes Road and Rillbank Crescent.
Euan Marshall, co-founder and joint MD at Square & Crescent, said, "To get to this stage of the process with Royal Meadows is a pinch yourself moment for us at Square & Crescent. Most Edinburgh parents, at one time or another, have had to take a trip to the Royal Hospital for Sick Children so we are proud to have an opportunity to respect its history by carefully restoring the recognised building.
"We're certain that with Royal Meadows, we are going to do this famous building justice by giving it a brand new purpose and offering up a wonderful place to live."
With work underway in what will be a three-year build process, the sales suite will launch in late summer this year, with full completion targeted for the end of 2025.
Simon Cook, co-founder and joint MD, added, "From early identification of the site, we knew it had all the makings of an incredible development that will preserve an important landmark in the city. To have spades in the ground at Royal Meadows is definitely a milestone moment and we can't wait to watch the site grow and develop."