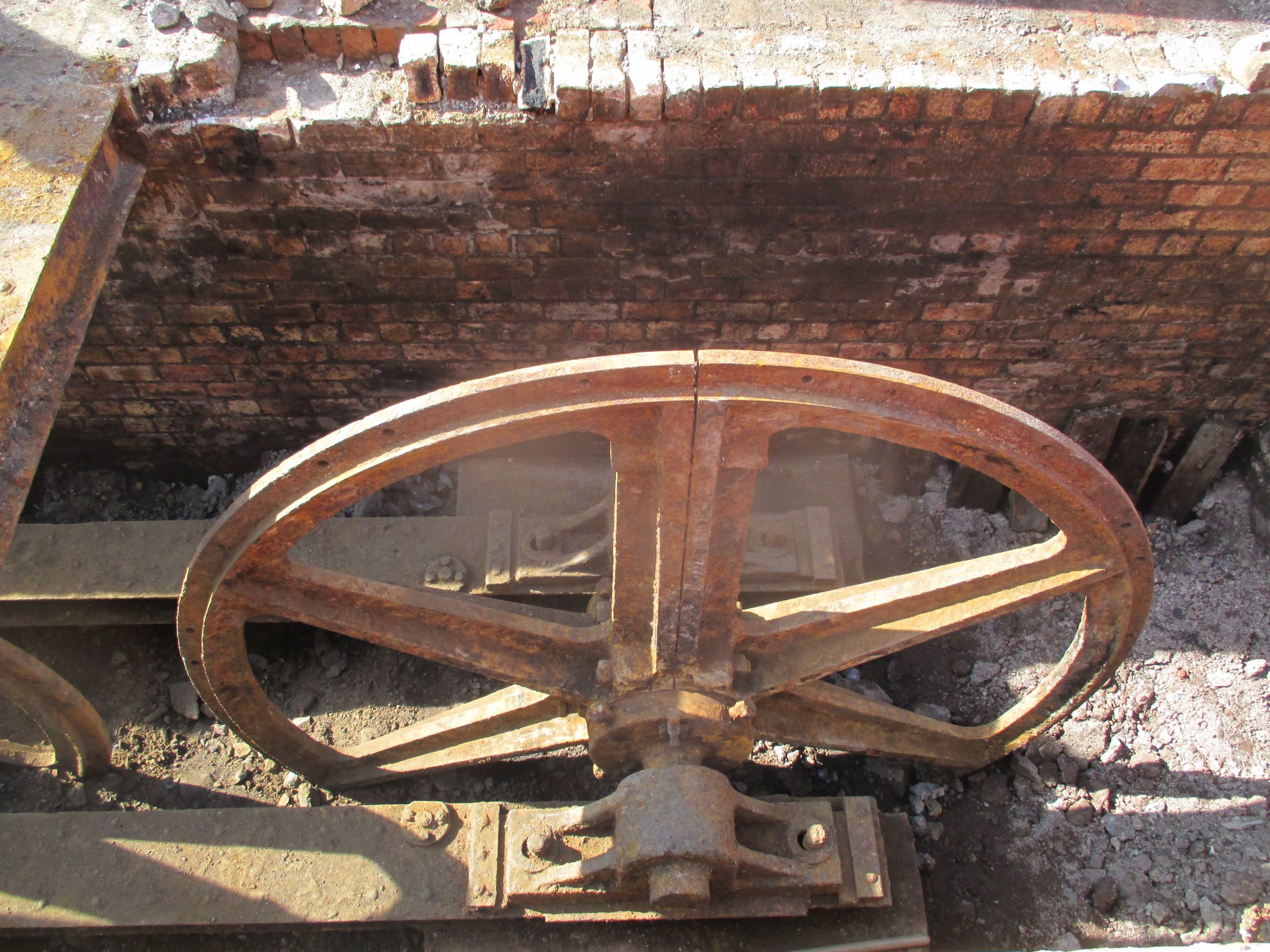 A pair of Victorian-era tram cable wheels are to be put on permanent public display after being discovered during the £207.3 million trams to Newhaven project.
The wheels, dated to 1898, are each 2.6m in diameter and were used in the underground cable-winding mechanism for Edinburgh's original cable operated tram network. They were rediscovered at the Pilrig Street junction with Leith Walk in August 2021 during excavation works.
Work will now begin to install the wheels on the opposite side of Leith Walk, at its junction with Iona Street, which has been closed to traffic at its west end. As part of improvements to the newly pedestrianised area, the trams to Newhaven team will also add benches, planters, and an information board.
The City of Edinburgh council said the wheels' location was chosen in consultation with the local community and their placement side by side will reflect their arrangement when in use up until the early 1920s, when Edinburgh and District Tramways Company introduced an electric system.
Councillor Scott Arthur, transport and environment convener at the City of Edinburgh Council, said, "The presence of trams in Leith is part of its heritage, so it's fantastic that we'll be able to return these historic wheels to their home, for the community to enjoy and learn about. As we approach the completion of Trams to Newhaven, it's touches like these that demonstrate that, as well as delivering a sustainable, high-capacity transport link between the city centre and the north, the project is transforming spaces along the route."
John Lawson, City of Edinburgh Council archaeologist, added, "I'm really excited that we'll be able to showcase the Pilrig wheels close to their original location. Celebrating our archaeological heritage with the public is an important part of the project. The wheels are a unique part of Leith's and Edinburgh's heritage and provide a fascinating link between the old and new tram systems."