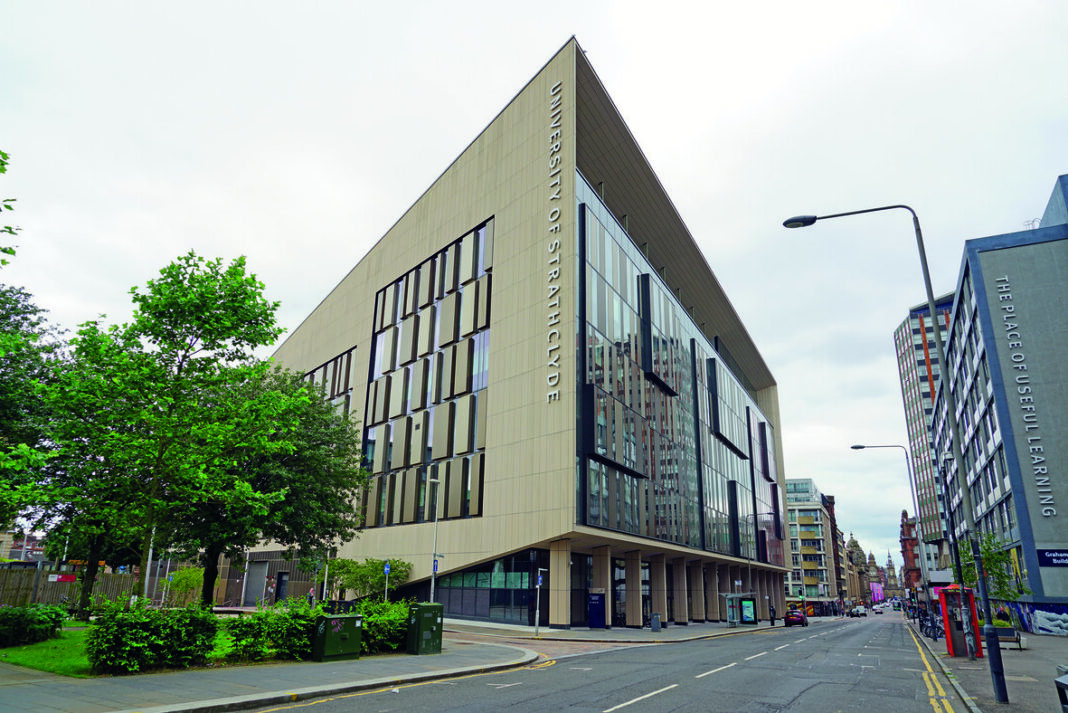 THE University of Strathclyde is to launch a new centre focused on education, research, and professional development in health and safety.
The move is designed to support demand for high-quality management of occupational health and safety, as well as a shift in how business leaders think about employees' physical and medical health following the Covid-19 pandemic.
The Strathclyde Centre for Occupational Safety and Health (SCOSH) will bring together a university-wide network of academics engaged in work relating to occupational health and safety, which the Glasgow learning institution said will lead to 'unrivalled' learning opportunities for students.
One of the centre's first initiatives is a series of introductory level courses in health and safety risk management, which are funded by the Scottish Funding Council and due to launch later this year.
Callum MacDonald, head of the Strathclyde Centre for Occupational Safety and Health, said, "The team involved with SCOSH have been delivering online and blended learning relating to health, safety, and risk management for approximately 20 years. Through this large, expert group of professional practitioners, SCOSH will deliver learning that is immediately usable in the workplace.
"In addition to defined courses such as the postgraduate programme, SCOSH will also offer shorter term consultancy and training."