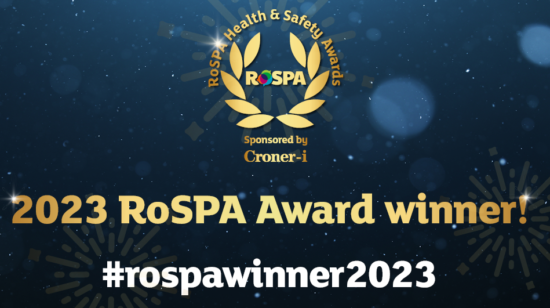 MABEY Hire is celebrating after picking up its eleventh consecutive gold at the 2023 RoSPA Health & Safety Awards, resulting in winning the President's Award.
The temporary works specialist had to demonstrate its health and safety management system and policy and provide evidence on how it upholds standards across all UK sites and locations.
Mabey Hire revealed it has continued to further its efforts to maintain and enhance its policies and procedures. One example is the 30-day review of Safety, Health, Environment and Quality (SHEQ) risks carried out by the company's head of SHEQ, head of quality &  compliance and CEO, who recently visited Mabey's depots and offices throughout the UK to identify areas for improvement.
David Adams, Mabey Hire CEO, said, "Winning an eleventh consecutive gold and the RoSPA President's Award is something we're extremely proud of. This award shows how hard everyone at Mabey Hire is working to maintain the health and safety of anyone using our equipment, whether that be our own employees or our customers.
"As a specialist in temporary works, we strive to help our customers deliver their construction and engineering projects safely and efficiently. We are committed to continually improving what we do to make sure our people work in a safe place, whether that's at a desk in our offices, at one of our 16 depots, out on site or on the road. Everyone home safe, every day – that's what we aim to achieve."
The honour will be presented to Mabey Hire at the awards ceremony in Glasgow in May.