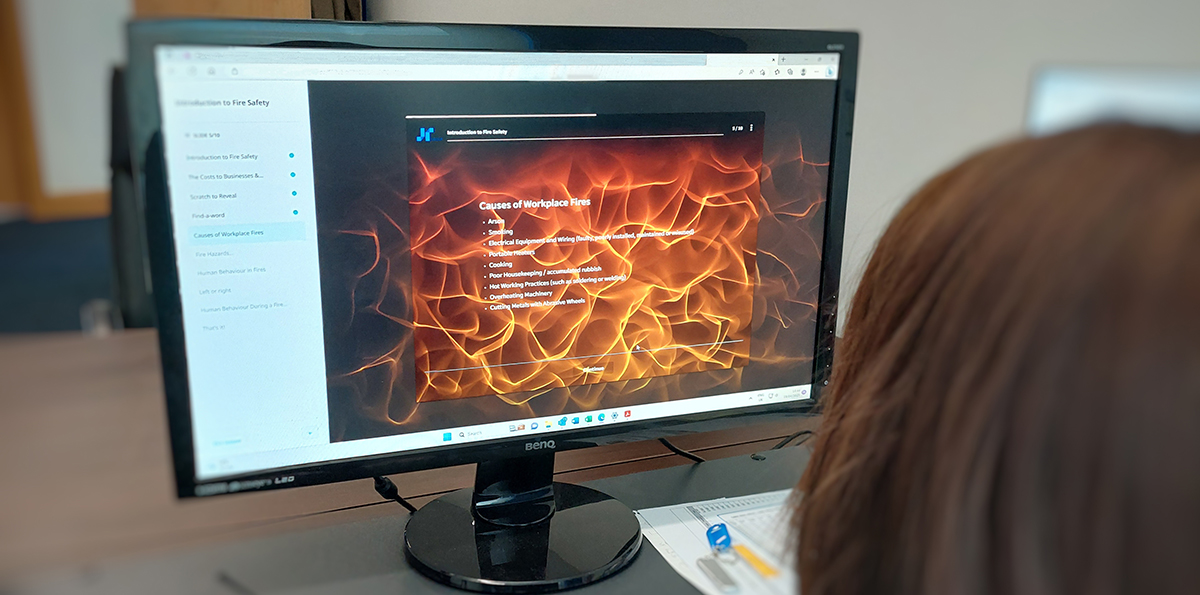 THE JR Group is launching a new online training app, which will deliver 'bite-size' training modules for staff covering health, safety, environmental, quality and wellbeing topics.
The Paisley-based contractor said the new training, delivered via a learning management app, will allow members of the team working across The JR Group sites to access essential resources and training modules via all mobile and desktop devices.
The modules were developed by Jim Smith, the group's HSEQ manager, and cover a host of mandatory training requirements such as manual handling, fire awareness and display screen equipment, as well as other key topics including modern slavery awareness, equality and diversity.
Through this new method of delivering bespoke interactive content such as quizzes, puzzles and videos, the app has been designed to be 'engaging and digestible' to provide the team with the knowledge and skills to work safely, protect the environment and look after their wellbeing. It also allows the team to work through the modules from anywhere and in their own time and speed.
Jim Smith, HSEQ manager for The JR Group, said, "It is great to be able to launch our new training app across the teams working within our HQ and across our various sites throughout the country. We wanted to create an agile system that meant our training and education offering was accessible to the full team wherever they were and by making it mobile and desktop friendly it has immediately become much more engaging for our teams.
"Through this new approach to training our team at JR Group, we've been able to gain direct control over our approach to supporting staff with the skills they need to work safety for themselves, their colleagues and the environment.
"Through the modules created, we aim to provide a way that allows our team to learn key and consistent information at their own pace. We have also thrived to be a leader in training and education in the sector so the launch of our unique app means we can continue to be on the front foot and ensure guidance and reminders on best practice across all aspects of our business is accessible at all times.
"We have already had some hugely positive feedback from our team that have taken part in the courses already."