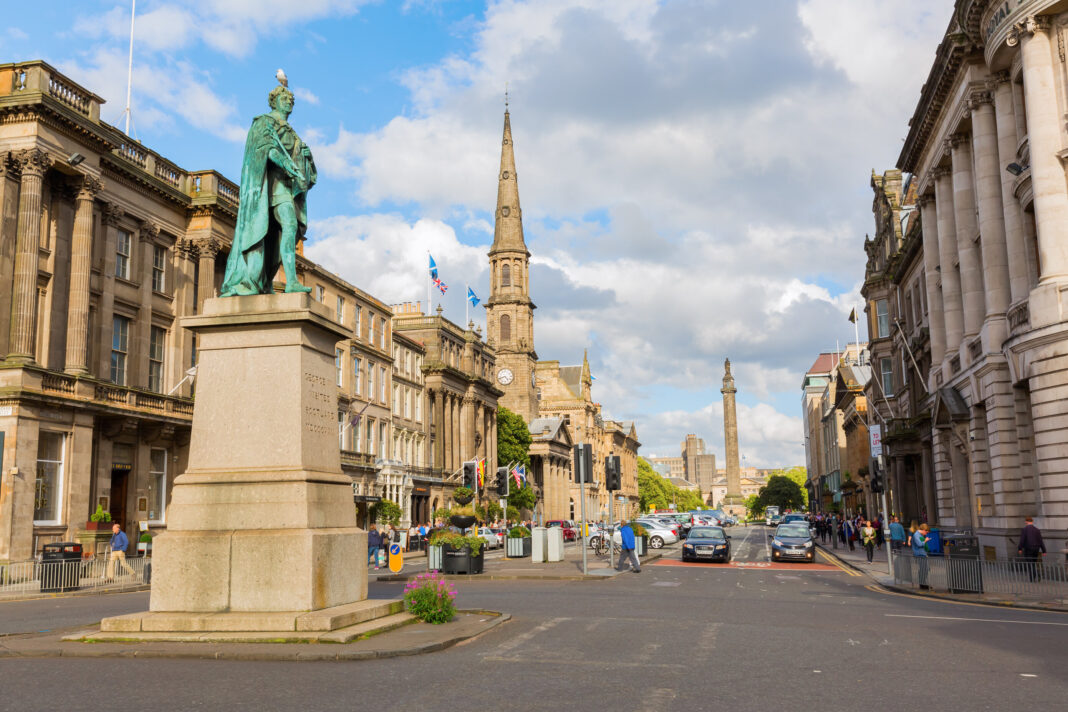 NEW research has found occupier demand for commercial property in Scotland has risen for the first time since Q2 2022.
The findings were revealed in the latest Royal Institution of Chartered Surveyors (RICS) Commercial Property Monitor.
A net balance of +5% of respondents in Scotland said occupier demand rose in Q1 2023, up from -14 in Q4 2022. There were reported increases in demand in the office and industrial sectors (net balances of 8% and 31% respectively). Although a net balance of -25% of respondents in Scotland said occupier demand for retail space decreased, this is compared to -62% the quarter previous, and the least negative the figure has been in over a year.
A net balance of -17% of surveyors reported an overall fall in investor enquiries. There has been a downward trend in investor demand for both office and retail space, however investor demand for industrial property saw an increase through Q1.
RICS said both rent and capital values are expected to remain in negative territory. A net balance of -16% of respondents in Scotland indicated that they expect net capital values to fall across all sectors over the second quarter of 2023, although remaining negative, surveyors seem more optimistic than in late 2022 when the same figure was -41%.
A net balance of -6% of respondents expects a fall in rents over the next three months. Both office rents and industrial rents are expected to rise over the next three months with a net balance of 6% and 29% expecting an increase respectively. Looking at retail, a net balance of -51% of respondents expect rents to decline.
Shaun Crosby from Fife Council said, "The market is sensitive due to inflation and macroeconomic conditions."
Douglas M Macrae of Jackson Criss in Edinburgh added, "Increasing utility bills and the hike in interest rates following the mini budget last autumn continue to hamper occupier confidence in making long term commitments."
Commenting on the UK picture, senior economist for RICS, Tarrant Parsons, commented, "Although the picture across the UK commercial property market remains generally subdued in the face of higher interest rates and a soft economic outlook, the latest survey feedback tentatively suggests that the most difficult period for the market may now have passed.
"Indeed, capital value expectations for industrial assets returned to modestly positive territory having fallen sharply at the end of last year.  This improvement has been supported by still solid occupier conditions across the sector, with demand for industrial space continuing to outstrip supply.
"Likewise, many of the more alternative sectors such as aged care facilities, life sciences, data centres and student housing display a resilient outlook for the year ahead. By way of contrast, secondary office and retail properties continue to struggle, evidenced by rental and capital value projections remaining deeply negative across both segments for the coming twelve months."