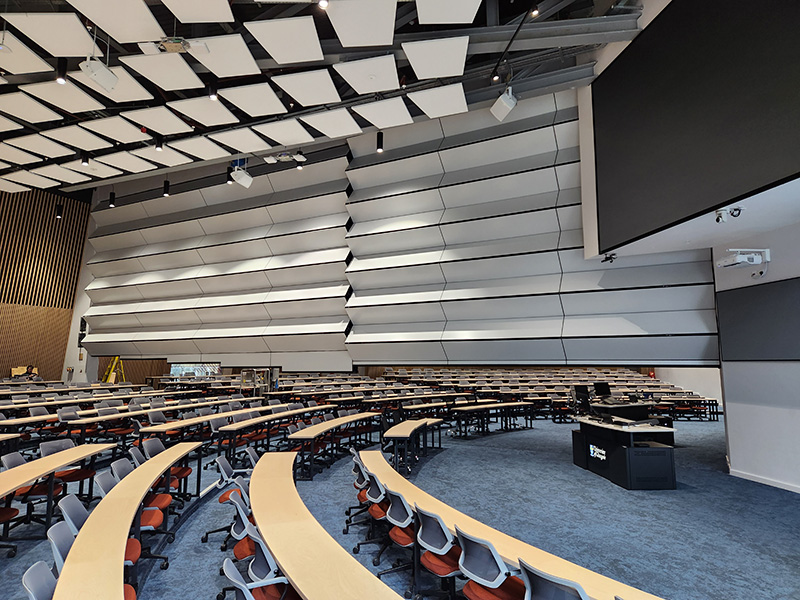 STYLE Scotland has provided details of its role in installing a large Skyfold vertical rising moveable wall in the main lecture theatre of the £90 million James McCune Smith Learning Hub at the University of Glasgow.
Working with architects HLM and contractor Multiplex, Style was specified to install a fully automatic moveable wall to divide the hub's cavernous lecture theatre.
Skyfold is described as being 'uniquely' housed in a ceiling cavity when not in use, meaning it is completely hidden from view and takes up no room space.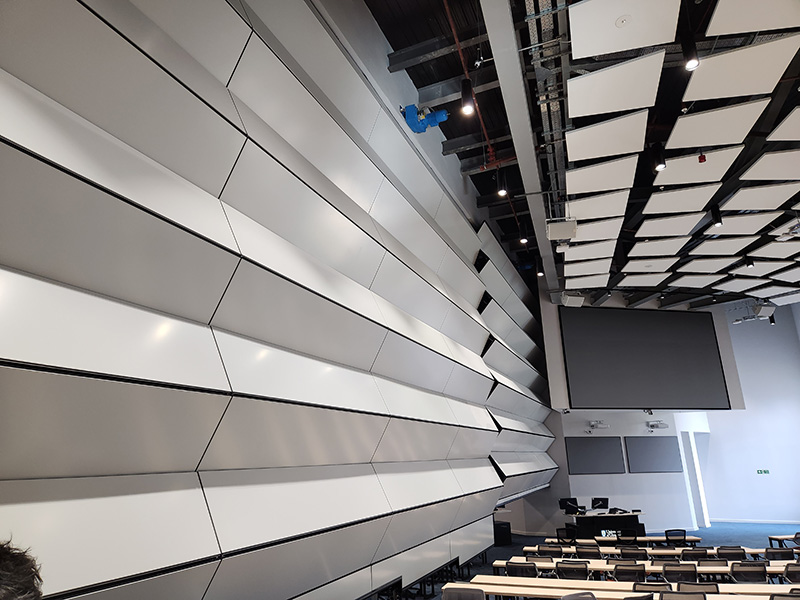 At the push of a button, Style revealed it descends 'gracefully' into position, dividing the lecture theatre into two separate rooms with a 51dB acoustic rating, allowing lectures and events to take place either side, completely undisturbed.
"This is a really impressive moveable wall system that delivers on all fronts – practicality, acoustic performance and aesthetics," said David Louden, Style's director for Scotland. "It takes less than five minutes to divide the room and as you watch it descend into position it really is a truly magnificent mechanism for dividing space.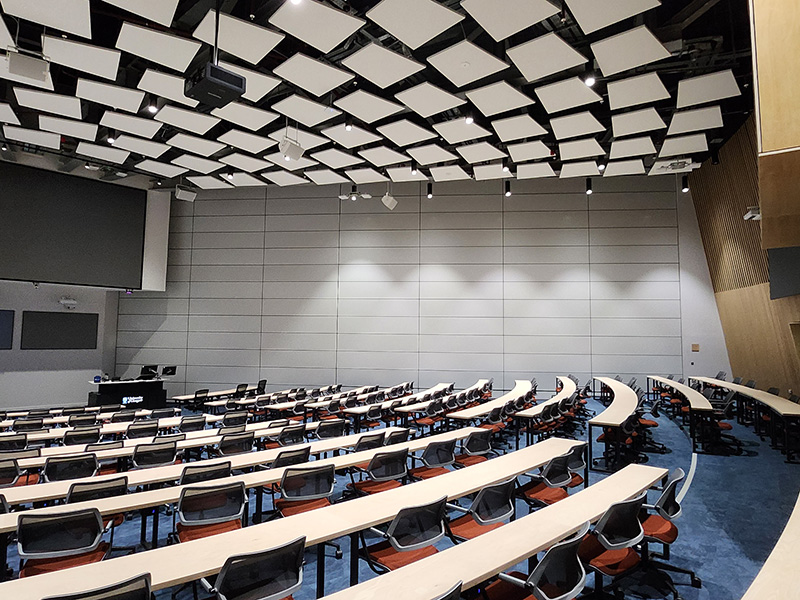 "Its ability to cater for stepped lecture theatres is also a huge benefit as that can be a limiting factor with many other types of moveable wall. Once in situ, the acoustic seals are automatically applied to the correct pressure, offering the optimum acoustic barrier, and the painted steel finish is the perfect complement to the bright, open atmosphere of the room.
"With space being an issue for all universities, this is a superb solution for quickly dividing the lecture theatre into two, enabling them to cater for varying numbers of students and classes each week."