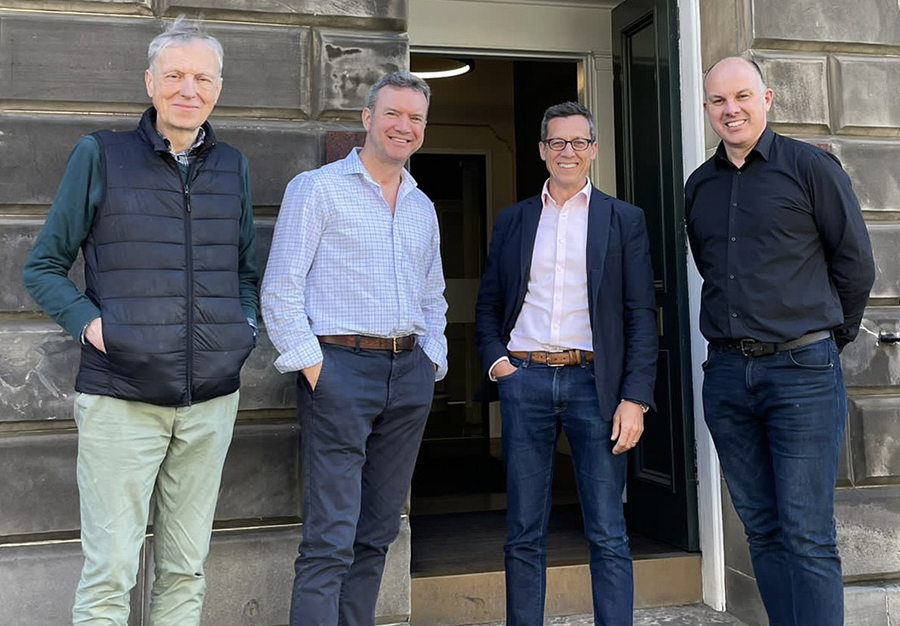 DOUG Lawson has returned to Gibbon Lawson McKee Limited (GLM), the Edinburgh-based architects, building surveyors, project and construction management firm he helped found in 1996.
Doug has spent the last 14 years in Australia as both a director for Knight Frank's Queensland office and as regional project management lead for developer Stockland.
He is joining the GLM management team in the role of director.
A chartered building surveyor and Fellow of the RICS, GLM said Doug will be 'integral' to the delivery of the business' commercial market strategy and will focus on enhancing service delivery, using his experience leading teams and managing stakeholder expectations.
MD Ian McKee said, "It is wonderful to announce the return of Doug to the GLM team. In Doug we have a long history, trust and alignment of values and interests – the fundamentals for building success – so I am particularly excited by him rejoining the business at a time when opportunities abound.
"We look forward to expanding our highly valued appraisal, creative and technical design and delivery capability to new sectors where quality and longevity are most valued and Doug's skills, experience and drive will be key to this expansion."
Doug Lawson added, "I'm delighted and privileged to be able to return to a great team of talented design, delivery and building consultancy professionals at this exciting time in the company's continued evolution. My aim is to bring valuable overseas experience and learnings from projects of significant scale in the higher education, health, landlord & tenant, retail, commercial office and residential development sectors, capitalising on GLM's strong market presence and heritage, in addition to having board-level input to its broader future growth plans."
Doug will establish a new Perthshire base and join GLM group directors David Gibbon, David Johnson, Gerry Smith and Ian McKee working across the firm's three established bases in Edinburgh, Inverness and Glasgow.