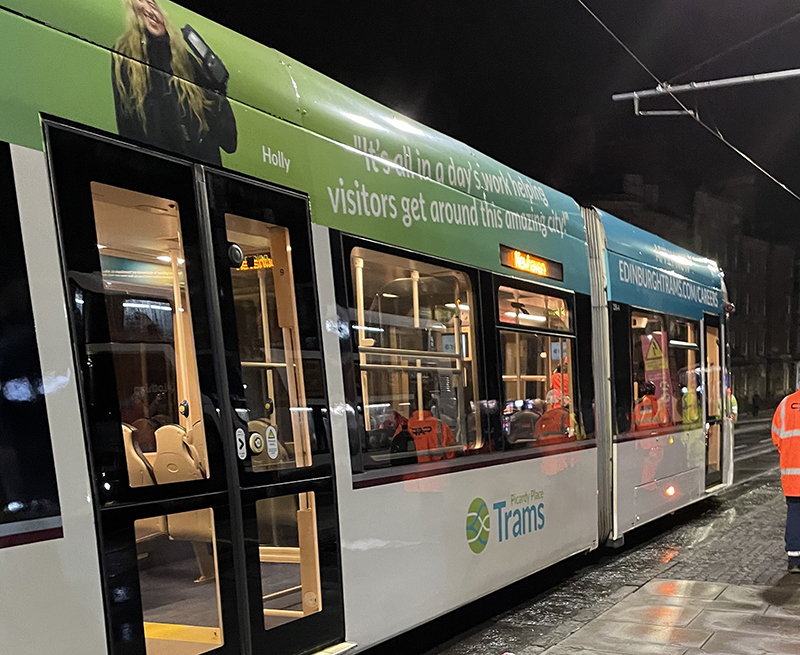 TEST trams will appear during the day on the route between Edinburgh city centre and Newhaven for the first time today (Wednesday, 19 April).
The move follows a month of overnight testing and commissioning, including initial walking speed trams, more recently reaching 20mph, and work to integrate signalling and interface with Edinburgh Trams' control centre.
From today, Edinburgh Trams will begin running trams from morning into the afternoon, which the City of Edinburgh Council said will allow the 40 newly-recruited drivers, along with experienced colleagues, to become familiarised with the route. Up until now, drivers have been training on a simulator, featuring the existing line and a simulated version of the new track to the north of the city.
Testing to ensure the newly constructed line, software and signals work effectively and safely will also continue and over the coming weeks test tram frequency is expected to increase to a full timetable, as the launch of passenger services approaches.
The local authority said the Trams to Newhaven project remains on schedule for completion by spring 2023 and within the £207.3 million budget, with all major construction now complete. A specific date for when the route will be open for passengers will be announced in due course.