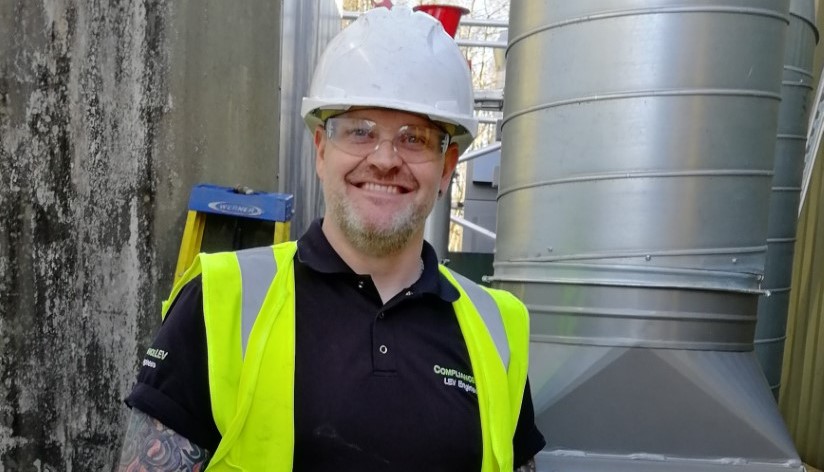 AN Ayrshire company which said it achieved 'stellar' growth after reducing energy use in manufacturing and protecting workforce health is now focusing on its training arm to help clients get the best return of investment on its systems.
Compliance LEV, which specialises in Local Exhaust Ventilation (LEV), has created a training course which is offered to customers when it installs its systems in their premises.
The company has become an approved training provider for, and affiliate of, the British Occupational Hygiene Society (BOHS), a charitable body that provides expertise in the recognition, control and management of workplace health risks.
Compliance LEV is now instituting a dedicated training space in the new facility it is building in Mauchline, Ayrshire, which will more than treble capacity and allow it to accommodate growth, which is predicted to be 90% this year.
Compliance LEV director Dale Taylor said, "Post-Covid, awareness of the air we breathe has soared up the agenda and the Health and Safety Executive is strongly pushing the importance of clean air and LEV compliance. These are complex systems and, if you don't train personnel, it's like giving someone the keys to a car full of petrol and with an MoT, but then not telling them how to drive it. They should know how to operate, fault-find and maintain the systems.
"Training is a relatively recent development for us but we have already provided courses for organisations such as a global manufacturer of gas turbines and Historic Environment Scotland and, over the next two to three years, it will become a significantly more important component of the business."
Compliance LEV creates bespoke systems for companies by acquiring components from original equipment manufacturers and designing and installing unique solutions to meet individual requirements.
The firm has also developed an oil mist solution for CNC machines such as drills, lathes, mills and grinders which is said to cut power consumption by between 47% and 68%. Its filtration captures the mist and fumes from fluids used as lubricants or coolants.
Dale Taylor added, "We have had very positive feedback from the organisations for which we have provided training so far. Employers like it because it involves and includes operators in their business and processes.
"Essentially, the business has a duty to provide operators with the best and safest equipment, and the employee has a duty to look after it and use it efficiently and within the correct parameters. Training is seen as being very empowering for employees."