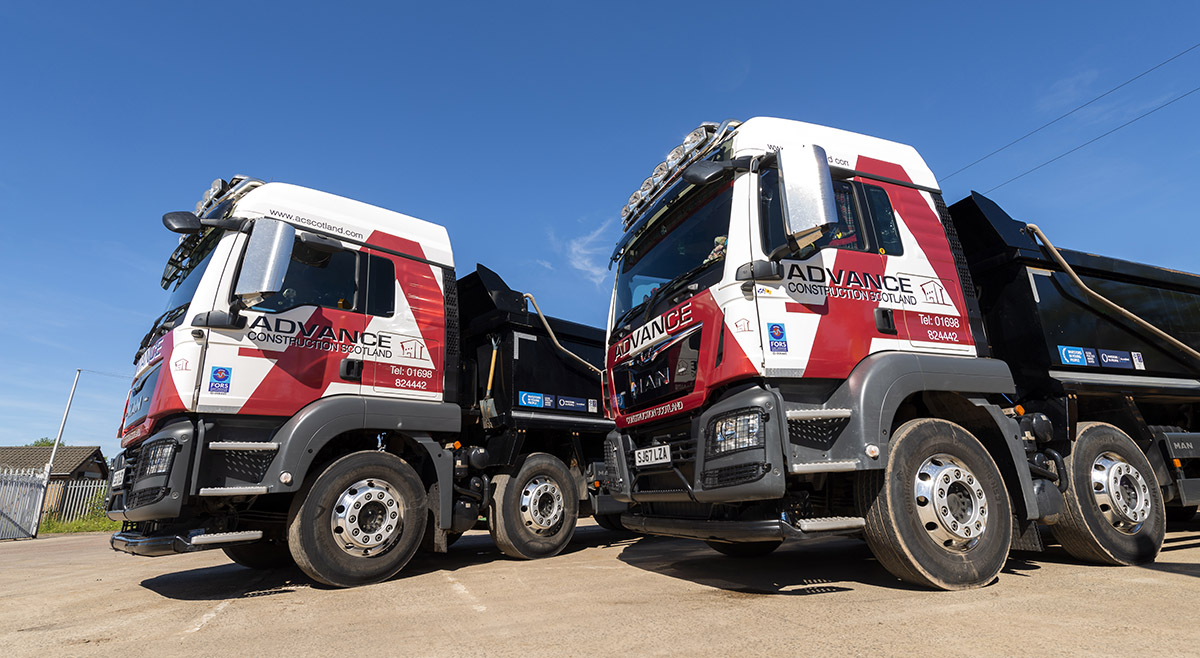 ADVANCE Construction Scotland is installing Alcolock devices to the company's plant vehicles, which prevent the vehicle from starting should a driver have any alcohol in their system.
The business revealed it hasn't faced any issues with drivers operating over the limit, and employees have welcomed the preventative measure as a commitment to the safety of themselves and others on the road.
Advance is one of the first companies in Scotland to roll out this measure.
In recognition of the company's improvements to its plant and machinery, fleet manager Colin Sinclair was named Scottish Fleet Manager of the Year at the recent Transport News Scottish Awards ceremony.
Colin said, "We're always looking for ways to make our operations safer and more responsible, and we're delighted to be ahead of the curve in introducing Alcolock to our vehicles. We've sat down with our drivers to explain how the device works and the positives that it will bring, and we've had a fantastic response from both our employees and our clients."
The Alcolock initiative is just one measure being introduced within Advance Construction Scotland. The groundworks and civil engineering specialist was also an early adopter in making the switch from traditional diesel fuel towards biofuel across its entire fleet, improving its carbon footprint.