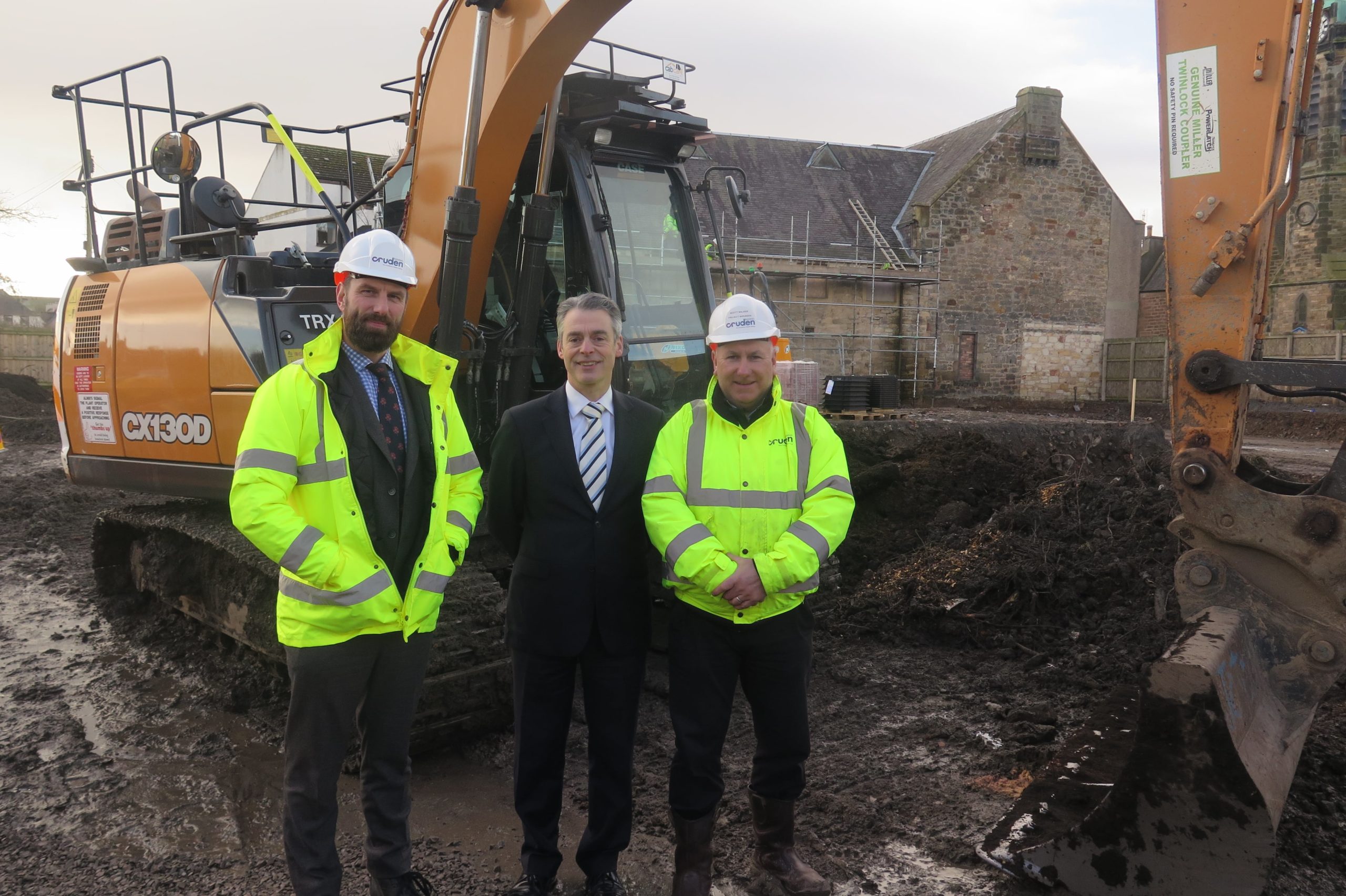 WORK is underway in Bonnyrigg on the build of 20 new affordable housing apartments built to Passivhaus standards.
Cruden is delivering the work on behalf of Midlothian Council, with the new homes set to be built by July 2024 and will support the local authority's wider ambition to be net zero by 2030.
Achieving status as the largest Passivhaus development programme in Scotland, Midlothian Council is committed to building 182 green homes across the local community.
Designed by architecture firm AHR, eight of the new apartments will offer assisted living, with the remaining 12 apartments providing age-exclusive homes for those aged 55 and over.
Achieving Passivhaus certification, the council said the homes will offer tenants 'bright and spacious' living spaces paired with more affordable running costs. A series of measures are being incorporated to help reduce energy consumption levels, including the new homes being fitted with mechanical ventilation with heat recovery (MVHR) units to provide a constant flow of fresh air, whilst also helping to retain energy that has already been used in heating the apartments.
The development will feature a brick exterior to compliment its neighbouring buildings and keep with the original character of the surrounding community.
Richard Crowther, commercial director at Cruden Building Scotland, said, "The Cruden Group is committed to delivering more energy-efficient homes across Scotland, so we're delighted to support Midlothian Council in reaching their wider net zero goals through building these new apartments. Passivhaus homes can allow up to 90% of energy savings in comparison to other types of builds, which will bring life-changing benefits to local tenants, particularly at a time where living costs are at an all-time high."
Midlothian Council's cabinet member for housing, councillor Stuart McKenzie, added, "We're extremely proud to be delivering the most ambitious Passivhaus building programme in Scotland. The people who will call these flats home will enjoy living in a comfortable, warm, energy-efficient and affordable home. These flats help us towards our goal of achieving net zero status by 2030."