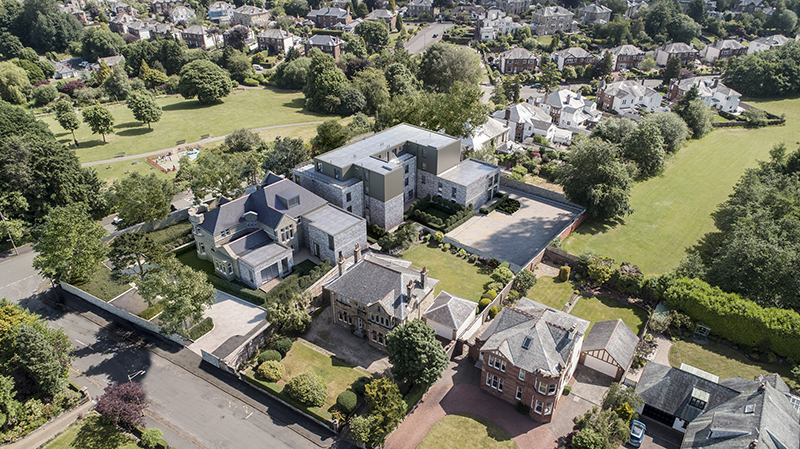 CCG Homes has started work on the restoration and conversion of a Victorian sandstone villa in Newlands in Glasgow's southside.
The 150-year-old building forms part of the Calderwood Lodge development, where the company is delivering 20 two and three-bedroom luxury apartments.
Overlooking Newlands Park, the Calderwood Lodge Heritage Collection is described as providing home buyers with the opportunity to embrace both period architecture and modern design. The homes boast a minimum energy performance rating of 85 (Band B).
CCG Homes MD Calum Murray said, "We were mindful that that the sandstone villa held a special place in the community, and we wanted to bring all our skills in sensitive renovation to do it justice and retain a small part of Glasgow's rich Victorian architectural heritage.
"The sandstone building now hosts the Heritage Collection, combining the elegance of the Victorian period with the style and sophistication of current times, however, the most remarkable achievement will be in the area of energy performance. Despite its age, the Heritage block will outperform some new build homes under construction in Scotland which is a remarkable achievement."