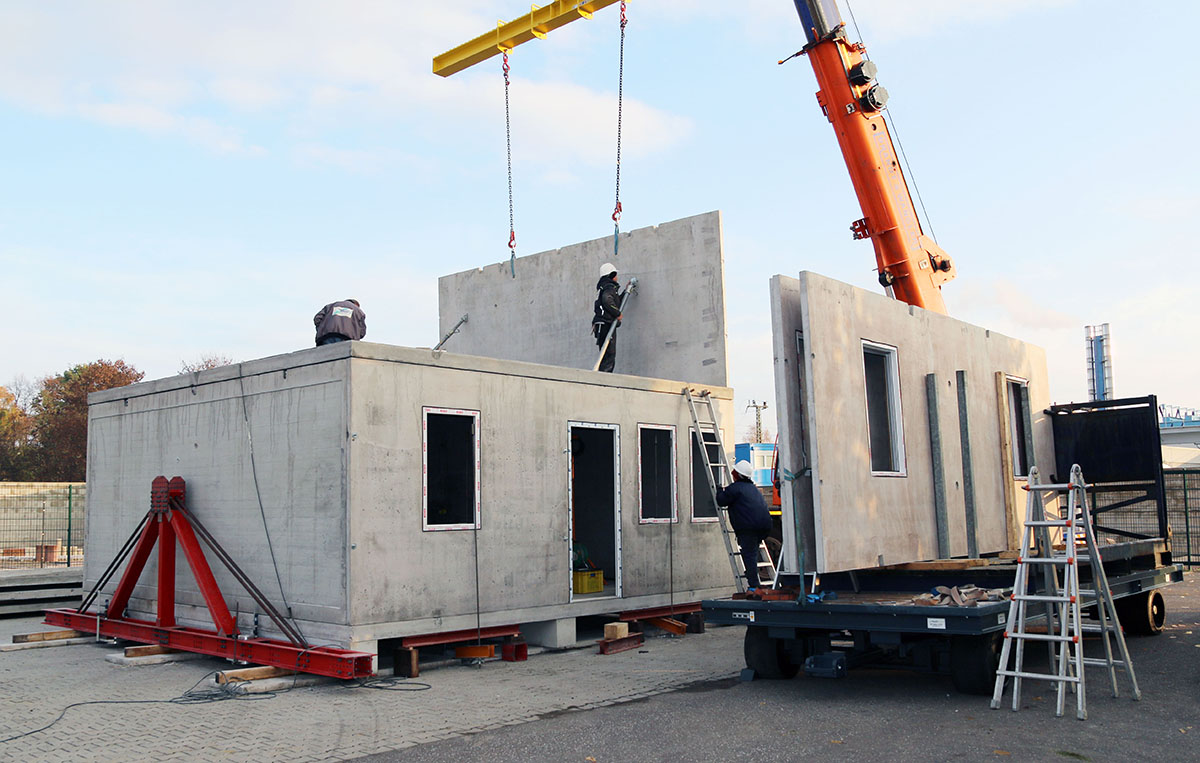 A global building materials supplier based in Germany has told Project Scotland that its innovative formwork solution could help provide communities impacted by war and natural disaster with crucial housing solutions in as little as two hours.
Magdeburg-headquartered B.T. innovation has been approached by the Turkish Embassy regarding the prospect of supplying its affordable housing concept to areas impacted by the recent earthquake, which has left at least 1.5 million people homeless, according to UN estimations.
The solution uses precast concrete elements to create a house with two bedrooms, a living area, kitchen and toilet, with the designs featuring a roof drainage system and solar energy set ups for electricity, heating and cooling purposes.
"The original impact to create the concept for our managing partner were impressions from natural disaster and people living in tents for years," B.T. innovation told Project Scotland, before revealing that the company is set to launch the concept in Africa later this year. "We think using precast concrete elements in accordance with our concept saves material and construction time, while providing good quality homes. Once the concrete elements are produced in an industrial manner, the assembly time for a 36sqm house consisting of 16 elements is only two hours."
Key to the concept is B.T. innovation's bespoke formwork solution.
"The Butterfly Battery Mould is the core of the concept," the firm continued. "It will be used to produce the concrete elements in an industrial manner. Low area requirements with a compact design and possibility to cast up to four times a day are among the most important advantages of this system. By correctly breaking down the structural elements of a house into suitable dimensions, all necessary parts of a house/building can be produced in Butterfly Battery Moulds."
The solution uses horizontal and vertical production to create panel-shaped precast concrete parts using the patented Schmetterlingsschalung battery formwork system, which acts as a folding switch table that can be removed from the battery mould. BT explained that it 'significantly' accelerates the production process.
All preparatory works – including laser measuring, formwork construction, and positioning of built-in components – are carried out horizontally. Once preparation is complete, the 'Butterfly' is folded up whilst suspended by crane, allowing for the formwork surface to move into a vertical position for concreting.
Next, prefabricated parts are lifted out alongside the Butterfly formwork just hours later to be stored outside for hardening. The business added that, because the parts are lifted out together with the Butterfly formwork, they don't bear their own weight, meaning waiting times are reduced.
BT said that it 'strongly believes' that using precast concrete elements can form part of a solution to tackle housing problems in many countries. However, it must be adopted by the local building code requirements. The 'light structure' of the homes also means that the current design would need to be adapted for colder climates – such as Scotland – with this requiring an increase in the thickness of the wall panels used.