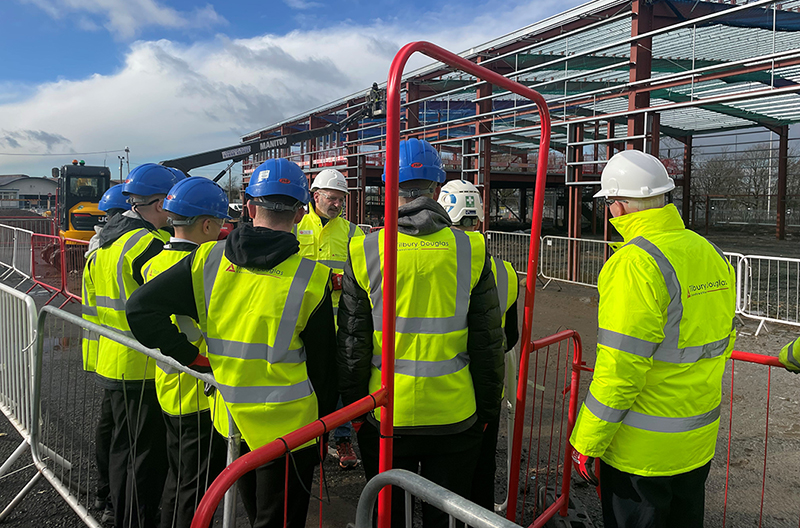 TILBURY Douglas has helped to shine a spotlight on two of its Scottish projects as part of Open Doors Week 2023.
The initiative takes visitors behind the site hoardings to showcase the range of careers available in construction. Tilbury Douglas opened up its primary and early years centre project in Edinburgh and North Lanarkshire's fleet building in Bellshill.
School pupils, local residents, job seekers and training providers all visited the sites to get a look at the progress of the projects.
Pupils from St Andrew's High in Coatbridge visited the North Lanarkshire fleet project and took part in an employability workshop while learning about the day-to-day life on site.
Barry O'Hagan, Scottish operations director for Tilbury Douglas, said, "We were delighted to welcome local people into our projects as part of Open Doors Week. This is the second year we have taken part and it was great to see local people coming along.
"We are always looking for new talent interested in getting into the industry and Open Doors was a great way to get those school pupils and job seekers on site.
"Our Kirkliston early years project is a scheme that really matters to the community, and we were happy to welcome locals along to see first-hand the hard work going into creating their new facility."