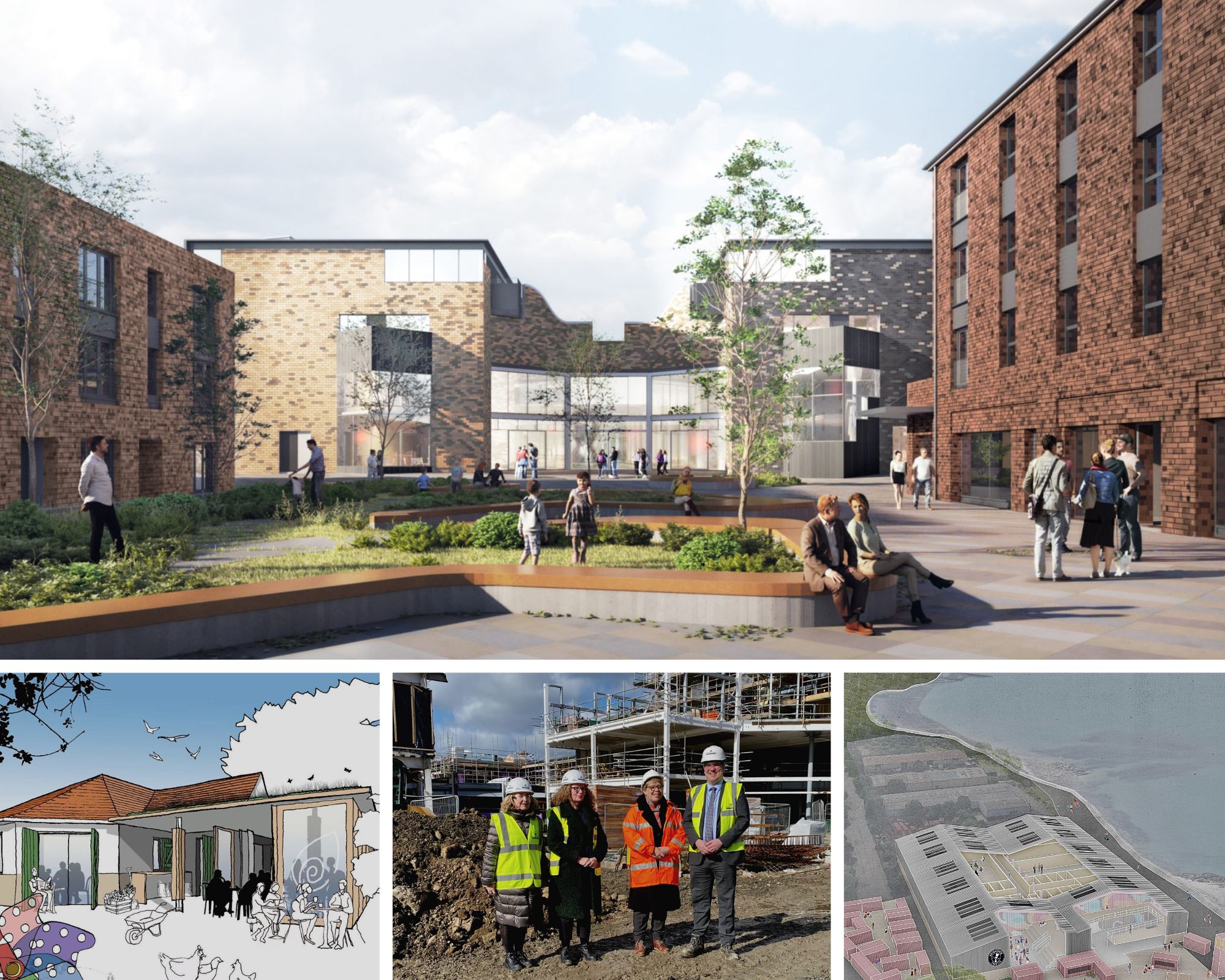 A trio of regeneration projects in Edinburgh have received Scottish Government support totalling £848,123.
Work at the Leith Community Croft, Macmillan Hub, and West Shore Studios – all of which are being delivered by the City of Edinburgh Council – will benefit from the support.
The Leith Community Croft project is transforming a former tennis pavilion at Leith Links into a new multi-functional community hub run by the environmental charity Earth in Common. It will be used for events, training, and promoting local food production and will receive £159,123 of the additional funding.
The Macmillan Hub in Pennywell will feature a library, an early years centre, affordable housing, and a new enterprise, workshop, learning and creative studio space to be run by the local charity North Edinburgh Arts. The Hub forms part of the wider strategic regeneration of Pennywell-Muirhouse and will receive £500,000 of the additional funding, to be used to help deliver the creative space.
Forming part of the council's sustainable regeneration of Granton Waterfront, West Shore Studios will transform a disused 1970s former industrial unit at 20 West Shore Road into a new community hub operated by the charity Edinburgh Palette. The project will deliver workspaces for artists and micro-businesses along with a new home for the popular Pitt Street Food Market. The project will receive £189,000 of the additional funding towards the renewal of doors and windows along with essential utilities work.
Depute leader of the City of Edinburgh Council, Mandy Watt, said, "This funding is very welcome as these projects will play a key role in the ongoing regeneration and enhancement of Granton Waterfront, Pennywell, and Leith in north Edinburgh. The funding will help the projects in their goals to bring new jobs, training courses, and recreation opportunities to the communities of all three areas. I look forward to visiting these projects in future to see how they are benefitting local people in the years to come."
Community wealth minister, Tom Arthur, added, "I congratulate these projects on making progress and supporting jobs, investment and wider opportunities. Regeneration of Scotland's more disadvantaged communities is a key Scottish Government priority to help transform the economy. This extra Scottish Government funding will help deliver fairer and more prosperous local districts."