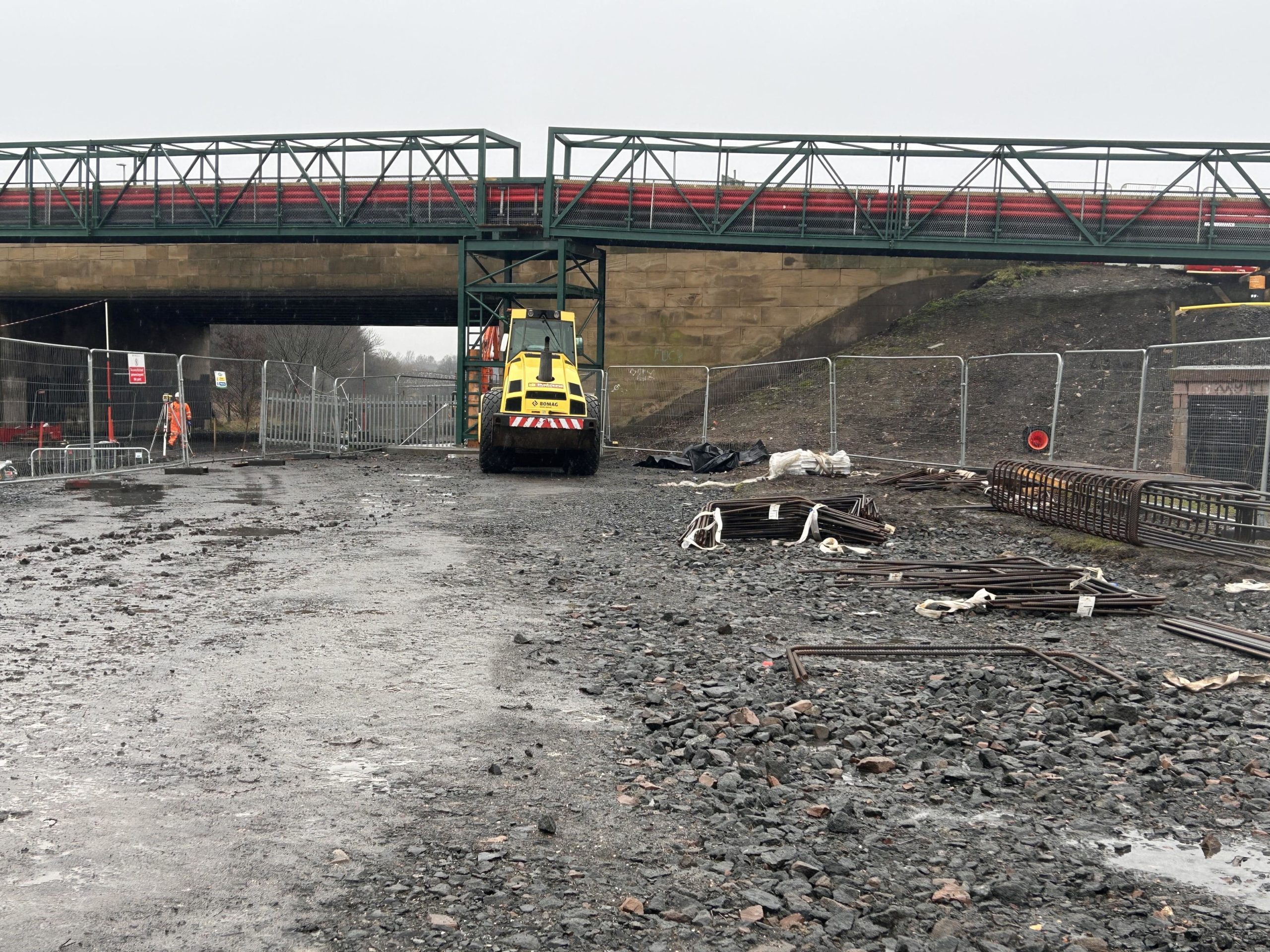 WORK is underway to install a temporary bridge structure and build a road to allow for the demolition and reconstruction of the A955 Leven Rail (Bawbee) bridge.
Construction of the new temporary crossing will support 18,000 vehicle movements per day during major work by Network Rail to demolish the old Bawbee bridge as part of the Levenmouth rail link project.
The A955 road bridge sits above the site of the new Leven station and, given its location, the reconstruction is being delivered as part of the wider Scottish Government-funded programme of railway works.
Up until now, traffic management has been in place to allow utility companies to move services off the structure to enable safe demolition without disruption to water, gas, electricity, and telecoms.
Network Rail will replace the abutments and bridge deck of the weight-restricted 75-year-old road bridge which it said is suffering from 'significant' deterioration and showing signs of chlorine contamination and corrosion.
As well as the temporary bridge and road, a new roundabout will be installed on South Street to support traffic movements during the project. The temporary bridge is due to open to traffic in early May, Network Rail said.
Sean Clemie, Network Rail project manager for bridge works, said, "It's great to get on site and start work on this part of the project. Chlorine contamination and corrosion means the bridge needs to be replaced sooner rather than later and it's much easier and more cost effective to do this ahead of the new rail link opening.
"The installation of a temporary bridge will make a huge difference in minimising disruption in the area from the road closure."
Councillor Colin Davidson, convener of Fife Council's Levenmouth area committee, added, "We are delighted to be working with the railway project to deliver the replacement Leven Rail Bridge, known locally as the Bawbee bridge. Given the location of the new Leven station, it makes sense to utilise the skills and expertise of the railway contractors to deliver this work efficiently both in terms of the road network and the rail link project.
"We appreciate the patience shown by the local community as contractors carried out preparatory work on the structure but, with the road set to close for an extended period, the installation of the temporary bridge will minimise the impact of the work on the community and support local businesses – particularly over the summer months."