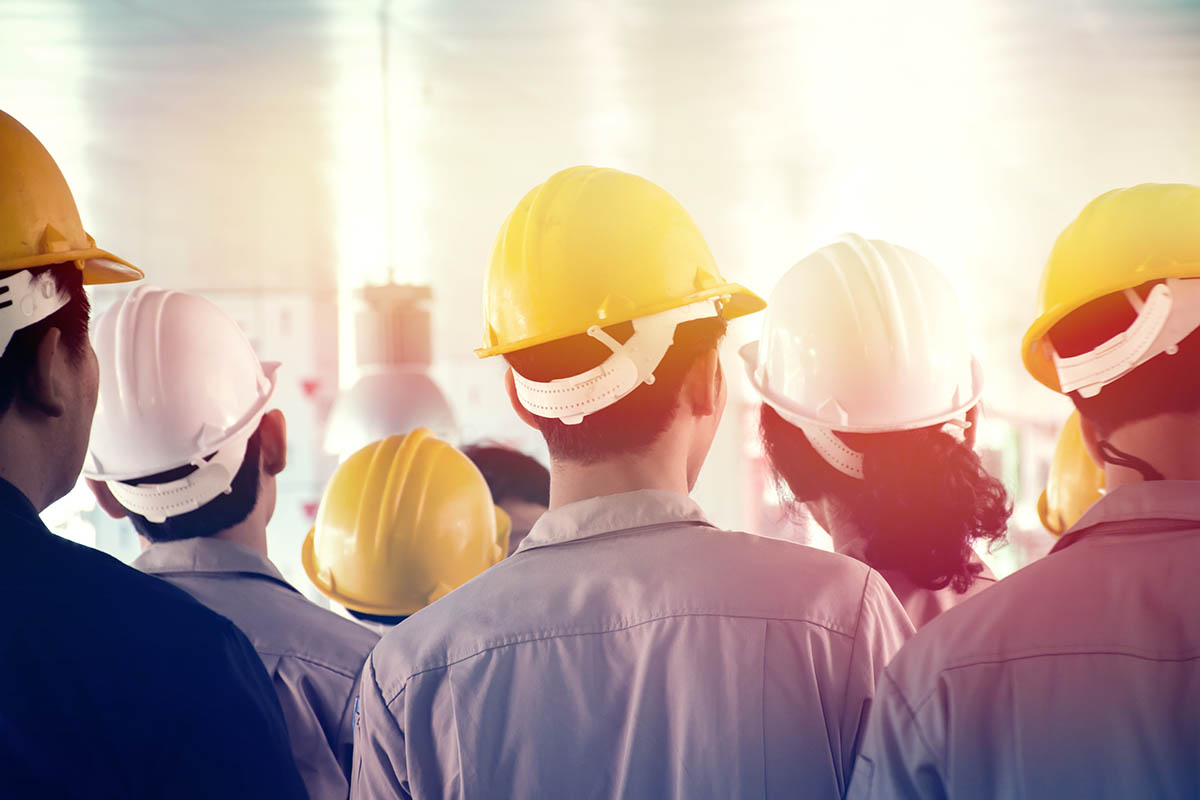 THE Federation of Master Builders (FMB) has announced that relaxing immigration rules to address 'chronic' skills shortages in the construction industry are a welcome boost.
In response to the UK chancellor's spring budget, FMB chief executive Brian Berry said, "It's good to see the government listening to the FMB and other industry stakeholders about the current skills shortages. Adding trades such as bricklayers and carpenters to the Shortage of Occupation List delivers on calls from the construction industry.
"Recent data from the FMB State of Trade survey reveals that 60% of jobs are stalled due to labour shortages. The construction sector needs at least 225,000 additional workers by 2027 to meet demand, and many more if we are to tackle energy efficiency improvements to homes."
Berry added that it was 'disappointing' that measures to improve the energy efficiency of homes didn't feature in the budget, describing it as 'one of the most pressing issues' and one which could result in a boost in jobs and economic activity.
"We had seen small measures rolled out in the last budget and had hoped the government would embrace retrofit as a major long-term infrastructure project but this opportunity has been lost," Berry stated. "Keeping the energy price guarantee is a big win for homeowners' pockets for now, but ultimately money will keep leaking out of our draughty, inefficient homes until a sustained retrofit programme gets political backing."
David Hopkins, chief executive of Timber Development UK, described the budget as 'largely unambitious', adding that it does little to support the net zero transition in construction.
"Full expensing on capital investments is welcome as the industry attempts to shift to new, greener methods of construction, but it still represents a fall on the previous offer under the now-ending super deduction," he said. "This alone may not provide the stability necessary to keep the sector building, especially since funding support for housebuilding and green energy infrastructure seemed distinctly lacking in the chancellor's statement. Announcements around HS2 last week will also make many investors nervous about the future pipeline of work in the UK, and little was said today to assuage these fears.
"Meanwhile, the innovation investment zones announced by the chancellor, along with localised levelling up initiatives, were interesting but will be small comfort to many small and medium construction businesses struggling in a stagnating economy, with high material and energy costs.
"Measures to help more people into the workforce and recent announcements on visas for foreign construction workers are good to see. However, they also serve to highlight the productivity challenges the economy faces. We are also disappointed in the lack of announcements around upskilling, which could support a green growth economy in this budget.
"Overall, whilst the UK may have narrowly avoided a recession, this budget will do little to change the construction environment. Finally, we might highlight the £20 billion investment in early-stage carbon capture and storage technologies and ask whether the government has missed an opportunity to invest in an already existing technology in the form of 'trees'. Perhaps revisiting failed tree planting targets could be considered next time."
Tom Hall, chief economist at Barbour ABI, focused on the 12 low-tax investment zones announced, stating that this could provide a boost for the construction industry in areas which have not rebounded as strongly post-Covid.
He said, "In particular, our research suggests that contract values in the East Midlands have fallen 6% in 2021 and 2022 compared to figures before 2020, even with rising construction costs. Meanwhile, other listed areas such as Manchester, Liverpool, West Midlands, Yorkshire and Scotland are currently some of the weaker areas in terms of contract awards value growth, though the north east is an outlier, having already experienced 70% growth in the past two years.
"Subcontractors and suppliers would do well to explore these regions in the coming years to take advantage of any opportunities. However, there is a real danger that this will just be a case of moving money around and leaving other areas underinvested in. It's also unlikely to make any difference to the significant imbalance between London and other regions."
RICS also said that the 're-ignition' of investment zones in certain parts of the UK will stimulate regeneration. However, the organisation added that keeping alight the drive on other policies is needed alongside this.
Additionally, RICS welcomed the reversal of a proposed increase to the energy price cap, but stressed that the causes of high energy usage through retrofit and decarbonisation need addressing as an 'urgent priority'.
Simon Rowland, UK partner in the construction team at international law firm Womble Bond Dickinson, welcomed the government's willingness to accept the Migration Advisory Committee's recommendations to add five key construction occupations to the Shortage Occupation List.
He said, "Whilst the last 18 months have seen extreme volatility in materials pricing and shortages which has caused pain for contractors and clients alike, the loss to the sector of qualified and unqualified labour has been a constant drain on the industry for a number of years."